Afternoon, all! This afternoon we're sharing a beautiful post from author Lisa Wingate.  Lisa loves connecting with people, both real and imaginary, which is obvious in her role as Belle Monday on The Southern Belle View Daily blog.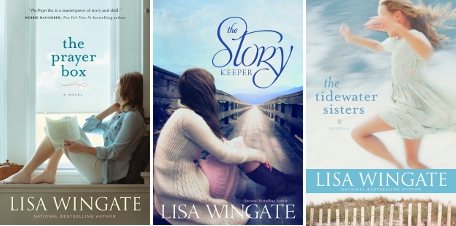 On the blog, many inspirational authors have come together to share stories about their writing, their lives, and the South. Enjoy Lisa's latest post on everyday angels and stop by her blog to comment and enter to win her latest novel giveaway!
~*~
Around our house, it's almost time to say a sad goodbye to my son and ship him off for another year at college. My dog Huckleberry and I are already sad about it. Who will kidnap the i-Phone charger over, and over, and over? Who will raid the hidden candy stashes in the kitchen? Who will wrestle, and roll on the floor, play midnight games of throw-the-ball? Who will provide a constant supply of used man-child socks and constantly leave them on the floor, available for puppy stealth attacks and endless chewing pleasure?
My son is wrapping up some projects before he heads back to school. This week, he's been hauling trailer loads of metal to the recycling plant. This metal is special, though you wouldn't know it by looking.
You see, earlier this summer, something tragic happened down the road a piece. A house literally exploded. One minute, my friend, Lorraine, was sitting in her recliner, a pillow propped behind her head. The next, she was on the floor, the house burning around her. There was no warning. No split second to think in slow motion. No time to prepare. It just… happened. Life was normal one minute. Everything was in its place and then… the world was upside down.
[Tweet "Everything was in its place then… the world was upside down. Remember everyday angels http://bit.ly/1uvAn89 #bookgiveaway"]
Fortunately, the family came through with only some minor cuts and bruises. They've been sorting through the rubble since then, saving what they could, like these bits of family china which miraculously survived the fire.
My son found Marcelli's band instrument among the metal in the rubble. It lies in pieces, twisted and charred, but still recognizable as what it once was. I stood looking at it after we pulled it out, and something hit me. As sad as it is that a beautiful instrument is gone, that the trumpet will never again make music, the trumpet is a thing. An object. Trumpets can be bought. New music can be made. Marcelli is still here. The music comes from him, not from the trumpet.
His adopted sister, Paulina is a dancer. Trophies and awards and videos and photos were lost in that house. Things that had been worked for and earned. A little girl's treasures. Those can't be replaced. But there will be new awards, new ribbons, more photos and videos, because Paulina is still here to dance.
In our consumer culture, surrounded by pursuit of things, it's easy to lose sight what matters most. It's easy to get caught up in the idea that we are what we own. That what matters isn't the life we live, but the material things we have to show for it.
[Tweet "It's easy to get caught up in the idea that we are what we own. @LisaWingate everyday angels http://bit.ly/1uvAn89"]
Passing by the remains of Marceli's trumpet as it sits by our door, I remind myself to be grateful for people, for time, for conversations, and laughter, and joy. I remind myself not to rate my life by what can be bought, but to run hard in pursuit of the treasures of the heart.
I'm thankful that our friends are still here. I'm thankful we'll still chat in the post office, and share goodie baskets at Christmas, and exchange hugs as we come and go. I'm thankful that Marceli is still here to make music and Paulina is still here to dance. I'm thankful that Paulina will continue to share her gift, to inspire those who watch her and amaze the world with the fact that she can do those things at all. I'm thankful that Marceli will astound those who watch him play his trumpet. You see, there's something I haven't told you about Marceli and Paulina. Marceli plays the trumpet with one hand, because that's all he has. He was born in Poland with only one limb. Paulina was adopted from a Russian orphanage. She dances on prosthetic legs.
There's something I haven't told you about their mom, Lorraine, too. Every day, unfailingly, she shares her gratitudes on her Facebook page. One of them, the day after the fire, was the pillow that had been propped behind her head the moment before the blast. The pillow was found the following morning on the front lawn, undamaged, apparently blown out the window as Lorraine landed on the floor.
You can see it here with the rubble of the house still burning behind it. Can you read the words?
It says, You are not alone.
And that, in the end, is the greatest blessing of all.
~ Lisa
[Tweet ""You are not alone. In the end, that is the greatest blessing of all." @LisaWingate everyday angels #bookgiveaway http://bit.ly/1uvAn89″]
Everyday Angels Giveaway!
This week, Lisa is celebrating friends, big miracles, and the everyday angels with a special kind of giveaway package.
If you're the winner, you'll not only receive an autographed advance copy of The Story Keeper (which doesn't hit shelves until September), BUT you'll also have the chance to name a special encourager or someone who needs a little encouragement right now, and Lisa will send that person a signed copy of The Prayer Box along with one of her beautiful handmade, signed prayer boxes.
Head over to the Southern Belle View Daily blog to comment and share about the everyday angels in YOUR life to be entered to win! Giveaway winner will be chosen Sunday August 10th.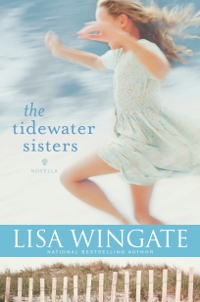 Don't forget to pick up Lisa's latest novella, The Tidewater Sisters. It is FREE in ebook now!
[Tweet "Everything was in its place then… the world was upside down. Remember everyday angels http://bit.ly/1uvAn89 #bookgiveaway"]
[Tweet "It's easy to get caught up in the idea that we are what we own. @LisaWingate everyday angels http://bit.ly/1uvAn89"]
[Tweet ""You are not alone. In the end, that is the greatest blessing of all." @LisaWingate everyday angels  http://bit.ly/1uvAn89″]