Afternoon, readers! Happy 4th of July! Wanted to wish you a wonderful day and give you a look at some great summer reads.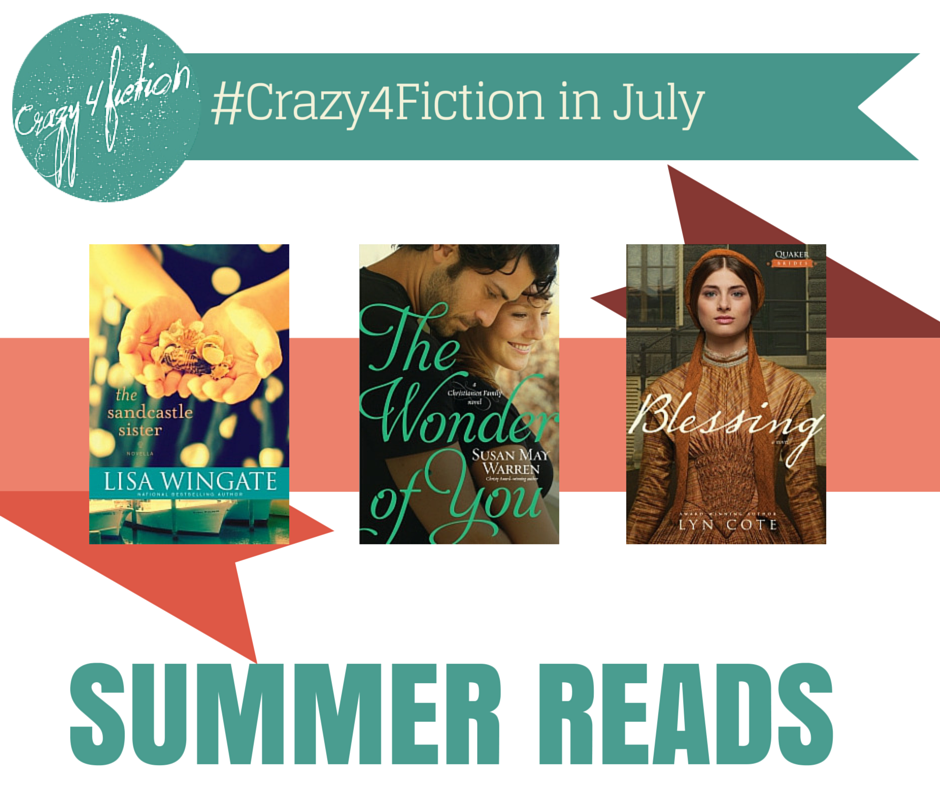 The Wonder of You
LEARN MORE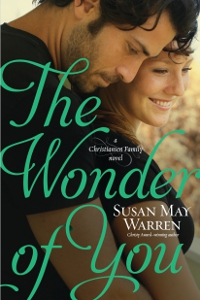 Mortified after her semester abroad is cut short, Amelia Christiansen returns to Deep Haven, certain she isn't brave enough for the adventures she's dreamed of. The last thing she expects is for the man who broke her heart to cross the Atlantic and beg forgiveness.
Heir to a European hotel dynasty, Roark St. John has trekked from one exotic locale to another, haunted by tragedy and the expectations that accompany his last name. Amelia is the first woman to give him a reason to stop running. He'll do anything for a second chance―even contend with Amelia's old flame, who is intent on sending Roark packing.
While one surprise after another leaves Amelia reeling, Roark's continued presence only highlights the questions pursuing her. Like him, is she running from the life God has called her to? Could finding her new place mean leaving home behind?
The Sandcastle Sister
LEARN MORE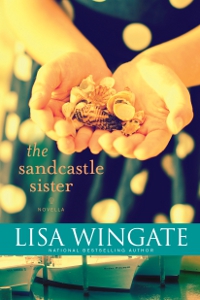 I want to be like this stretch of freshly cleared shore. At times I think, I'm ready. Let the waves wash over me. But then I catch myself running from the tide just before it happens . . .
New York editor Jen Gibbs knew when she bought Evan Hall's next blockbuster book, it would change her career. She didn't know it would change her life. But after being sent along on the European book tour, at Evan's request, she has made a promise she's not sure she can keep–she's crossed professional lines and accepted Evan's surprising engagement proposal. Now she's scared to death. In Jen's family, marriage represents the death of every dream a woman holds for herself.
Can the revelation of her mother's long-held secret open the doors to Jen's future and change her beliefs about life and love?
Blessing
LEARN MORE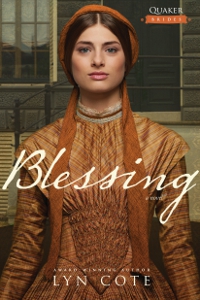 An impetuous love swept Blessing Brightman away from the Quaker community, into the highest ranks of Cincinnati society. But behind the glitter of ballroom and parlor, her spirit slowly eroded in an increasingly dangerous marriage. Widowed young, determined never to lose her independence again, Blessing reclaimed her faith and vowed to use her influence to fight for women's rights and abolition.
Gerard Ramsay, scion of a wealthy Boston family, arrives in Cincinnati hoping to escape his father's clutches with a strategy that will gain him independence. His plan is soon complicated, however, by the enchanting widow. Never before has a woman spoken as if she's his equal—or challenged him to consider the lives of others.
In a city nearly ablaze with racial tensions quickly dividing the country, can two people worlds apart possibly find common ground?
 ~*~
Come back later this month for chances to win these amazing novels!
Have a great weekend!