Afternoon, readers! We've very excited about our August releases. So much so, we'd love to give you a chance to WIN. Comment below which #Crazy4Fiction August release you'd love to read and why for a chance to win all four novels!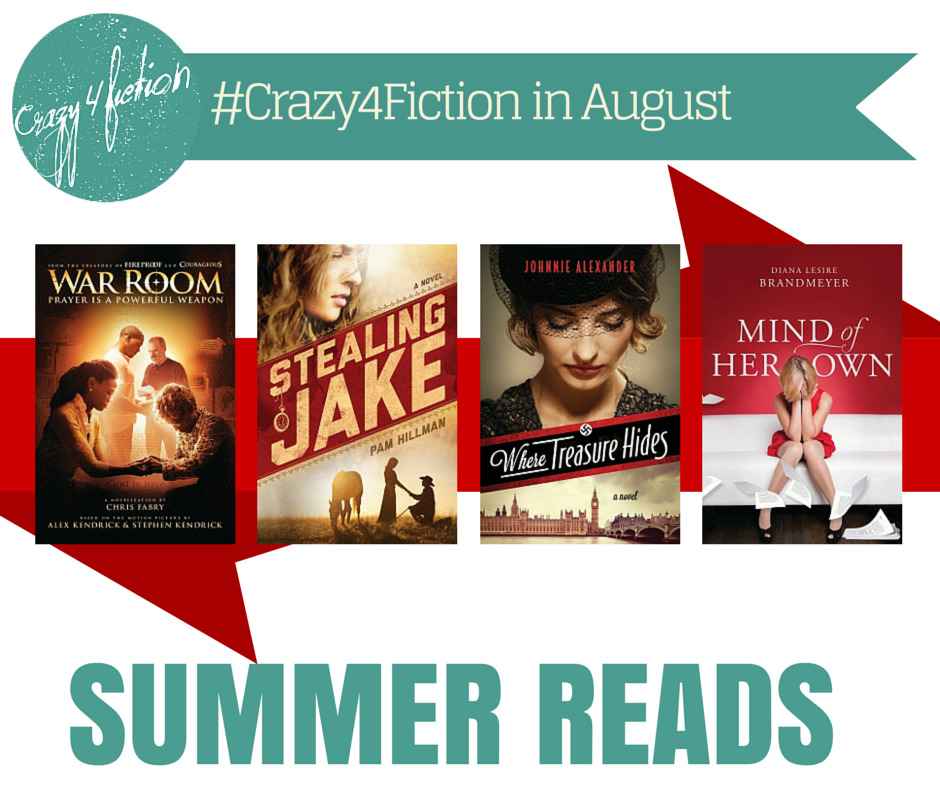 War Room
LEARN MORE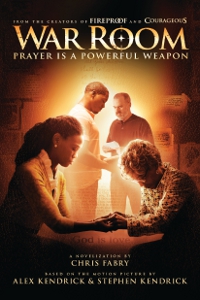 Juggling motherhood and her job as a real-estate agent, Elizabeth Jordan wishes her husband could help more around the house. But Tony's rising career as a pharmaceutical salesman demands more and more of his time. With a nice home in the suburbs and a lovely young daughter, they appear to have it all—yet they can't seem to spend time together without fighting.
Hoping for a new listing, Elizabeth visits the home of Clara Williams, an elderly widow, and is both amused and uncomfortable when Clara starts asking pointed questions about her marriage and faith. But it's Clara's secret prayer room, with its walls covered in requests and answers, that has Elizabeth most intrigued . . . even if she's not ready to take Clara's suggestion that she create a prayer room of her own. As tensions at home escalate, though, Elizabeth begins to realize that her family is worth fighting for, and she can't win this battle on her own. Stepping out in blind faith, putting her prayers for her family and their future in God's hands, might be her only chance at regaining the life she was meant for.
Stealing Jake
LEARN MORE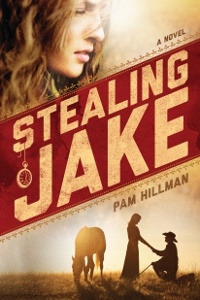 When Livy O'Brien spies a young boy jostling a man walking along the boardwalk, she recognizes the act for what it is. After all, she used to be known as Light-Fingered Livy. But that was before she put her past behind her and moved to the growing town of Chestnut, Illinois, where she's helping to run an orphanage. Now she'll do almost anything to protect the street kids like herself.
Sheriff's deputy Jake Russell had no idea what he was in for when he ran into Livy—literally while chasing down a pickpocket. With a rash of robberies and a growing number of street kids in town—as well as a loan on the family farm that needs to be paid off—Jake doesn't have time to pursue a girl. Still, he can't seem to get Livy out of his mind. He wants to get to know her better . . . but Livy isn't willing to trust any man, especially not a lawman.
Where Treasure Hides
LEARN MORE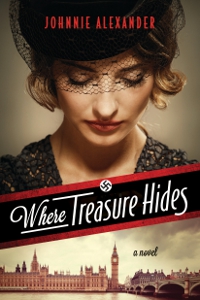 Artist Alison Schuyler spends her time working in her family's renowned art gallery, determined to avoid the curse that has followed the Schuyler clan from the Netherlands to America and back again. She's certain that true love will only lead to tragedy—that is, until a chance meeting at Waterloo station brings Ian Devlin into her life. Drawn to the bold and compassionate British Army captain, Alison begins to question her fear of love as World War II breaks out, separating the two and drawing each into their own battles. While Ian fights for freedom on the battlefield, Alison works with the Dutch Underground to find a safe haven for Jewish children and priceless pieces of art alike. But safety is a luxury war does not allow. As time, war, and human will struggle to keep them apart, will Alison and Ian have the faith to fight for their love, or is it their fate to be separated forever?
Mind of Her Own
LEARN MORE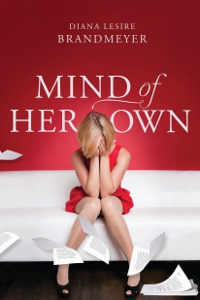 Who knew making dinner could change your life? Louisa Copeland certainly didn't. But when the George Foreman grill falls out of the pantry onto her head, resulting in a bump and a mighty case of amnesia, Louisa's life takes a turn for the unexpected. Who is this Collin fellow, claiming she is his wife? And whose kids are those? Her name can't be Louisa. Why, she is the renowned romance writer Jazz Sweet, not a Midwestern mom of three. Struggling to put the pieces together of the life she's told she had, Louisa/Jazz may realize that some memories are better left alone.
~*~
Don't forget, comment below which #Crazy4Fiction August release you'd love to read and why for a chance to win all four novels! Giveaway ends August 31st. Winners will be announced on the Crazy4Fiction Facebook page the first week of September. 
Happy reading, friends!