Today is THE DAY. Beth Moore's debut novel, The Undoing of Saint Silvanus, is available in bookstores and online!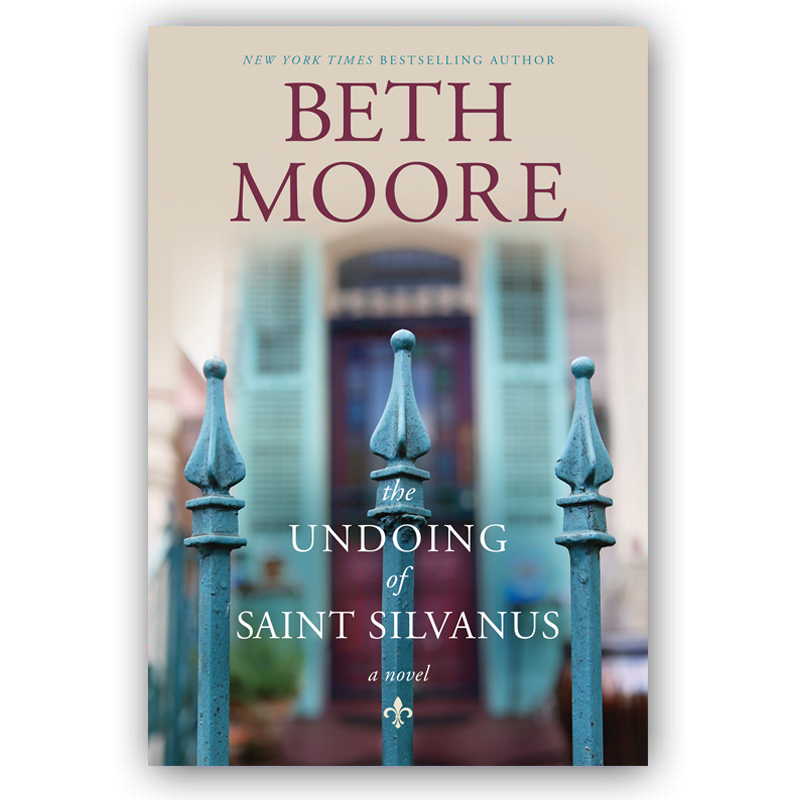 If you'd like to support your local bookstore, the stores below have SIGNED copies (while supplies last):
Dove Christian Supply Dothan, AL
Vine & Branches Anchorage, AK
Gospel Supplies Tuscon, AZ
Crossroads Books and Coffee Peoria, AZ
Crosspointe Christian Books & Gifts Yuba City, CA
Bread of Life Christian Bookstore Ridgecrest, CA
Carpenter Bible Bookstore LLC Salinas, CA
The Lighthouse LaJunta, CO
Gabriel's Christian Book & Supply Ocaia, FL
Calvary Chapel Fellowship Melbourne West Melbourne, FL
The Olive Branch Dublin, GA
Rayann's Christian Bookstore Thomasville, GA
Logos of Honolulu Honolulu, HI
Lifeline Christian Books & Gifts Effingham, IL
Joy Christian Bookstore Wabash and Kokomo, IN
Light of Grace Book & Gift Store Shipshewana, IN
Ark Book and Gift Columbus, IN
Christian Books and Gifts Manhattan, KS
Lambs Book and Bible Store Banger, ME
His Way Christian Books Inc Ellicott City, MD
Baker Book House Grand Rapids, MI
Divine Truth, LaVista, NE
Bible Supplies, North Platte, NE
Parables Omaha, NE
His Word Christian Bookstore Sparks, NV
Parable Bible Bookstore Concord, NH
Parchments at Calvary Albuquerque, NM
Alpha & Omega Parable Christian Store Rochester, NY
Arrowhead Parable Christian Store Johnson City, NY
Benders Christian Supplys Williamsville, NY
Living Word Latham, NY
The Bookery Inc Ontario, OH
Evangel Family Bookstores Medford, OR
Hackmans Bible Bookstore Inc Whitehall, PA
Christian Supply Spartanburg, SC
Cross Way Christian Supply Greenville, SC
Visit BethMooreNovel.com to read a sample and for more fun bonus material!
Happy reading.