With Father's Day coming soon, you might be on the search for a great gift to give a father figure in your life. If the person you're looking for a present for loves a great read, how about gifting them with a new novel this Father's Day? Here are five novels that just might fit the bill.
The Beirut Protocol by Joel C. Rosenberg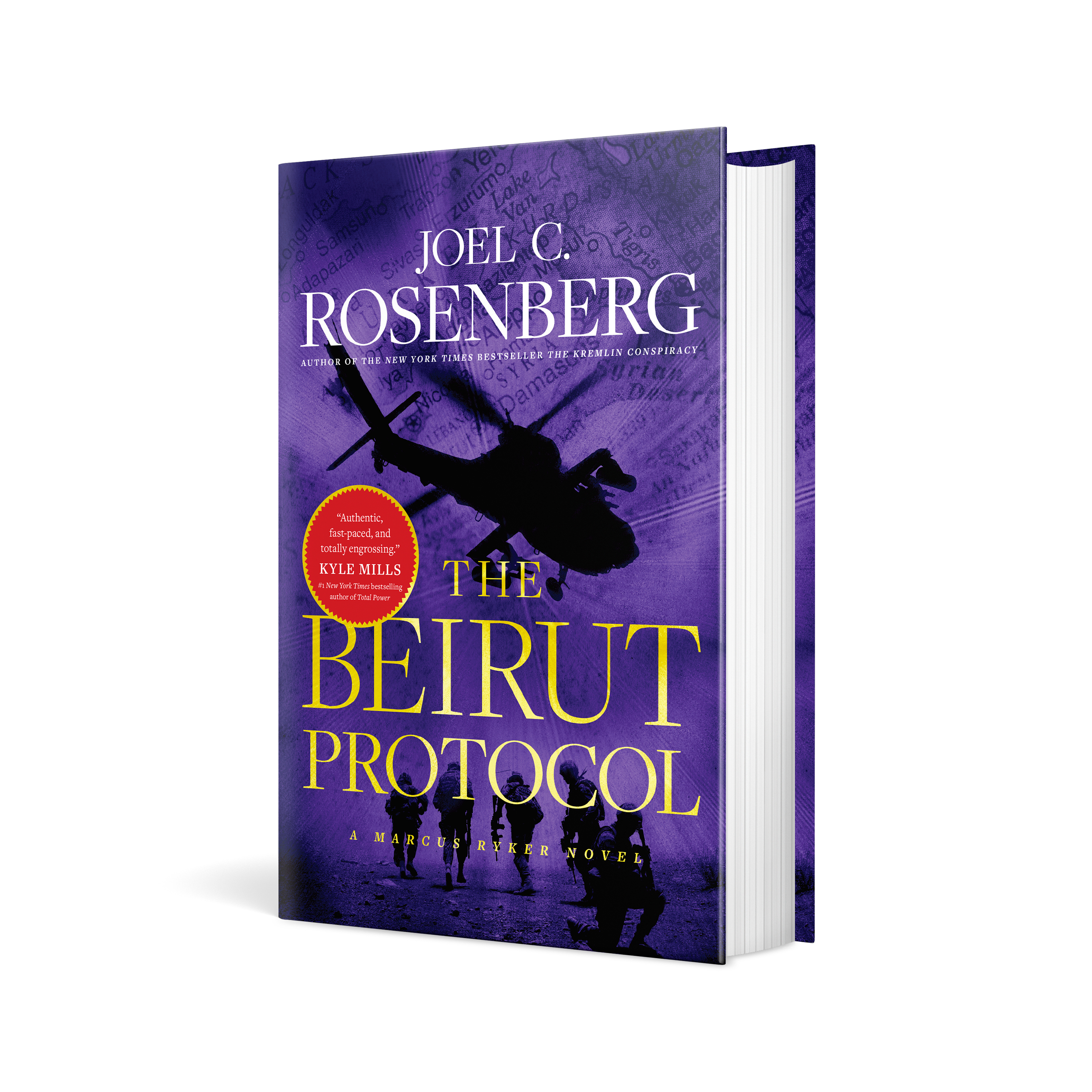 In the new thriller The Beirut Protocol by New York Times bestselling author Joel C. Rosenberg, special agent Marcus Ryker is leading an advance trip along the Israeli-Lebanon border, ahead of the US secretary of state's arrival. Then Ryker and his team are ambushed by Hezbollah forces. The last thing the White House can afford is a new war in the Mideast. When Hezbollah realizes who they've captured, no amount of ransom will save the captives. Marcus faces a choice: Wait to be rescued? Or try to escape? How? And what if his colleagues are too wounded to run? This is the CIA's most valuable operative as you have never seen him before.
The Beirut Protocol makes a great gift for men who enjoy fast-paced thrillers with plotlines that could be taken from today's headlines: https://bit.ly/32RMcyv
A Piece of the Moon by Chris Fabry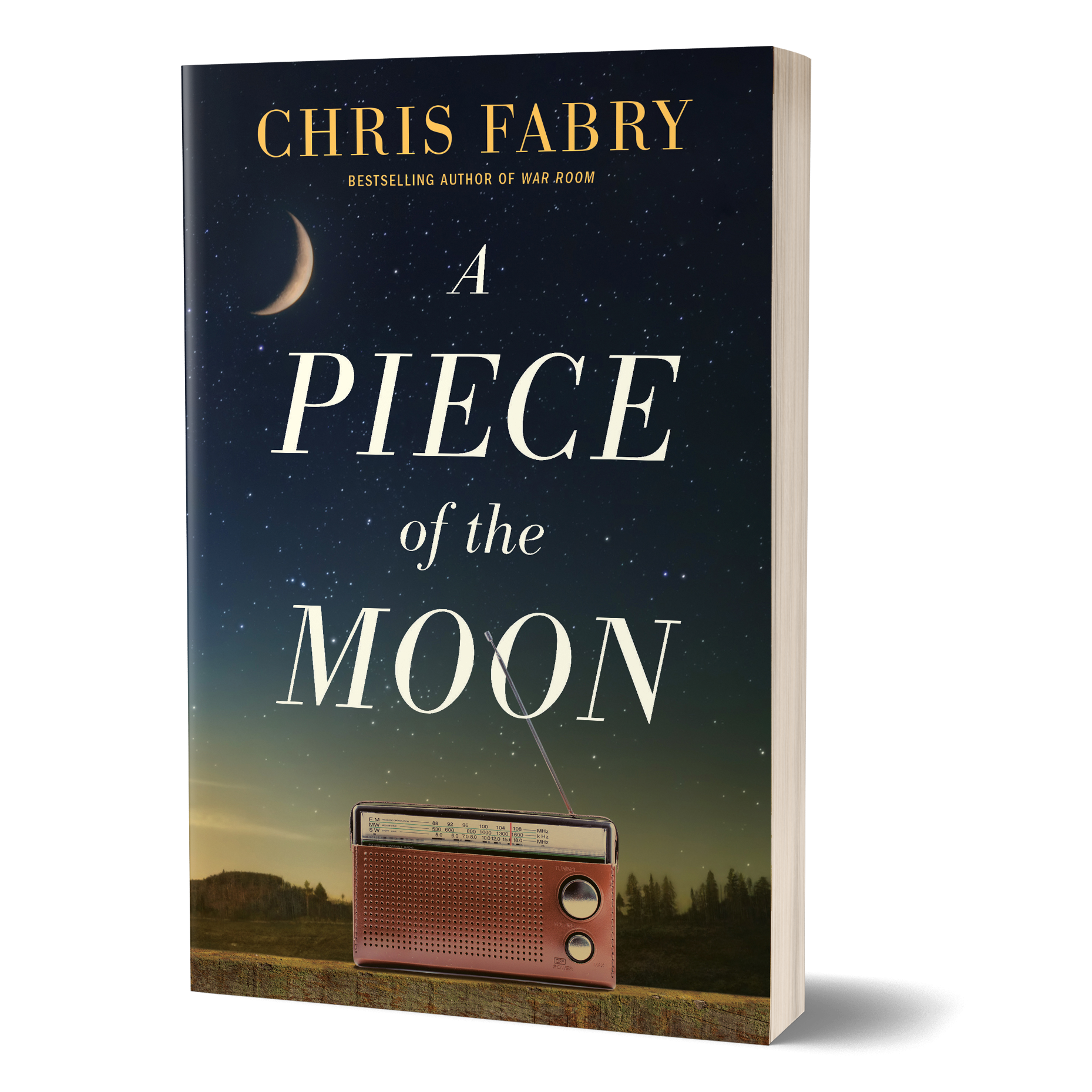 In the new Southern fiction novel A Piece of the Moon by Chris Fabry, treasure hunters descend upon the hills surrounding Emmaus, West Virginia, where it's rumored eccentric millionaire Gideon Quidley has hidden his earthly treasures. In Emmaus, TD Lovett and Waite Evers provide the latest updates and the beating heart of the community on radio station Country 16. Neither man is much interested in a wild-goose chase for Quidley's treasure, though. TD's intent on winning over local junkyard owner Pidge Bledsoe, who has taken in a shy, wounded boy to raise. But after an estranged friend goes missing searching for the treasure, TD is unexpectedly drawn into the hunt. As he joins the race to find Quidley's wealth, he discovers where his own real treasure lies, and he begins to suspect there's a hidden piece to Gideon Quidley's treasure that no one could've expected.
A Piece of the Moon makes a great pick for men who enjoy entertaining stories filled with small-town charm and unforgettable characters: https://bit.ly/3sZkQB0
The Advocate by Randy Singer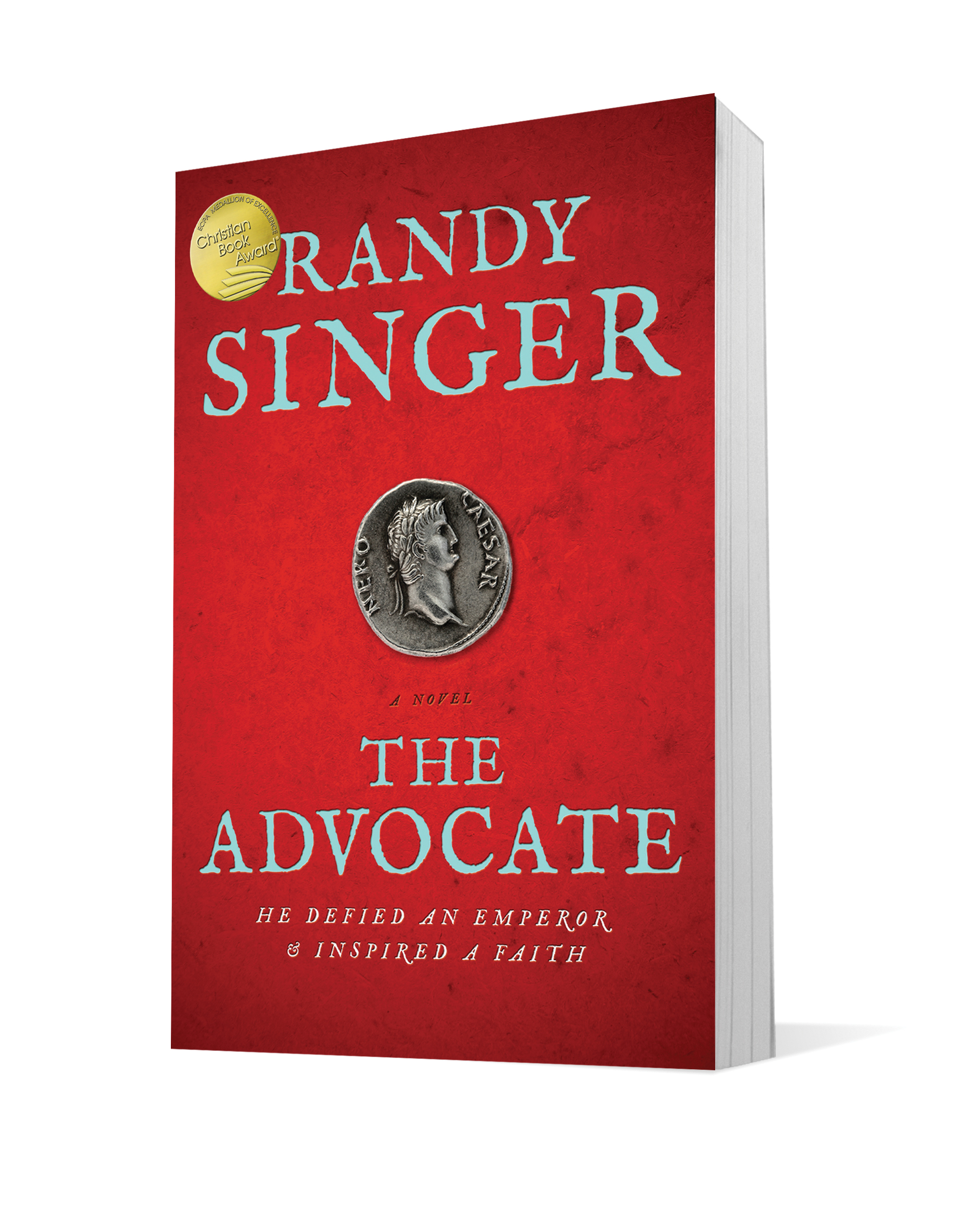 In the award-winning novel The Advocate by Randy Singer, Theophilus has proven himself in the legal ranks of the Roman Empire. He has survived the insane rule of Caligula and has weathered the cruel tyrant's quest to control the woman he loves. He has endured the mindless violence of the gladiator games and the backstabbing intrigue of the treason trials. Now he must face another evil Caesar, defending the man Paul in Nero's deranged court. Can Theophilus mount a defense that will keep another innocent man from execution? The advocate's first trial altered the course of history. His last will change the fate of an empire.
The Advocate by Randy Singer makes a great pick for men who enjoy theology and fiction that brings characters from the Bible to life in new ways: https://bit.ly/32Uca4y
The Left Behind 25th Anniversary Edition by Tim LaHaye and Jerry B. Jenkins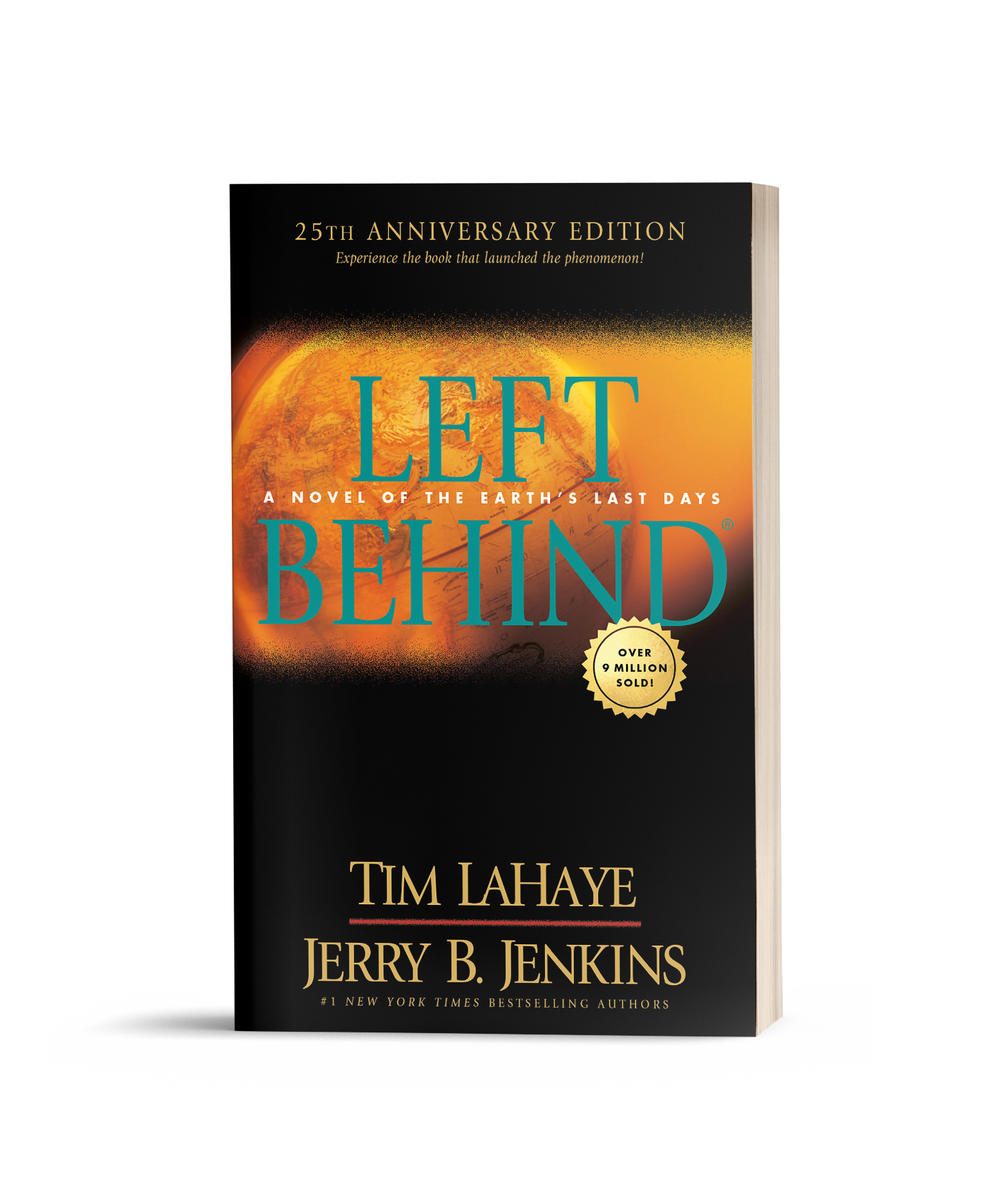 In the blockbuster novel Left Behind by Tim LaHaye and Jerry B. Jenkins, passengers on a Boeing 747 headed to London instantaneously disappear from their seats, resulting in terror and chaos for those left behind—not only throughout the plane, but also worldwide as the apocalypse begins. The 25th anniversary edition of this novel includes an essay by Jerry B. Jenkins exploring cultural and spiritual changes over the last quarter century through the lens of this groundbreaking work of fiction.
The Left Behind 25th Anniversary Edition makes a great pick for men who love Left Behind or who haven't yet discovered the story and enjoy suspense novels with elements of faith and theology woven in: https://bit.ly/2R0Jioz
Safely Home by Randy Alcorn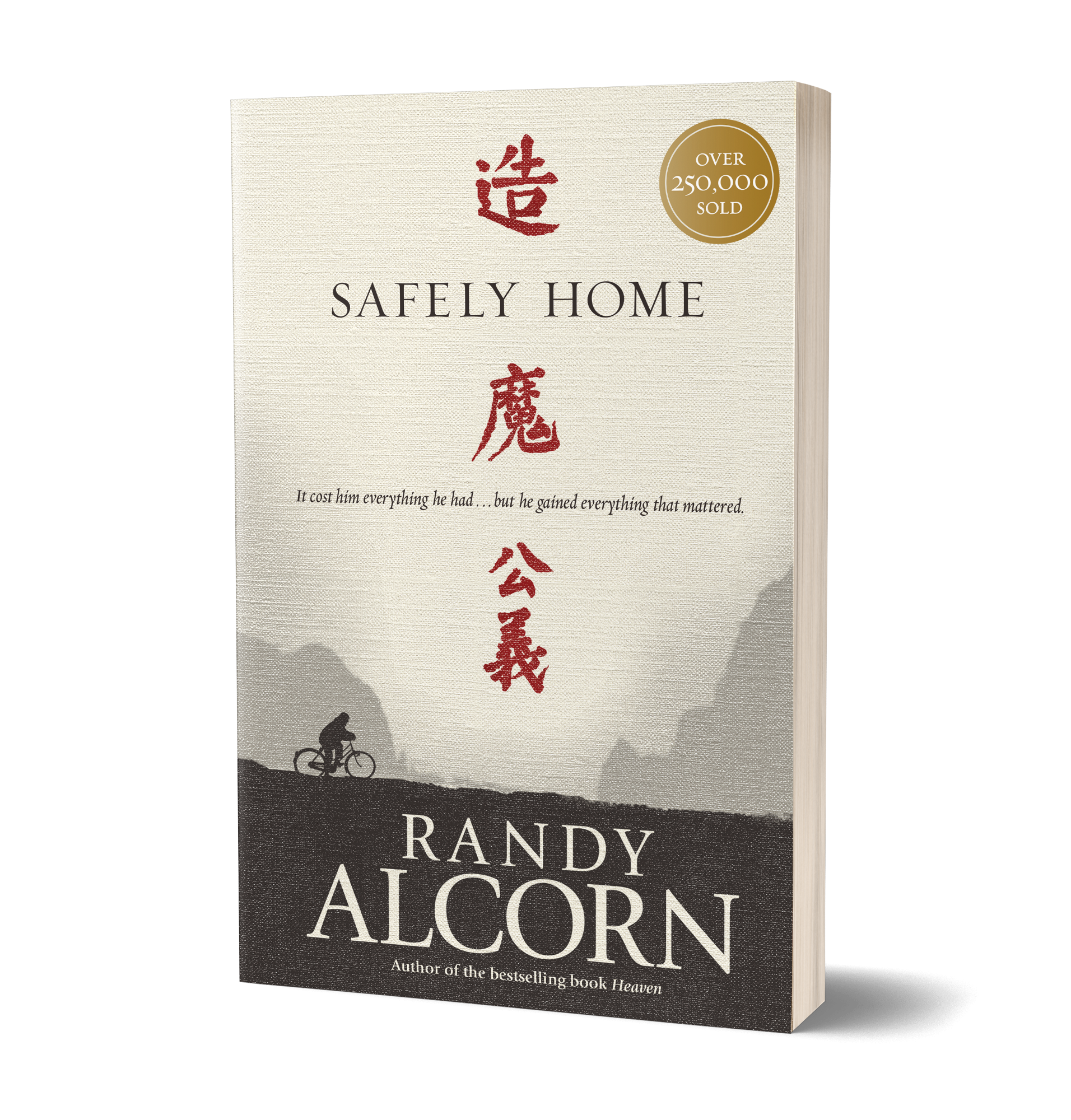 In the bestselling novel Safely Home by Randy Alcorn, American business executive Ben Fielding has no idea what Quan, his brilliant old college roommate, is facing in China. But when they're reunited after twenty years, the men are shocked at what they discover about each other. Thrown together in an hour of encroaching darkness, watched by unseen eyes, both must make choices that will determine not only the destinies of two men, but two families, two nations . . . and two worlds.
Safely Home makes a great pick for men who enjoy inspiring stories of courageous people of faith who are willing to risk their lives for what they believe: https://bit.ly/3aIG1R