Hi, Crazy4Fiction readers! I'm Stephanie, a senior acquisitions editor here at Tyndale, and today I was asked to share about my favorite Christmas gift. Except . . . I'm going to break the rules a little and talk about my most memorable experience that has to do with gifts.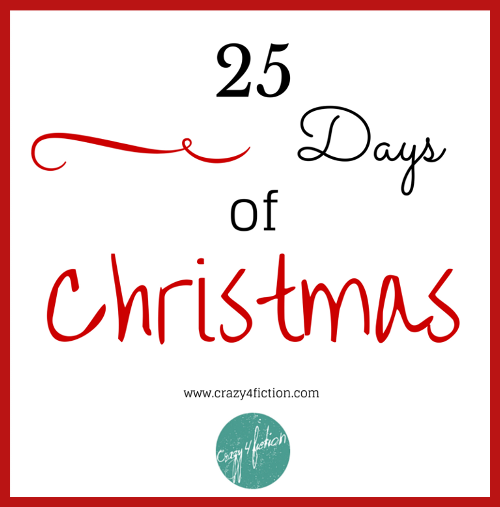 You see, if I'm being honest, I can way too easily get caught up in the commercial craziness—endlessly looking for the best deals so that I can give more with less, checking items off my list yet adding more the more I shop. Not to mention making my lists so that my parents know what to buy.
It's all a bit ridiculous when I step back and think about it.
Worse yet, I like to get the shopping done early so that I have exactly the right presents wrapped under the tree weeks in advance. My husband? Not so much. He's a much more thoughtful gift-giver than me, but his busy December schedule rarely allows him to shop in advance.
One year, determined to avoid stressful, last-minute shopping, I did everything myself. I asked for lists, bought all the presents, and wrapped them all. Everything was perfect. But he had no connection to any of the gifts we gave, and it turned out to be a sad Christmas for him—the opposite of the effect I had intended!
In all my planning and prepping, I had lost sight of an important truth: in this case, it really is the thought that counts. Some of the best gifts I've received weren't on my list ("Wow, you got me this perfume I asked for!") but were special because they showed that the giver knew me and invested their time in picking out something they thought I would love.
Isn't that the whole point of Christmas anyway? To celebrate the fact that our Father in heaven knows us and loves us so intensely that he sent the one gift he knew we would really need—his only beloved Son.
Keeping that in perspective should make my Christmas season a whole lot less stressful!
Miss Kay gives us a sneak peek of real Robertson family Christmas traditions in her novella A Robertson Family Christmas. Below enjoy a peek into some of their favorite holiday gifts.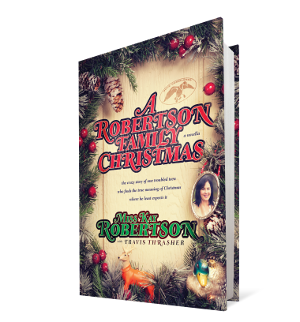 Miss Kay–Diamond ring Phil got me got Christmas of 2013
Willie—my drum set
Korie- karaoke machine when I was 12
John Luke- $200 in gift cards for food and gas from Mamaw Kay
Sadie- Max (our dog)
~*~
Your turn! What is the most disastrous gift-giving experience you've had? Or what's the most thoughtful gift you've received?