October 3, 2017
Witness an Incredible Camino Journey on November 2nd
Witness an Incredible Camino Journey on November 2nd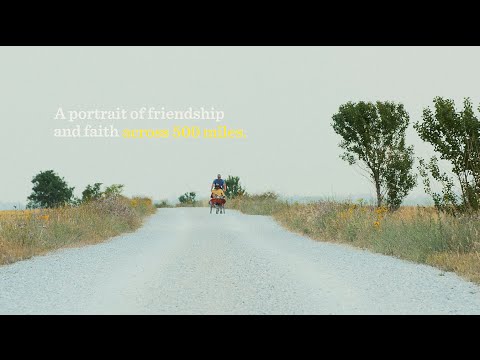 On Thursday, November 2nd, 2017 we all have the chance to be a part of a special one-night theatrical event where we can see an incredible film and change lives at the same time.
I'll Push You is a film and heartwarming story of two best friends, Justin Skeesuck and Patrick Gray, who embark on a life-changing 500-mile wheelchair journey on the Camino de Santiago.
But this isn't just a film about an incredible wheelchair journey, this is a film about humanity at it's best. This is a story of love, adventure, friendship, sacrifice, and what it takes to overcome the challenges of life – community.
In addition to seeing the film on Thursday, November 2nd, the filmmakers and subjects of I'll Push You have joined forces with the Muscular Dystrophy Association (MDA).
Through this special one-night event, YOU can learn how to help the MDA in the fight to free individuals – and the families who love them – from the harmful effects of muscular dystrophy, ALS, and related life-threatening neuromuscular diseases so they can live longer and grow stronger.
Purchase tickets to see this one-of-a-kind film HERE.
Visit the official book site to learn more HERE.