October 25, 2016
DIY Fall Craft: Paper Bag Scarecrow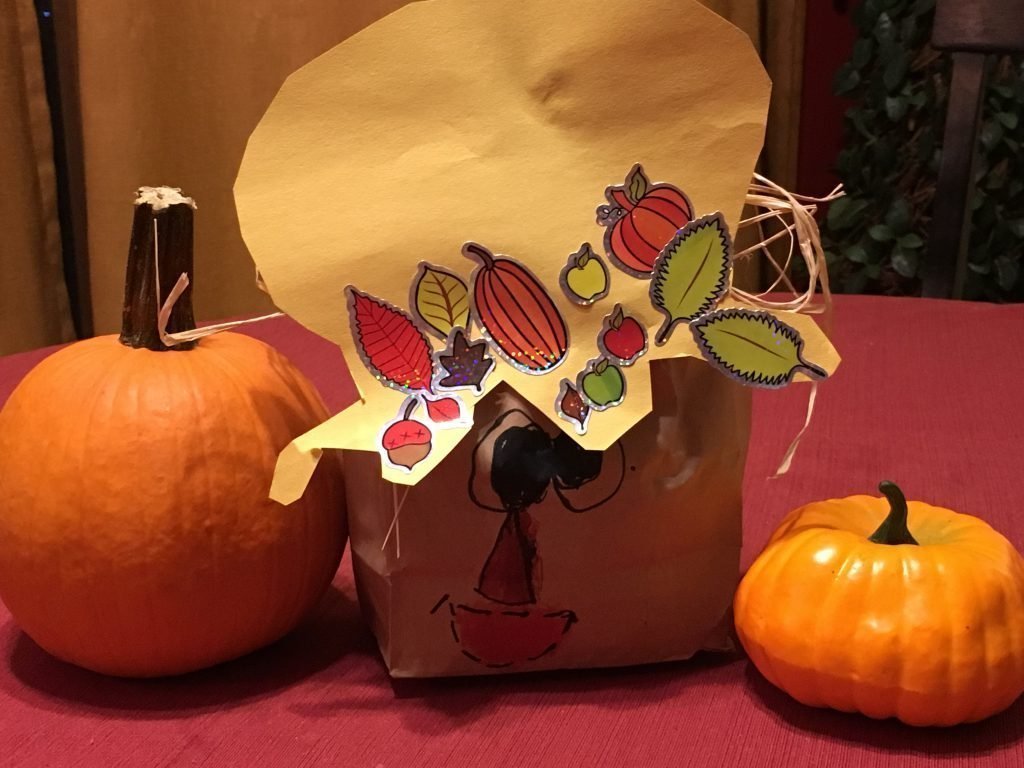 My favorite crafting kid is at it again —this time showing us how to make an adorable scarecrow that is the perfect fall decoration for any home. All you need are a few supplies and a little bit of time.
Supplies:
Paper bag
Raffia
Tissue paper or newspaper for stuffing
Yellow construction paper
Glue Stick
Markers
Scissors
Step 1:
Crumple up the newspaper/tissue paper and stuff it into the paper bag.
Step 2:
Tie the raffia around the neck of the bag. This represents the scarecrow's straw stuffing.
Step 3:
Use the markers to draw a face on your scarecrow.
Step 4:
Cut out a hat for your scarecrow out of yellow paper. Olivia's looks a bit like an octopus.
Step 5:
Decorate your hat with leaf stickers. Glue the hat on the scarecrow.
This craft was inspired by Amie Carlson, Product & Marketing Manager of Focus on the Family Kids/Media and Faith That Sticks.