May 7, 2018
Celebrate Friendship with This Book Bundle Giveaway!
Celebrate Friendship with This Book Bundle Giveaway!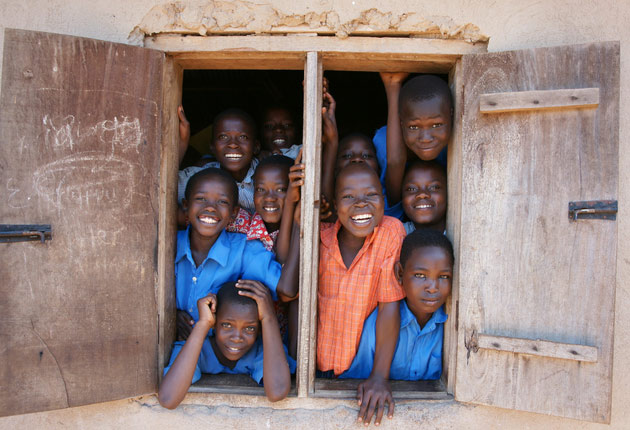 Help your kids celebrate friendship this summer with this themed giveaway! This giveaway bundle features books on friendship that will appeal to children of all ages, covering topics that range from kindness to bullying to celebrating differences. This bundle has a combined value of over $70! Enter to win below!
Friendship Book Bundle Giveaway

Read more about each title below! 
I Can Be Kind
Scripture teaches us to love our neighbors by treating them with kindness and respect. One aspect of kindness includes manners. Parents are looking for fun, creative ways to teach their children polite behavior in a society where rudeness is often the status quo. We believe I Can Be Kind is a great resource for parents, grandparents, and Sunday school teachers as they seek to develop these behaviors in their children.
The Push
When Marcus moved next door to John, they knew instantly they'd be friends. Now John and Marcus do almost everything together. They go on lots of adventures, with Marcus pushing John's wheelchair and John fueling their escapades with jokes. Through their friendship, the boys discover that their unique gifts make them stronger together.
Based on the friendship of real-life best friends Patrick Gray and Justin Skeesuck, The Push teaches kids that people of all abilities have important roles to play and that we're all better together than we are on our own.
Flash the Donkey Makes New Friends
Hee-haw! A stray donkey with a penchant for inventions is taken in by a mismatched collection of barnyard friends. Flash the Donkey Makes New Friends is the heartwarming story of a not-so-ordinary donkey who needs a special place to belong. Flash is the inquisitive type who loves to invent things and solve problems, but his curiosity sometimes gets him into trouble! With the help of his new-found friends—Jed the Goat, Carson the Pig, and Ruby the Chicken—Flash manages to turn problems into adventures and learns valuable lessons along the way. Inspired by Rachel Anne Ridge's memoir Flash, named one of Publishers Weekly's Best Summer Books of 2015, kids will fall in love with this endearing donkey as they learn to appreciate the value of true friendship.
Love, Lexi
What is a girl to do when her rival wants to nab the attention of the one boy she's liked since he shared his peanut butter sandwich with her in the first grade? Love, Lexi follows seventh grader Alexis Dawn Cooper (Lexi) as she navigates middle school and being a middle child. But this is no ordinary middle-school novel. Love, Lexi is a unique combination of a fictional story combined with a devotional and journal to allow readers to watch Lexi learn to seek God first above all else, while writing their own letters to God. Love, Lexi draws young people into Lexi's life as they contemplate their own place in God's eyes.
My Princesses Learn to Share
Little girls love princesses—complete with tiaras, gowns, and all things sparkly. This new, affordable picture book series captures the love of princesses and adds a biblical lesson, teaching girls they are daughters of the King and encouraging them to live as God would have them live. The full-color art features the adorable, multicultural princess characters created by Heather Heyworth.
Each story begins with a special rhyme about being a princess and includes a Bible lesson—sure to provide many hours of reading fun for young princesses!
In My Princesses Learn to Share, Princess Grace and Princess Hope want to wear the same pink dress when they play dress-up. They end up ripping the dress, but Mom has a story to help them learn to share. She tells them the story of Jesus and the young boy who shared his lunch. The girls get the picture, Mom mends the dress, and they learn to share.
Larger-Than-Life Lara
This isn't about me. This story, I mean. So already you got a reason to hang it up. At least that's what Mrs. Smith, our English teacher, says.
But the story is about ten-year-old Laney Grafton and the new girl in her class—Lara Phelps, whom everyone bullies from the minute she shows up. Laney is just relieved to have someone else as a target of bullying. But instead of acting the way a bullied kid normally acts, this new girl returns kindness for a meanness that intensifies . . . until nobody remains unchanged, not even the reader.
In a unique and multi-layered story, with equal parts humor and angst, Laney communicates the art of storytelling as it happens, with chapter headings, such as: Character, Setting, Conflict, Rising Action, Climax. And she weaves an unforgettable tale of a new girl who transforms an entire class and, in the process, reveals the best and worst in all of us.
This is a powerful and emotional story, which School Library Journalcalled "Thoroughly enjoyable and unexpectedly wry, . . . as intelligent as it is succinct."