Dietrich Bonhoeffer, German Lutheran pastor, theologian, anti-Nazi dissident, is one of my heroes. I've reread Life Together multiple times and am currently reading The Cost of Discipleship. Among other things, I appreciate Bonhoeffer for his perspective on peace. He knew that Jesus offers peace contrary to how the world gives.
"There is no way to peace along the way of safety. For peace must be dared, it is itself the great venture and can never be safe. Peace is the opposite of security. To demand guarantees is to want to protect oneself. Peace means giving oneself completely to God's commandment, wanting no security, but in faith and obedience laying the destiny of the nations in the hand of Almighty God, not trying to direct it for selfish purposes. Battles are won, not with weapons, but with God. They are won when the way leads to the cross."
Today we commemorate the millions of Jews and minority groups in Europe who lost their lives during the Second World War. We are also celebrating men and women like Bonhoeffer who sought justice and desired peace.
Holocaust Remembrance Day is marked by a number of national and international events. Here are a few suggestions from United States Holocaust Memorial Museum about how you can get involved in your community.
Organize a Book Club or Film Series
Browse related books, including The Secret Holocaust Diaries by Denise George and Carolyn Tomlin and The Auschwitz Escape by Joel C. Rosenberg.
Use Your Social Network
Share the life story of a Holocaust victim
Take photos of your remembrance event and tag them with #daysofremembrance
Engage Your Community
Participate in the World Memory Project
Educate Others about the Holocaust
Explore our resources for educators
Browse the Holocaust Encyclopedia
Two years ago, Chloe had the opportunity to tour Auschwitz-Birkenau, the largest Nazi concentration and death camp in Poland.
"It was surreal being in a place that I knew had seen such horrific evil and massacre," she says, "and yet, in many ways it felt ordinary. The sun was shining, tourists were buzzing about, the bunkhouses and gas chambers that were once scenes of death and squalor were now clean and partitioned off for viewing. Still there was a gravity that hung in that place as people from all over the world came to see and reflect on the worst of human history. As challenging as it was, I knew there was importance in reflecting on an event that now feels quite far in time and space from my every day. And that same importance is placed on having a day of memorial. Whether you are Jewish, German, American, religious, nonreligious, on one side of the political spectrum or the other – this matters. Remembering where we, as members of all humanity, have been before is the only way to move forward."
The photos Chloe took while touring Auschwitz-Birkenau follow: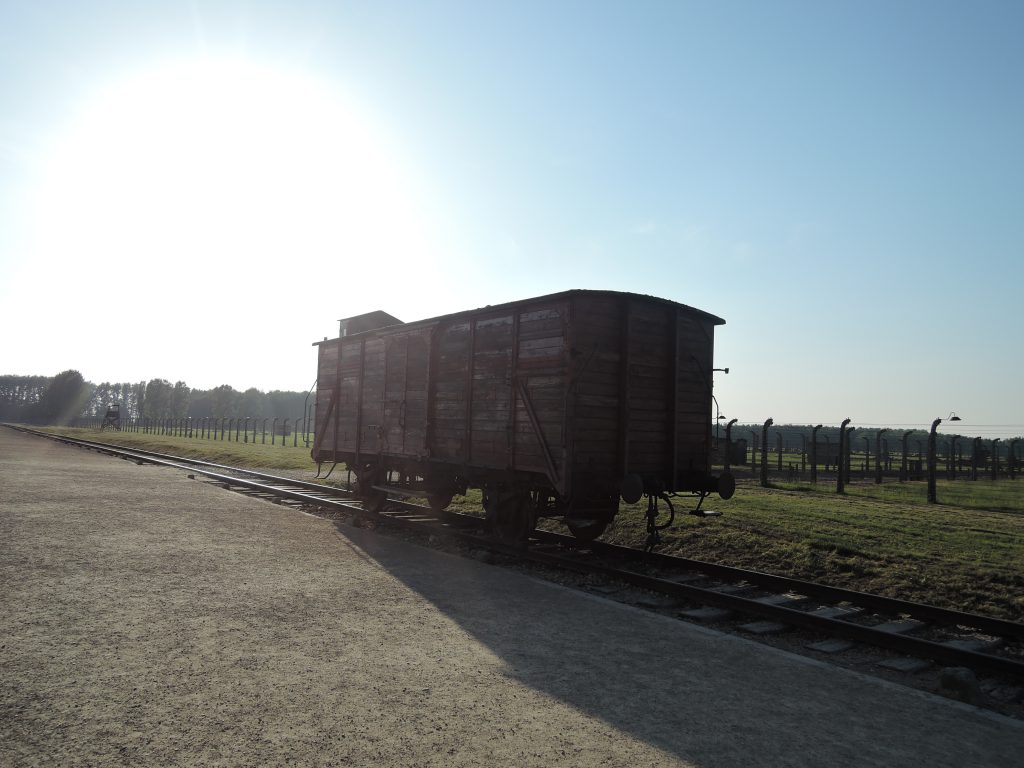 One type of rail car used for deportations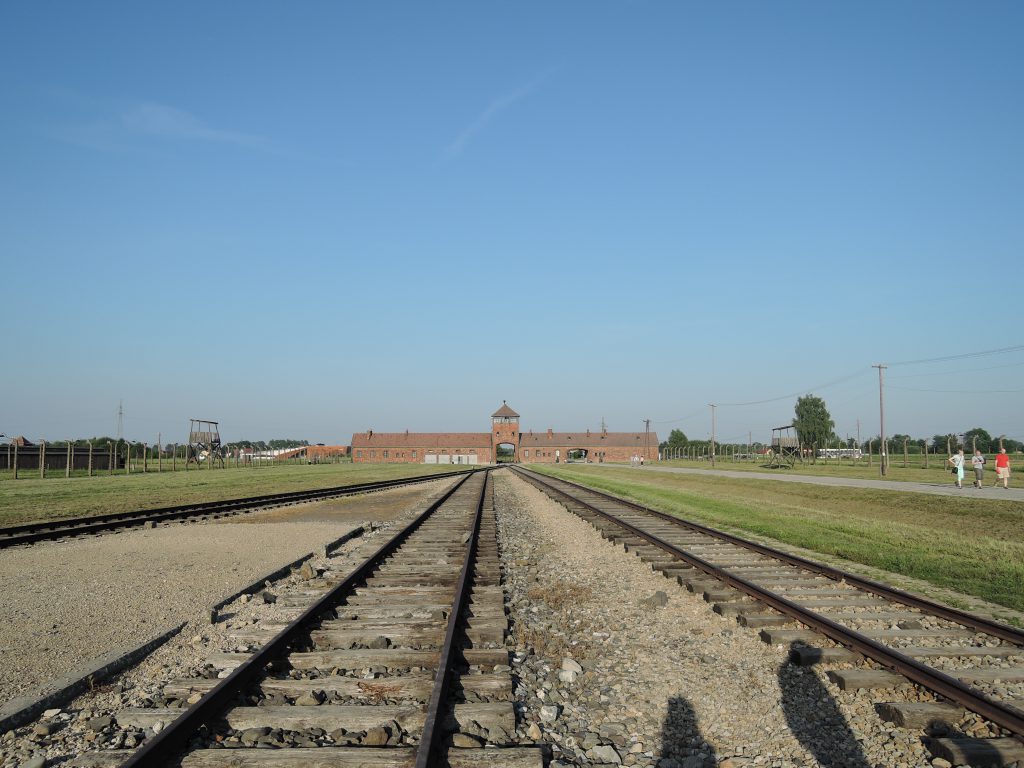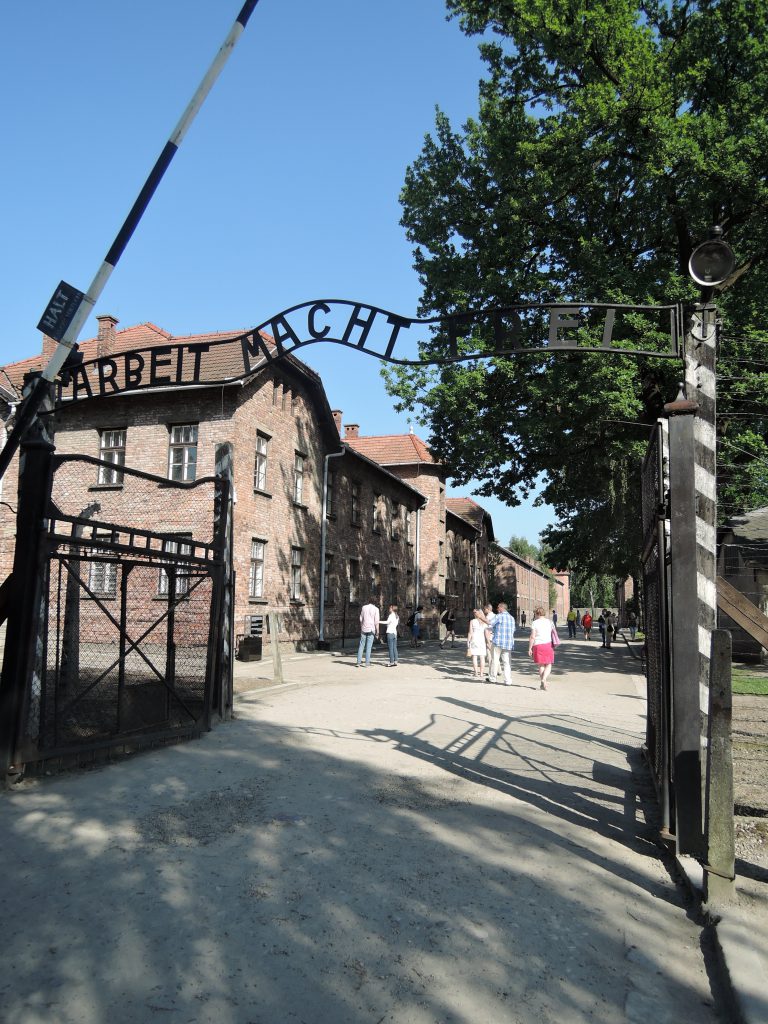 Auschwitz I entrance – translates "work sets you free"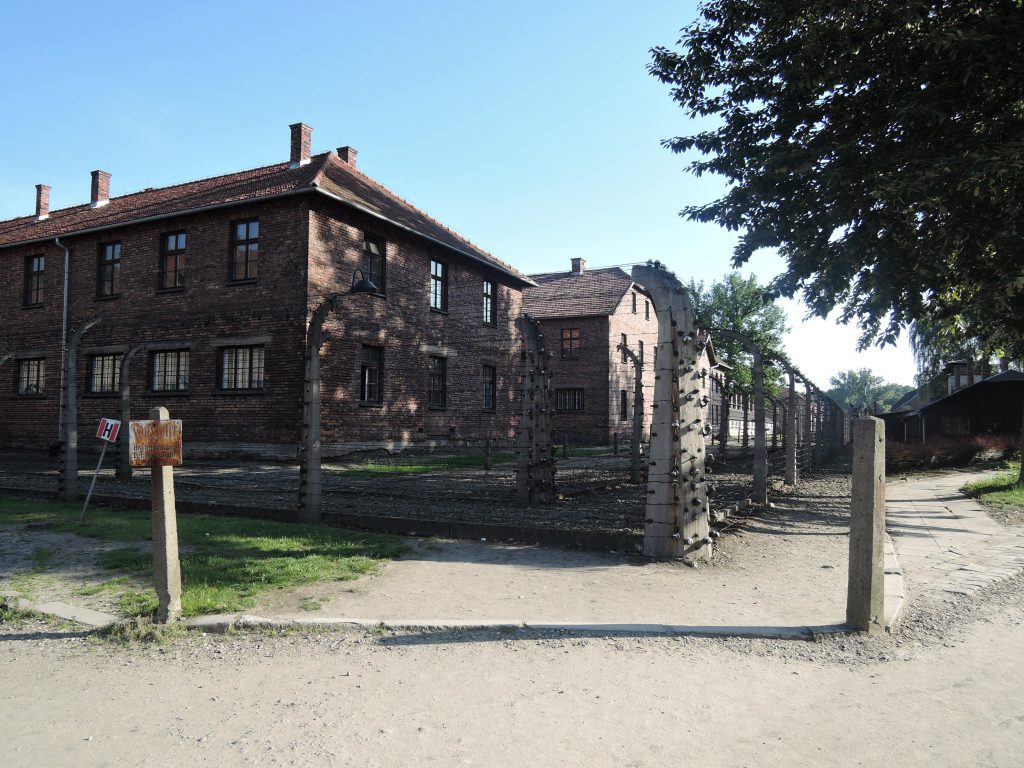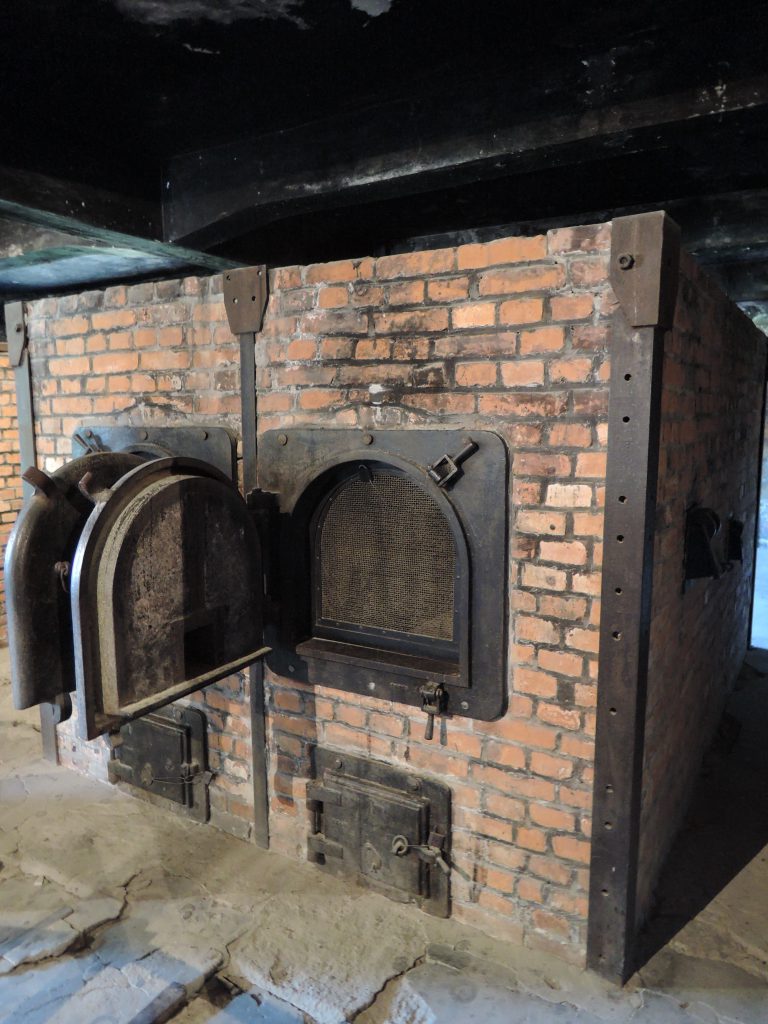 Crematorium at Auschwitz I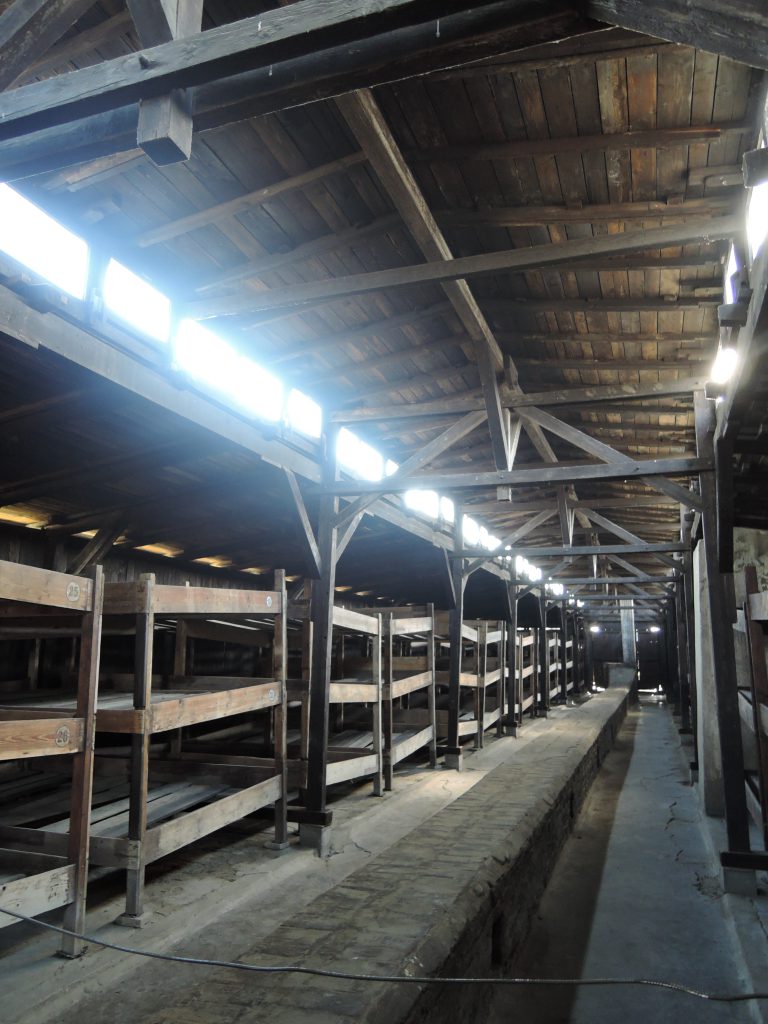 Barracks at Auschwitz-Birkenau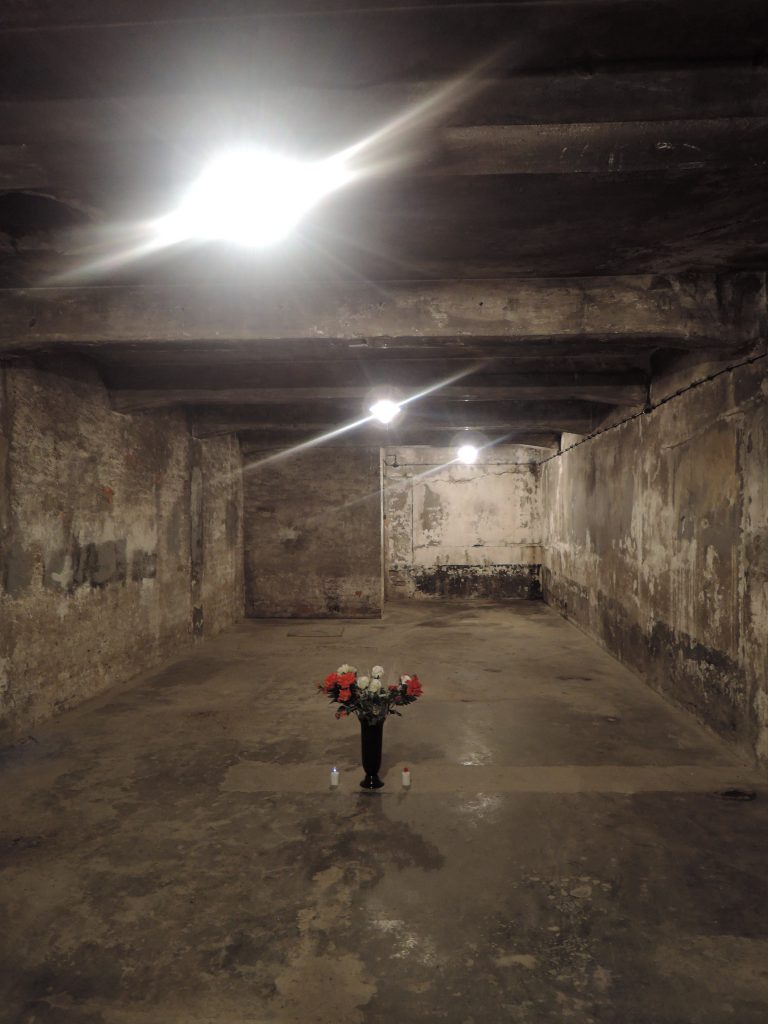 Memorial at Gas Chamber I
Memorial at ruins of crematory and gas chamber III