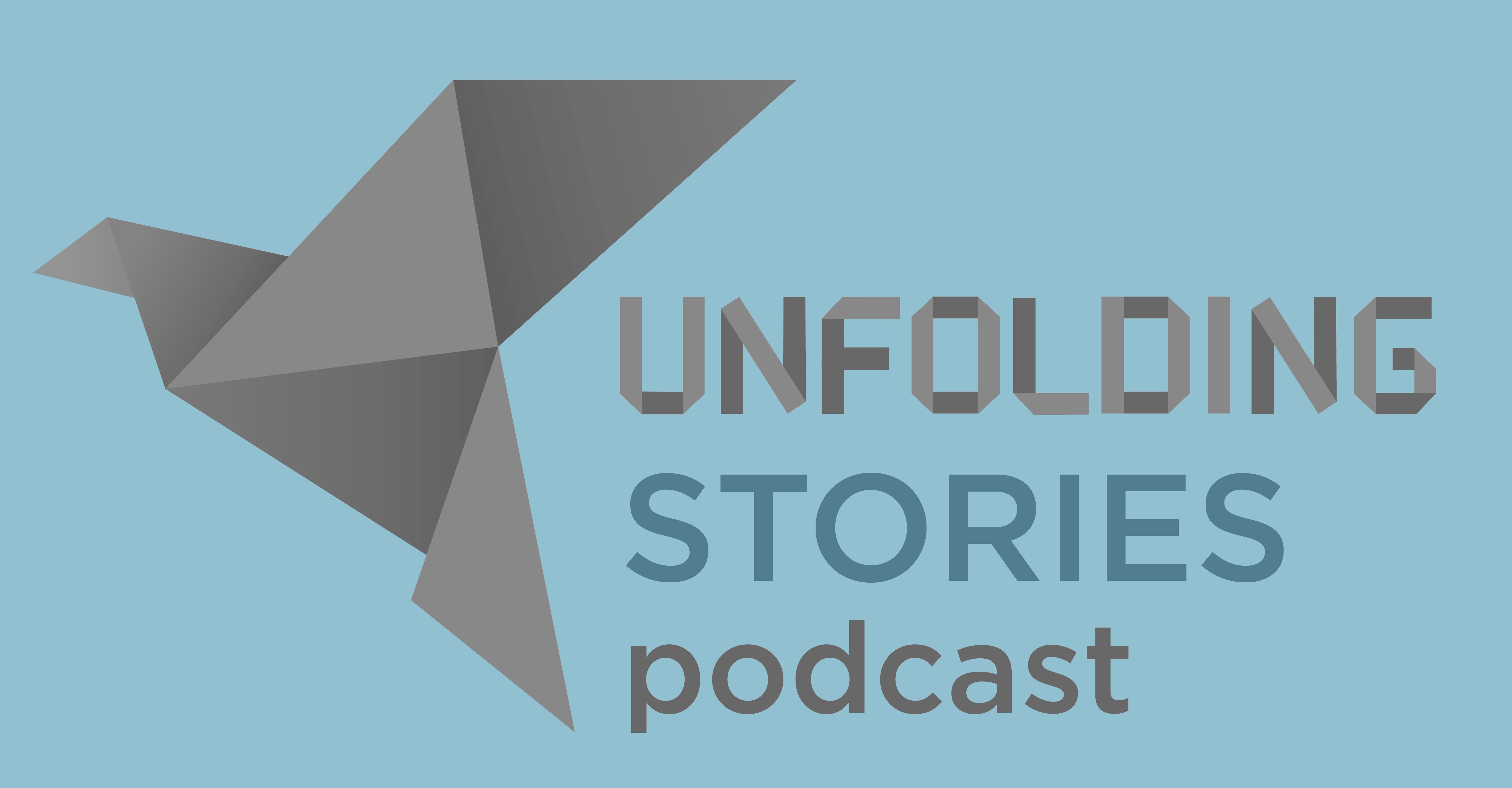 Our Brand New Christian Podcast: Unfolding Stories. Episode 1, CJ Lusk.
Unfolding Stories is now LIVE! Episode 1 is available for free on all major podcast platforms. Quick, go download it now (links below)!
CJ Lusk, afternoon DJ for WAY FM, is our first guest speaker. CJ has a fascinating story to tell about balancing his faith with his work life, dealing with insecurities, and the unexpected path God led him down to greater joy.
Photo@WAY FM
Links to the episode:
You can read the transcript of CJ's testimony below.
–
If CJ's testimony has gotten you thinking about your path in life, perhaps what God has created you to do, or how you can use your life to honor and glorify Him, we have some recommended resources for you: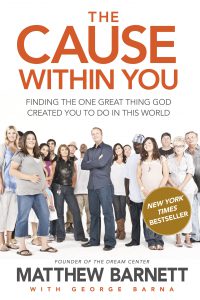 The Cause within You, Finding the One Great Thing God Created You to Do in This World, by Matthew Barnett and George Barna.
You were created for something amazing—and it's time to discover what it is! If you are hungry for a life full of passion instead of apathy; if you are ready to use your specific gifts and abilities to make a mark on the world; if you need to be reminded that God loves you and has a plan for your life—The Cause within You is the book that can change everything. Through his own story and the stories of others whose lives have been transformed, Matthew Barnett will lead you to the cause of your lifetime.
Awakening to God; Discovering His Power and Your Purpose, by Gerard Long.
Gerard Long has seen that spiritual awakenings tend to occur when God's people understand their calling and prepare through prayer, personal renewal, and action. In Awakening, he offers a compelling vision for a "Jesus way" of widespread spiritual renewal, equipping you to better love people into a relationship with Jesus. You'll become empowered to live the abundant life given to us in Christ—and step out in faith to fulfill God's calling for your life.
Check this helpful blog post from Unfolding Faith too>> Finding Your Life purpose
–
There will be a new episode released each week during the first season. We know you're going to love all the amazing stories of how God works in the lives of ordinary people. If you enjoyed the episode, please rate the series and subscribe to the podcast.
Feeling compelled to share your story with us? Send us your testimony! In 1,000 words or less, tell us what happened to you and how God has changed your life. Email us at unfoldingfaithmail@gmail.com. We look forward to hearing your story, and who knows, maybe yours will be featured on the next series of Unfolding Stories.
Not sure how to tell your testimony? Here's some tips:
Try writing down your story in a way that would make sense to share with others. Keep it short; four or five minutes is great. Remember to always make it personal and keep Jesus at the center of your story—highlight what he has done for you. Describe what your life was like before you placed your faith in Jesus and how you came to trust in Christ. Conclude with what knowing him has meant for you, the blessing of having your sins forgiven, the assurance of eternal life, and other ways your life or outlook has changed.
–
Want to know more about sharing your own unfolding story with Jesus? Read this great blog post on how to talk to others about your faith>>
–
Thank you CJ Lusk for being our first ever guest speaker on Unfolding Stories!
CJ Lusk's Unfolding Story:
I am a career broadcaster in mainstream media and I am a life-long Christian.
I got started in broadcasting at the young age of 19, I had a very unique opportunity to be on the radio full time, at a top 40 radio station as a teenager. It was so cool. It was about as awesome as it gets!
I dropped out of college, figured out I had a knack for it, and from 19, through my 20's and into my 30's I just sort of climbed the broadcasting ranks. I moved from city to city, I was working the red carpets, and doing celebrity and musician interviews. It was awesome, it was really gratifying work and really cool that I was enjoying success at it.
But, if I could paint a picture for you… it was never accepted that I was Christian for my on-air persona. My faith was always viewed as a little bit of a liability to my employers.
I would try to work my faith into things I wanted to speak to on the radio, I would try to be subtle about it but I would get pulled into my bosses office and be told 'don't do that, that has no place here'. That was tough, and honestly, I was never a hero about it. I never really stood up for my faith and I never said, 'no, this a part of who I am'. I was just a good soldier, and I did as I was told.
But maybe I didn't know it at the time, living life that way and going about my career that way, left me incomplete—I can see that really clearly now. There was a part of what I was doing professionally that was slowly, but surely, draining me.
Now, I want to take you to a moment in my career when I was hosting a morning show on a top 40 radio station in 2015… there was a shooting at a college in Oregon, and I remember coming to work that morning and prepping for the show, getting stuff ready, and I was briefing myself on the details of that shooting because surely we were going to address it on the air. I remember reading that the shooter had confronted Christians at this college and he would ask them if they were in fact a Christian; if they said 'yes' he would shoot them in the head.
It was 4.30 in the morning when I read that, I was rattled to my core hearing something like that and I just couldn't shake it. I couldn't come to terms with how utterly brave that was; that maybe the 6th or 7th or 8th person, who knew their fate, would still answer the question in the same way. I thought to myself, oh gosh, I hope I would answer in the same way if that were me.
I took that story and those details in my show that day and we cracked the mic to begin the show… and
I just couldn't help myself. I did this very heartfelt, spoken from the inner depths of me, break in conversation and up until that moment, I didn't know it could be that gratifying to be on the radio.
I'm going to play that clip for you, this is that actual moment from 2015:
[Playing a clip from a radio show, with CJ's voice and a co-presenter]
CJ: "Did you see the thing about the Oregon shooting?"

Co-presenter: "Yes, I did."

CJ: "I just wanted to say something about that really quickly. Ahhhmmmm… (struggles for words)… I shouldn't but I'm going to anyway. I just want to say something about this really quickly and I'll be brief, 'cause I know this radio show and this radio station isn't really the platform for this kind of thing, but I read something about this this morning that really got to me, and I feel like this is really important just for my own personal reasons, so this is a reflection of how I feel and that's it."

Co-presenter: "Ok."

CJ: "This in no way shape or form reflects the radio station, this is all on me, CJ Lusk. But I read this morning that the shooter in Oregon yesterday, which if you missed the story, this guy opened up fire at a community college I think he killed something like 10 people, (corrected by co-host) 9 people, and ummmm, I'm reading this morning that he was targeting people's religions. So, apparently, he was asking people one by one, 'what's your religion'? And if they said they were a Christian, he would reply to them – and this is nothing new, you're going to see this everywhere on the news today – if they said they were Christian, he would turn to them and he would say 'Well that's ok, because you're going to be in front of God in one second', and he would shoot them in the head.

So, if they said they were from a different religion, he would shoot them in the legs. So…. I can't imagine. It's probably the bravest, most inspirational thing I've ever heard of in my life. I can't even imagine how difficult it must have been for the second, the third, the fourth, the fifth, the sixth, the seventh person – when they were asked that question. When they already knew their fate, to say 'I am a Christian'.

So, I have a radio platform, I have ability to speak and I questioned whether I was going to say this or not, but I'm going to go ahead and say it…. The only way I feel like I can honor those who fell yesterday, is by doing the same thing they did, proudly, right now and tell you the same thing those people told that gunman in a very brave way: My name is CJ Lusk and I am a Christian. That's all I wanted to say.

OK, so let's move on. Coming up! (interrupted by co-host)

Co-host: "That was a really good moment."

CJ: "Well I don't wanna linger on it or anything, I get caught up. So, here we go…" [the clip fades out]
That was probably the first time I thought I could marry my faith and my creativity and career and feel that gratified on a day-to-day basis.
That said, I didn't make a bee-line for Christian radio or Christian media from there, I kept on the track that I was. But from there, that feeling of emptiness really started to get bigger and bigger with each step that I made in my career.
I was reaching a point where I was about to transition into a new show and sign a new contract, I was looking at a handful of opportunities and I was presented with the chance to come to a network called Way FM. I was intrigued at first, and I started a conversation with the people here. I won't say that it was abundantly clear that this is what I wanted to do, but there was something about coming into this world of Christian radio, that I just couldn't shake.
I had insecurities about it, about whether or not I would fit into the Christian world, whether or not my mainstream past would be accepted, you know, just dumb, stupid insecurities in that way.
But, I kept talking to Way FM and I started thinking about my life. At this point I have two daughters, I have a two-year-old and a one year old today, at the time my one year old had just been born, my four-year-old was three, and I just started thinking about my legacy as a person, and my legacy as a father, and the influence I have. Having kids will really make you look in the mirror that way. I really started doubling down on this Christian radio idea.
And if you can believe it, that still was not enough for me to just go for this job! I was still entertaining these other opportunities.
Flash forward to about a year ago—I had basically verbally accepted another position, and because this Way FM thing had presented itself, I sort of went back on my word because I said I just have this gut feeling that I need to see this other thing through. I'm trying to make the right choice for my daughters, my family, I'm just not sure about this Way FM thing… and the other opportunity is telling me, unless you give us a verbal yes and sign on the dotted line, the deal is off the table.
I just got in my car and I literally drove five hours just to go and stand outside of the Way FM radio building, so I could say a prayer and somehow get a signal that this is what I'm supposed to do. You just got to understand, this is nothing like me! This is not something I would normally do.
And as I sat there, and I said this prayer, I didn't get like an overwhelming sign, but more or less just sort of a gentle nudge in the right direction from God. And kinda of a 'duh' moment, which was to say; if you're willing to drive five hours, just to stand outside of this building, obviously this is what you want to do. And so… I took the job. They had me! And I've got to be honest; I never thought it could be this great to be working on the radio, in broadcasting, and be talking about my faith each and every day.
And it's been a struggle here, because I want to make sure that my old mainstream training and past can be accepted by this audience, and it has! These are my own insecurities. And every day when I'm on the radio I try to let some of those insecurities go, but it's hard.
This walk, this phase in my life, this walk with God, this story as it's unfolding; just feels so good on a day-to-day basis. None of this seemed planned at the time. When I was going through all this, it seemed like a big mess. But… you can't connect the dots looking forward, you can only connect the dots looking backward. When I look back, it just looks like every piece of the puzzle is perfectly put together – I see how God orchestrated the entire thing to deliver me to where I am right now and it's just so beautiful to see it that way.
And if I'm going to be completely honest, I'm even insecure telling you this story right now. But if anything I've said, over the last ten minutes relates to you in any way shape or form… this is the one thing I would want you to take away from me and what has happened with my unfolding story—follow your heart, trust in God and if it feels like a mess in the moment, just give God a little time, a little space, allow him to meet you where you are and just see the amazing things that he can do.
Thanks.
–
Follow CJ and his co-host Joy every weekday afternoon on WAY FM. Tune in to your local station or listen online here>>
Wondering how to talk to others about Jesus and use your own unfolding story? Check this helpful blog post>>
74