Inspire Bible Creative Journaling Workshops will offer participants the opportunity to explore God's Word creatively and experience a fresh approach to Bible reading.
Amber Bolton will guide participants through hands-on activities to inspire creativity in their daily walk with the Lord. This workshop is designed to focus hearts on Christ as participants learn to color, paint, draw, and letter their way through God's Word. Participants will receive a booklet to practice in before starting in their Bibles, and they will also have the opportunity to try out Amber's favorite creative journaling supplies at their tables throughout the workshop.
The Inspire Bible TOUR offers the community an opportunity to band together to provide an event for individuals—both inside and outside of the church—to connect with God and others while learning about creative journaling, supplies, tips, and techniques. Workshops offer a fun and engaging event for outreach, women's ministries, multi-generational groups, communities, and more!
Workshops are available for booking. Saturday and Sunday afternoon workshops are ideal, but dates and times are flexible. Host sites must be able to accommodate a minimum of 50 people including seating around tables with space for supplies and hands-on creative journaling activities.
To book a workshop, connect with us at InspireBibleTourBooking@gmail.com.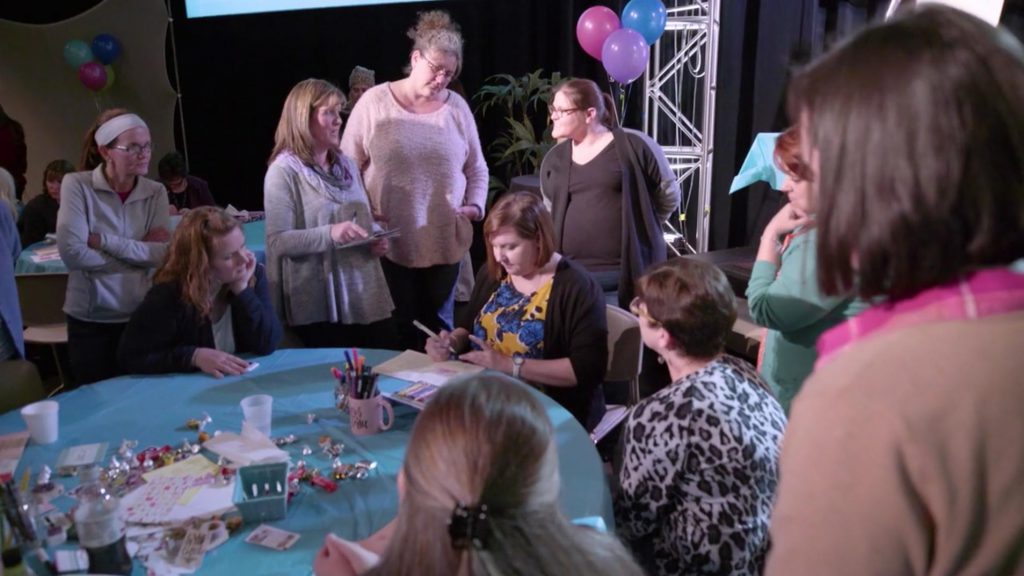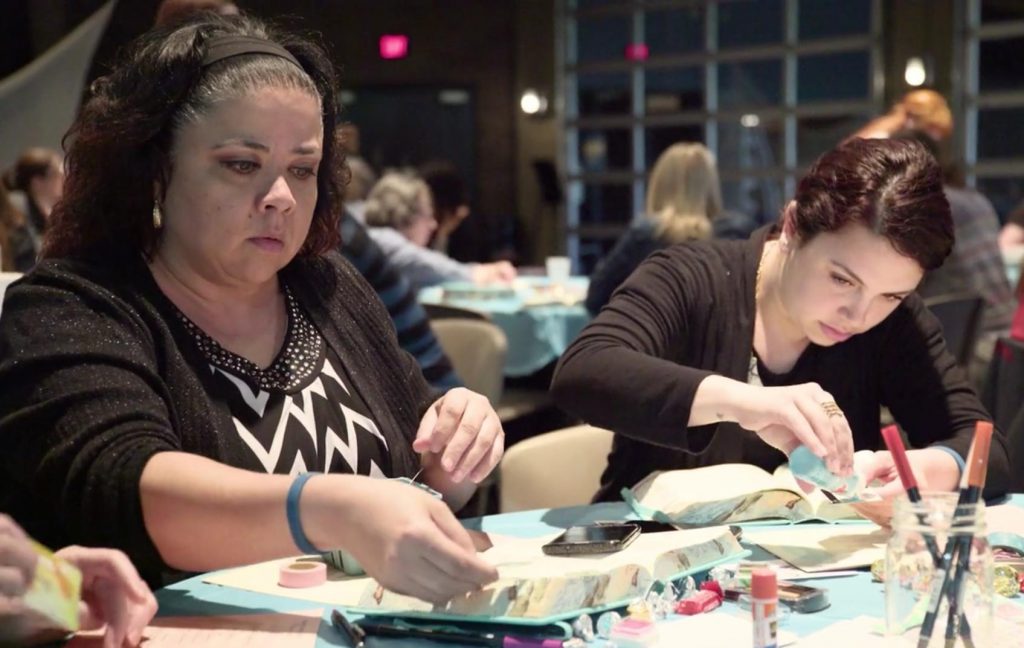 Join us on the TOUR!
Inspire Bible has revolutionized people's connection with Scripture, with God, and with each other—through art. It is refreshing Bible-reading—and faith—for many, and has unleashed creativity in people who didn't think they had any. Inspire Bible Creative Journaling Workshops on the TOUR aim to help people experience and discover for themselves the life-giving joy of responding to Scripture creatively. Centered on exploring God's Word together creatively with guided learning and hands-on exercises in community, workshops impact people of varying ages and stages of faith or artistic ability. God speaks to us through his Word, and people are finding that they are reading and engaging with the Bible much more frequently and enthusiastically after discovering the Inspire Bible because of the creativity it inspires in them. People are connecting more deeply not only with God but also with each other as groups are formed in homes and churches and online. Responding to Scripture creatively can radically change our reading and memorization habits, and it can refresh our souls and allow God to renew our minds.
Workshops are for everyone who wants to engage with the Bible more deeply and learn a new approach to Bible reading that can foster a deeper connection with God through coloring, journaling, and creating original art. Attendees who enter the workshop experience with open hearts toward God and a willingness to leave their creative inhibitions at the door are often surprised to discover a whole new way to connect with God. Many participants find that God speaks to them in new and fresh ways through familiar verses as they put color, imagery, or words to Bible passages they have read.