Building a habit of Bible reading can be a challenge. But who said challenges can't be fun?
The #John1Challenge is designed to help you kick-start your Bible reading by engaging with one chapter of the Bible for five minutes every day for five days.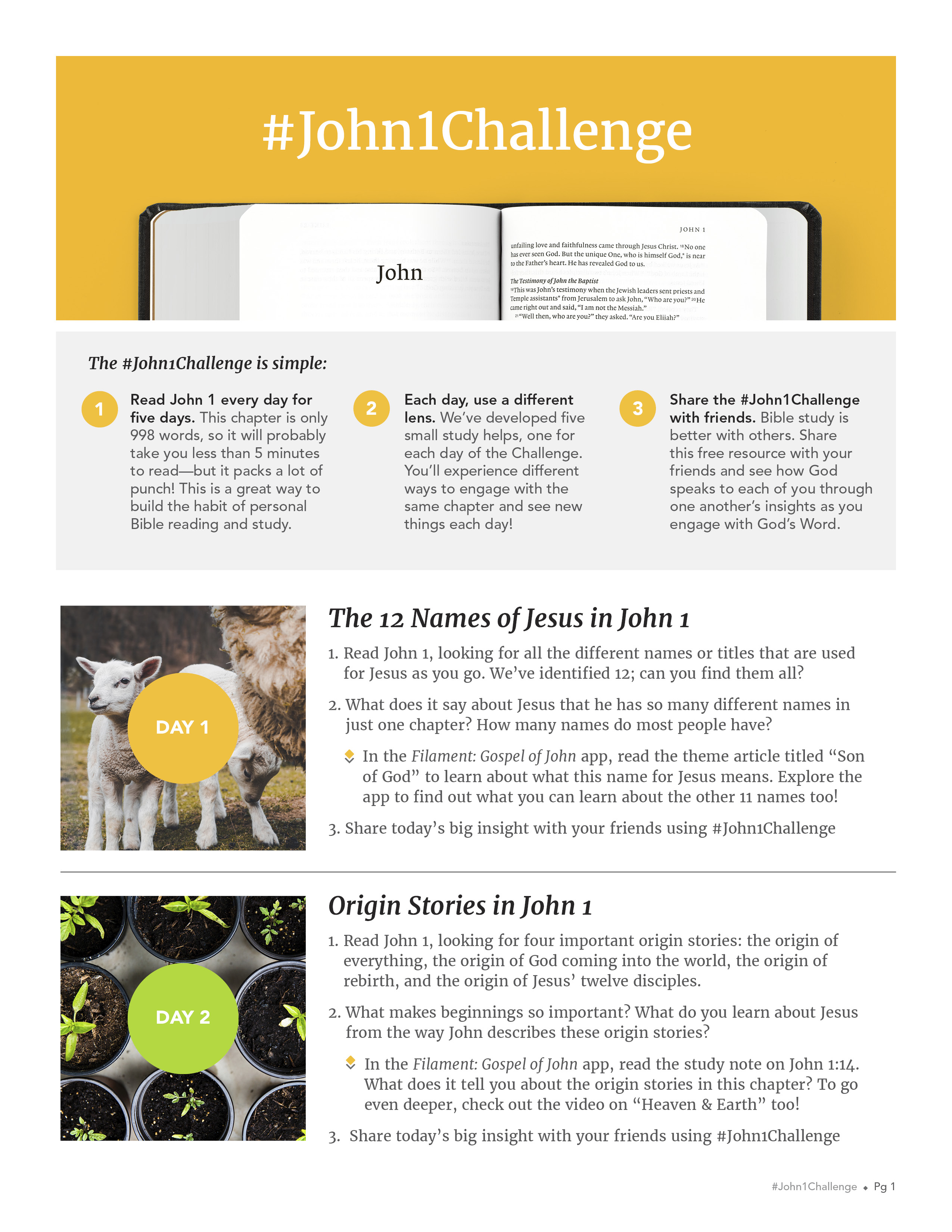 Download the free PDF, which includes the #John1Challenge guide as well as John 1 from the Filament Bible (to use with the Filament: Gospel of John app).
Get the Filament: Gospel of John app from the App Store or Google Play:
The #John1Challenge is great on your own, but it is even better with others. Use the hashtag to share what you are learning as you engage with this incredible chapter of God's Word, and check out what other people are saying with the #John1Challenge and #FilamentBible hashtags.
If you enjoyed the #John1Challenge, we've got something even better for you. This was just a small taste of the experience that awaits you in the Holy Bible: Filament edition, which is available on Tyndale.com and wherever Bibles are sold.