Gospel of John Reading Plan and Study Guide
Getting started with the Bible can be intimidating, but you don't have to do it on your own. We've developed a free reading guide to help you get started. It is a simple 21-day plan that will walk you through the entire Gospel of John in about 10 minutes per day, but with some resources to help you go even deeper if you want to.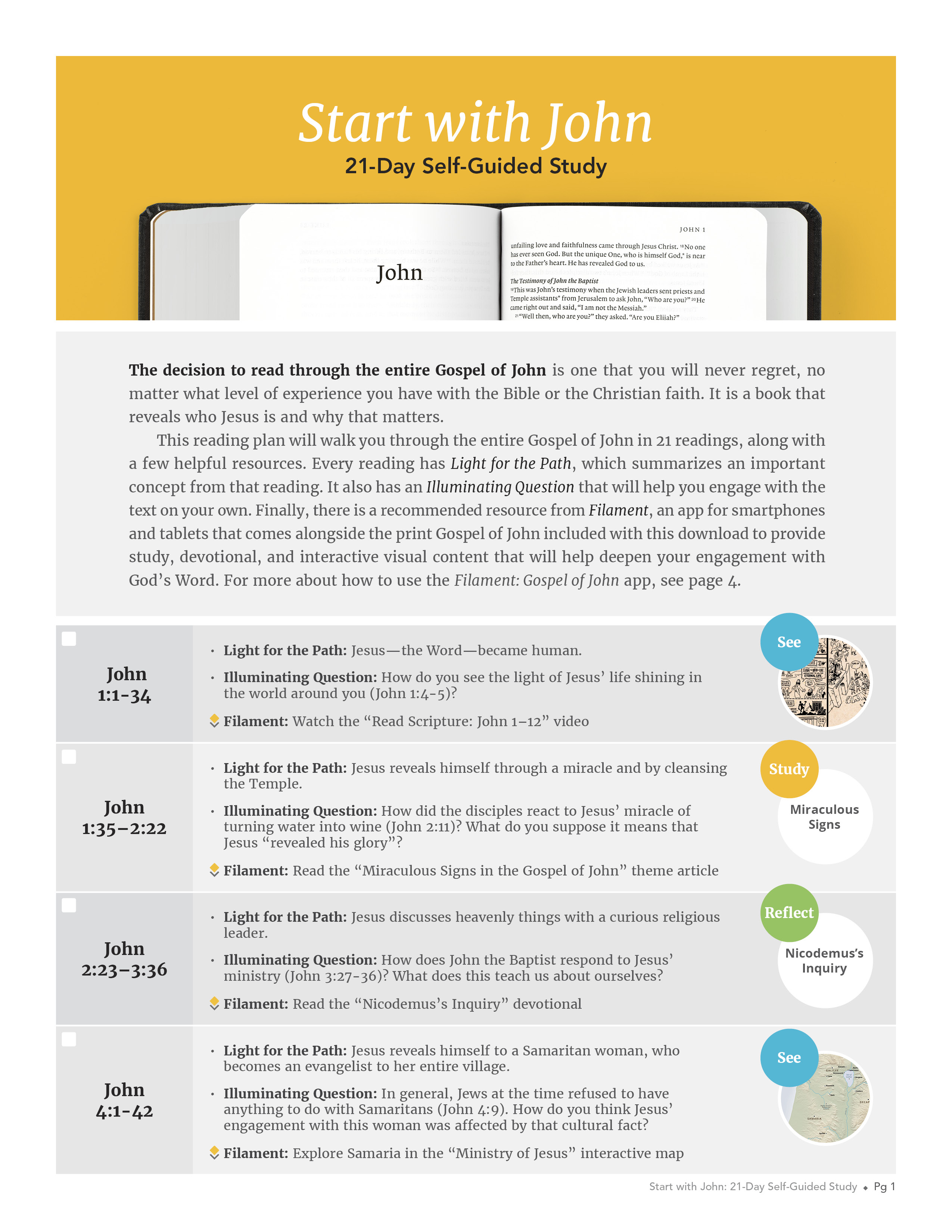 Download the free PDF that includes the entire Gospel of John along with the reading plan and instructions on how to use the Filament: Gospel of John app to have an experience with the Bible like you've never seen before.
Get the Filament: Gospel of John app from the App Store or Google Play:
This reading plan and app is just a small taste of the experience that awaits you in the Holy Bible: Filament edition, which is available on Tyndale.com and wherever Bibles are sold.