June 20, 2018
Youth Pastor Helps Students Immerse in the Bible
Youth Pastor Helps Students Immerse in the Bible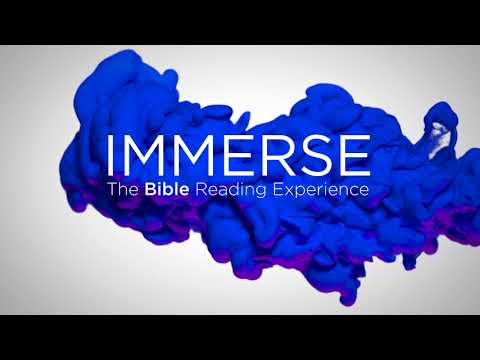 Soft-spoken, studious, and philosophical, youth pastor Jesse Bolinder understands the importance of the Bible in the spiritual formation of kids and teenagers. So when Jesse approached us this spring (before Immerse: The Reading Bible was complete) and asked if we'd give him pre-published files to begin testing Immerse with his youth group at Harbert Community Church in Sawyer, MI, we knew he was a great fit.
Our friends at the Institute for Bible Reading sat down with Jesse to talk about his work with young people and how he sees the role of Scripture playing out with Millennials and Generation Z.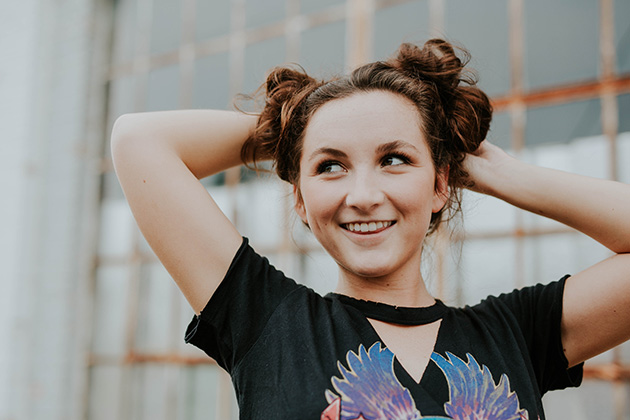 Recent data shows 40–50% of Millennials are leaving the church. This includes kids that faithfully attended youth group and went on missions trips. Does that weigh on you and shape the way you do youth ministry?
Definitely. James Emery White in his book Meet Generation Z unpacks what the world might look like to the first generation of young people born into the post-Christian era (1995–2010). For this generation it will be crucial that we get the Bible right—that we stop treating it like a user's manual or reference book. I'm hesitant to give my students a reference Bible because I want them reading the story, not just looking up verses on what the Bible says about anger.
Immerse represents a new approach to reading Scripture. What caught your attention and attracted you to it?
I've really bought into IFBR's concept of full meals versus Bible nuggets. And the book club model is perfect for young people. We don't give them enough credit. If we invite them to read the Bible and express their opinions honestly, they'll respond. We have to stop trying to control the conversations or thinking that honest opinions are dangerous. We're starting to use IFBR's book club model for more and more of our conversations.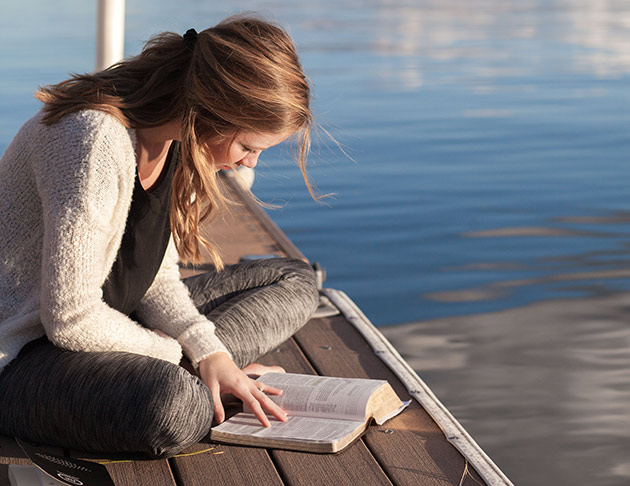 Can you share a little about the group's experience?
We only had pre-production scripts, but there were some immediate takeaways. For me personally, I found myself reading more. I'd read for a while, and because there were no chapter breaks inviting me to stop, I kept reading. It was only when I finished that I realized I'd read the equivalent of four or five chapters.
For the young people, the text was less intimidating. And reading whole books was a new experience. When we finished reading Mark, one of the girls said, "Is this actually the Bible?"
In addition to our group experience, I had a serendipitous experience with my nephew who's a junior in high school. Our families were on vacation together and he saw me reading a book about the Bible. I was just finishing the book and offered it to him. But he said he'd actually never read the Bible himself and thought maybe he should read it first. By this time I had a published copy of Immerse: Beginnings and asked if he'd like to read it. That began a summer-long conversation. At one point he said to me, "Sometimes God seems to be the antagonist in the story. The people are building these cities but God steps in and messes things up."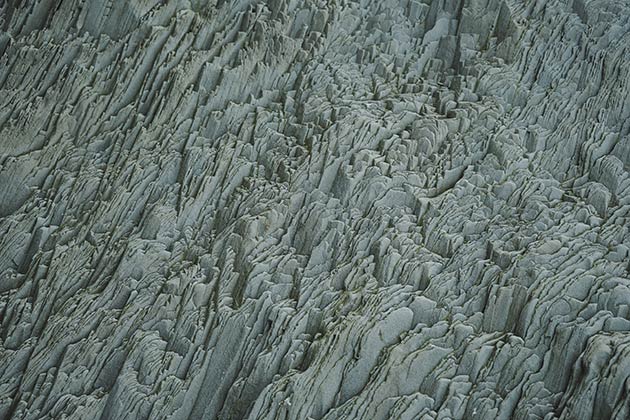 On another occasion, he expressed annoyance that the story of the construction of the Tabernacle was repeated four times! Later he softened and remarked that it must have been very important. Here's this junior in high school, seriously reading the Old Testament and going from annoyance to insight.
Anything else you want to add?
It's sobering that 85% of young people today believe the church is hypocritical (I think I got that from the book UnChristian). I don't blame them for this. This is more on us—your generation and mine. We've put stumbling blocks in front of them. This is why I'm a fan of Immerse—reading the bigger story and the more authentic conversations. The Bible isn't Google! We're definitely using Immerse more.