Get a Glimpse of the All-New Inspire PRAISE Legacy Bible
Get a Glimpse of the All-New Inspire PRAISE Legacy Bible
Inspire PRAISE Bible is the newest addition to the much-loved, #1–selling Inspire Bible line, featuring even more beautiful line-art illustrations to color plus extra bonus features, including 32 colorful and beautifully designed transparent journaling pages, 3 sheets of stickers, and a pocket to hold Bible journaling embellishments!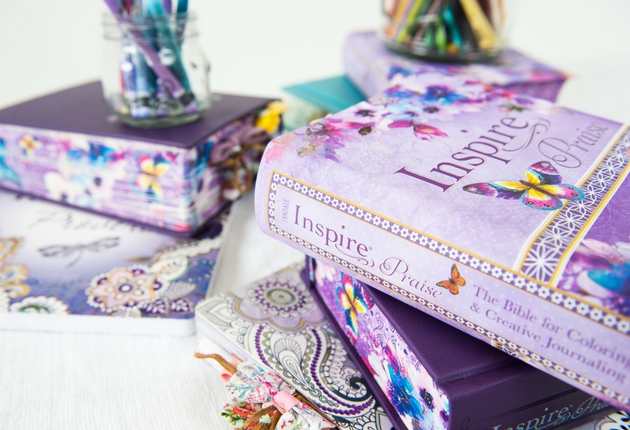 Enjoy coloring nearly 500 all-new full- and partial-page Scripture illustrations, and journal or create your own art on the over 1,000 wide-margin, lightly-ruled pages without pre-printed illustrations.
Discover Inspire—the Bible that has become a treasured legacy Bible for so many—and learn more about the soon-to-be-released Inspire PRAISE Bible, and leave traces of faith—and PRAISE—throughout your Bible for a treasured legacy Bible that will truly inspire!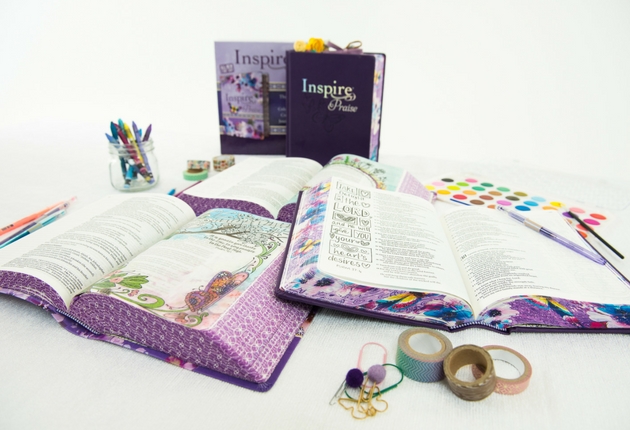 BELOVED INSPIRE FEATURES
Single-column setting / Black letter text / 8.65-point font (Inspire has a larger font than most regular-size journaling Bibles!)
Two-inch-wide lightly ruled margins with space for personal reflections and creative art-journaling
Nearly 500 all-new designed Scripture line-art verses to color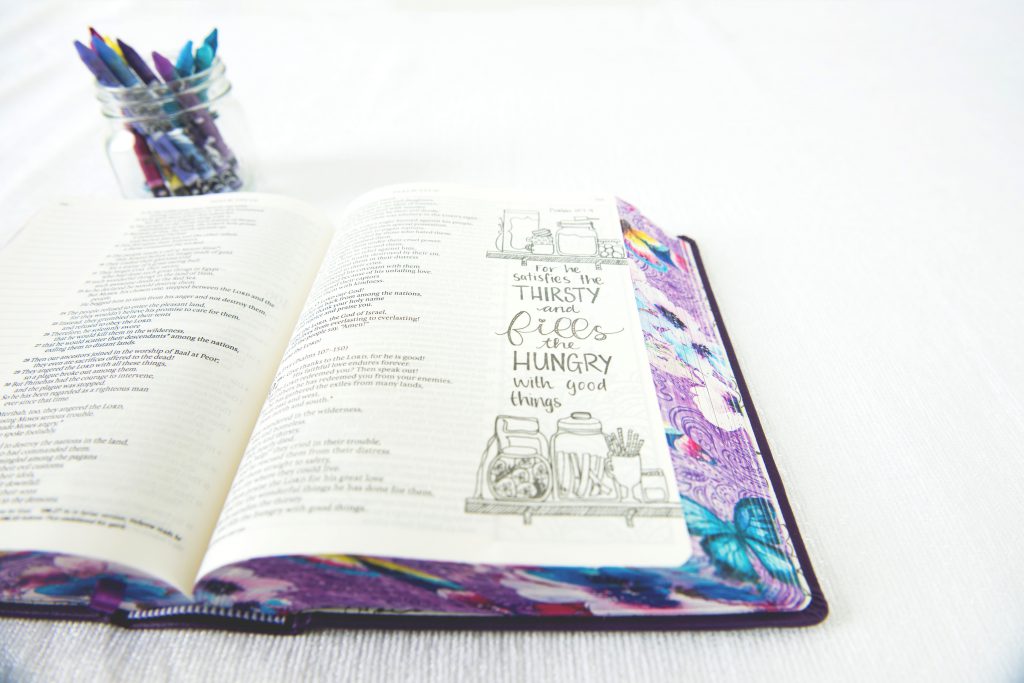 Even thicker Bible paper
Warm white paper for increased readability and brighter, purer display of added color
32 colorful and beautifully designed see-through PRAISE journaling pages printed on high-quality tracing paper and placed throughout the Bible to provide extra space for prayers, praises, or additional creative expression
19 full-page Scripture line-art illustrations to color
Three 4 1/2″ x 6 1/2″ PRAISE-themed sticker sheets
One 5″ x 7″ purple pocket in the back of the Bible for storing Bible journaling embellishments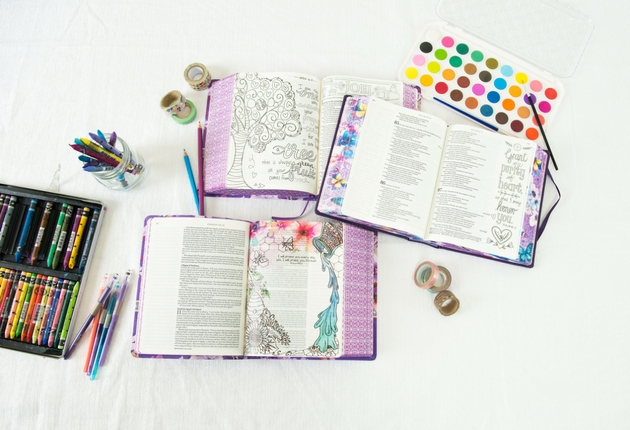 Take a look inside Inspire PRAISE and download sample pages HERE! 
Learn More About Creative Bible Journaling with Inspire HERE.