August 14, 2019
Win the Overcomer Witness Pack! (Giveaway)
Win the Overcomer Witness Pack! (Giveaway)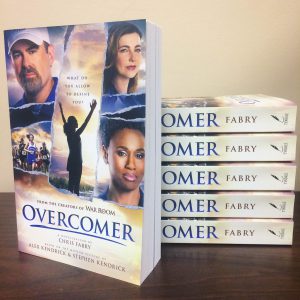 Share the life-changing message of Overcomer  by Chris Fabry and Kendrick Bros. LLC with the Overcomer Witness Pack! 
Now's your chance to win 6 FREE copies of the Overcomer novelization, which further explores the characters and situations of the movie. A discussion guide is also included in each book.
Feel free to keep 1 copy for yourself and gift the other 5 copies to friends and family or distribute among members of your book club or small group.
To enter, simply sign up for Tyndale's email newsletter.
You never know! You might win!
ENTER USING THE FORM BELOW: