Will You Speak Out? Gain Courage with Counter Culture by David Platt
Will You Speak Out? Gain Courage with Counter Culture by David Platt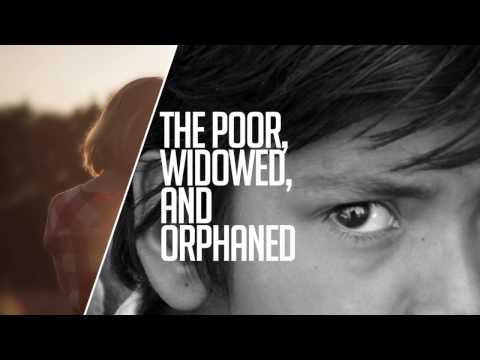 We live in a culture where we are constantly submerged in discussions about race and racism. We have conversations and host forums, sponsor debates and foster dialogues, write articles and give speeches about how to solve racial tension in our culture. But could it be that we're grasping for solutions to a problem we've grossly misdefined? And could it be that the gospel not only counters culture on this issue, but reshapes the conversation about race altogether?
Consider the starting point in the gospel for so many of the social issues we have addressed: the creation of man and woman in the image of God with equal dignity before God. As we've seen, this means that no human being is more or less human than another…God's Word reminds us that regardless of the color of our skin, we all have the same roots. Fundamentally, we are all part of the same race. That's why we all need the same gospel.
The gospel doesn't deny the obvious ethnic, cultural, and historical differences that distinguish us from one another…In highlighting the beauty of such diversity, the gospel thus counters the mistaken cultural illusion that the path to unity is paved by minimizing what makes us unique. Instead, the gospel compels us to celebrate our ethnic distinctions, value our cultural differences, and acknowledge our historical diversity, even forgiving the ways such history may have been dreadfully harmful.
The body of Christ is a multicultural citizenry of an otherworldly kingdom, and this alters the way we live in this ever-changing country. By the sheer grace of God in the gospel, we are compelled to counter selfish pride and ethnic prejudice both in our hearts and our culture. For after all, this is not the culture to which we ultimately belong. Instead, we are looking forward to the day when "a great multitude that no one [can] number, from every nation, from all tribes and peoples and languages" (Revelation 7:9) will stand as one redeemed race to give glory to the Father who calls us not sojourners or exiles, but sons and daughters. (pages 192, 201, 209)
First Steps to Counter Culture
1. Pray
Ask God to:
Open the eyes of all believers (including your own) to selfish pride and sinful prejudice and to grant repentance.
Protect and provide for immigrants and their families and to put believers in their paths to minister to them.
Give the leadership of the United States (and other governments) wisdom in addressing the issue of immigration.
2. Participate
Prayerfully consider taking these steps:
Talk with the leadership of your church about partnering in ministry with a church whose members are of a different ethnicity from yours.
Open your home to an international student or someone from a different people group, as the vast majority of these individuals never have an opportunity to go inside the home of an American family.
Begin a ministry to immigrants in need in your local area. Provide food, shelter, and help with the language. Most important, proclaim the
gospel to them.
3. Proclaim
Consider the following truths from Scripture:
Acts 17:26: "He made from one man every nation of mankind to live on all the face of the earth, having determined allotted periods and the boundaries of their dwelling place."
Deuteronomy 10:19: "Love the sojourner, therefore, for you were sojourners in the land of Egypt."
Galatians 3:28: "There is neither Jew nor Greek, there is neither slave nor free, there is no male and female, for you are all one in Christ Jesus."
For more (and more specific) suggestions, visit CounterCultureBook.com/Ethnicity. (pages 210-211)