Why Read the Bible in a Year?
Why Read the Bible in a Year?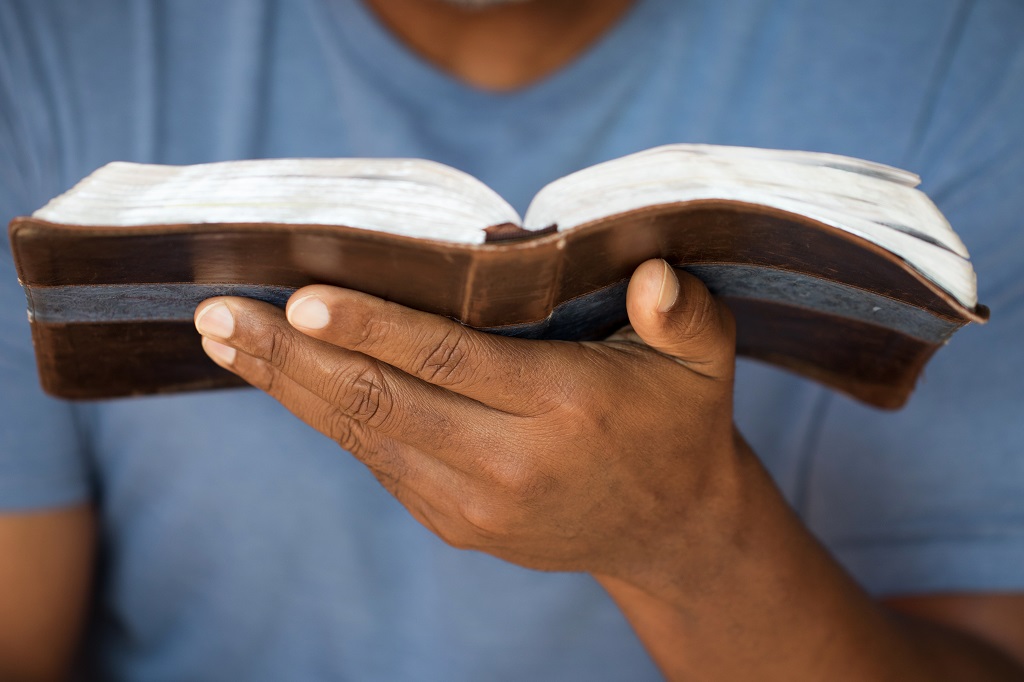 The amount of time it takes you to read through the Bible really isn't what's important. What really matters is that you are spending daily, consistent time in God's Word. For some people, having a Bible with a reading plan can help them stay on track. Having a goal of reading through the Bible in a year might be the motivation they need to push through some of the more difficult passages (yes, like Leviticus). There are lots of good reasons to read through the Bible in a year, but the most important reasons are to gain a better understanding of who God is and of his relationship with us and to experience his full story of salvation. Like any great book, it's important to read the beginning, middle, and end (yes, even Leviticus). You don't want to miss out.
If you think a year-long Bible-reading plan Bible would be helpful, we have a few ideas for you: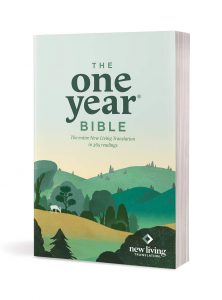 The One Year Bible is the #1–selling reading-plan Bible. And there are a variety of different formats and plans so you can pick which one is best for you. The daily variety reading format has a passage from the Old Testament, the New Testament, Psalms, and Proverbs for you to read each day. If you want to go on a historical trek, the chronological versions are arranged into 365 daily readings that help you experience the Bible events in the order they actually occurred. Both varieties are also available with wide margins for journaling and coloring, and the daily variety format is available in multiple translations. Explore One Year Bibles here!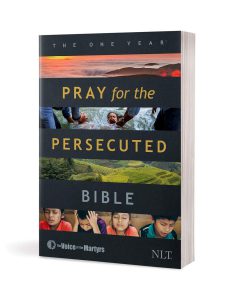 Looking to combine your Scripture reading with focused prayer time? The One Year Pray for . . . Bibles include the New Living Translation Bible text in the daily reading format as well as prayer prompts focused on an urgent topic or need. This year we partnered with The Voice of the Martyrs (VOM) on The One Year Pray for the Persecuted Bible. A unique prayer prompt is included with each daily Scripture reading, covering a wide range of needs facing persecuted Christians today. When we pray for the persecuted and read their stories of courage, faithfulness, and obedience, we enter into fellowship with them. Also available are The One Year Pray for Life Bible and The One Year Pray for America Bible. Learn more here.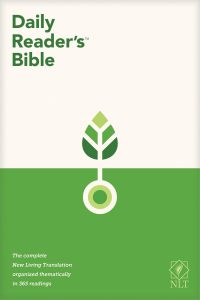 The NLT Daily Reader's Bible is a new and unique way to read through the Bible in a year. Instead of grouping daily readings by date, this Bible groups them by theme. Each reading includes three passages—a selection from the stories of the Bible (the Old Testament books of Genesis through Esther and the New Testament books of Matthew through Acts); another from the teachings of the Bible, including the prophetic books of the Old Testament (Isaiah, Jeremiah, and Ezekiel through Malachi) and the letters of the New Testament (Romans through Revelation); and a third from the wisdom of the Bible (Job, Psalms, Proverbs, Ecclesiastes, Song of Songs, and Lamentations). Since this is a reading Bible, there are no chapter and verse interruptions, and because there are no dates, you can read it at your most comfortable pace. Look inside this Bible here!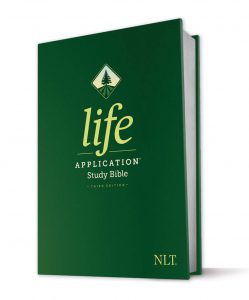 Many Bibles include reading plans to help you engage with God's story. Some, like the Life Application Study Bible, have a 365-day reading plan checklist in the back. Filament Bibles give you access to a variety of Bible reading plans through the Filament Bible app. Here are a few more Bibles with some great reading plans: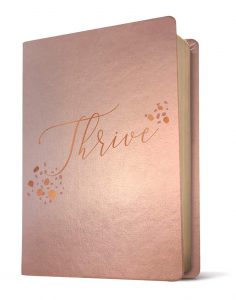 The THRIVE Devotional Bible for Women is a full NLT Bible that includes 365 devotional readings. Devotionals are interspersed throughout the Bible and contain a key Scripture, a love letter from God, a reflection from beloved author Sheri Rose Shepherd, a treasure of truth, and a special prayer for the reader. Look inside this Bible here!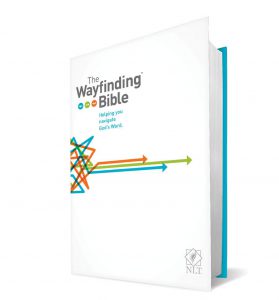 The Wayfinding Bible gives you lots of reading plan options. With an innovative, full-color visual guide at the top of each reading, The Wayfinding Bible provides you with three paths through God's Word. Following the Fly-Over Route, you'll cover the most important events in the Bible in just 40 readings, giving you a fresh overview of how these events tell the story of God's redemption. Following the Direct Route's 200 readings, you'll gain a better understanding of how God's story develops through history. Following the Scenic Route, you'll explore new territory while discovering a richness and depth in God's Word that you haven't seen before. All without the discouragement of getting bogged down in any single book. And there are even more reading plans. Ready to learn more?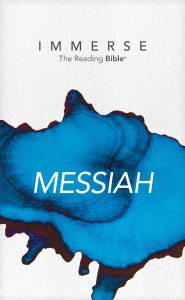 Immerse: The Reading Bible splits the Bible into six volumes and is specially crafted for a distraction-free reading experience, helping you dive in and get immersed in Scripture. Chapter numbers, verse numbers, and all other modern additives have been removed. Each volume includes readings plans so you can read through an individual volume in 8 or 16 weeks. Created to be read in community, it's a great way to read the Bible with others, like your church, Bible study, book club, and friends. Learn more here.
The Daily Walk Bible offers a simple daily reading plan to see how the Bible fits together. Each day's reading includes an overview to give you a bird's-eye view of the day's reading, several chapters from the Bible, an interesting fact from the day's reading, and a short devotional to help you reflect on and apply a specific insight from the day's reading. Every seventh day offers a pause on the journey as you are invited to Look Back over the readings from the previous week, Look Up to God, and Look Ahead to the reading to come. Learn more here.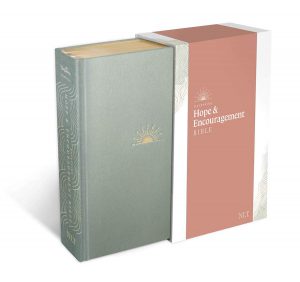 The DaySpring Hope & Encouragement Bible is a beautiful wide-margin Bible that takes you deeper into God's Word using twelve indisputable truths about who you are in Christ such as you are known, you are blessed, and you have a reason for hope that highlight God's promises and devotion to his children. Devotionals and reflections connected to these truth are scattered throughout the Bible, and each truth has a unique logo to help you visually connect the dots. Look inside this Bible here.
How will you connect with God's Word in 2022?