Why Does Don Bentley Love The Libyan Diversion? Because It Does What All Great Thrillers Must
Why Does Don Bentley Love The Libyan Diversion? Because It Does What All Great Thrillers Must

Behind the Scenes with Joel
There is a certain skill that every good author of action-packed adventures must have. It is essential for keeping readers interested, on the edge of their seats, excited to see what happens next.
A thriller writer must know how to do the twist.
I'm sure some of you are wondering, "Joel, what does Chubby Checker have to do with penning a page-turning story?" Absolutely nothing. And that's a good thing for me. If I were to break into dance, my sons would disown me, and even my amazing wife, who supports me in all I do, would likely shake her head and heave a heavy sigh.
No, the twist I'm talking about is that unexpected turn in the story. It's that moment when the reader must put the book down because they can't believe what they just read. "Seriously, Joel, you really just took Marcus Ryker there?"
True, some stories can be predictable and still be enjoyable. Creed III, the latest in the Rocky saga, is 100 percent exactly what you would expect. It follows the formula to a tee. Almost every movie in the franchise has the initial boxing match where the bad guy fights the good guy, and the good guy gets clobbered. So Rocky Balboa or Adonis Creed is forced to get into the ring to bring the bad guy down. The final fight is a true battle that goes late into the rounds before finally Rocky/Creed overcomes evil when the referee counts to ten. But that's what you go to a Rocky or Creed movie to see. Anything else would be a letdown. And for any fan of the movie series, Creed III is anything but a letdown.
For most writers, however, there absolutely must be those twists that shock the reader into turning page after page. That is why I am so excited for the release next month of my next Marcus Ryker novel, The Libyan Diversion. Right from the cover, when readers see that title, they know that a twist is coming. Surprise, deception, and intrigue are all elements of that wonderful word diversion. And that is exactly what you get in this story.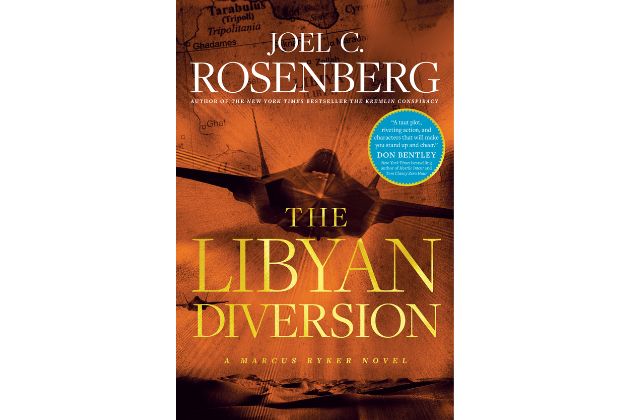 What happens when your hero comes under suspicion? What are the consequences when counterterrorism forces put all their eggs into one basket only to find out it's the wrong basket? Nothing good. That is, unless you're a fan of adrenaline-fueled, heart-pumping thrillers. In that case, it's all good. The Libyan Diversion takes Ryker into places he never thought he would go to fight battles he had never considered having to one day fight.
Don Bentley, the #1 New York Times bestselling thriller writer extraordinaire, who you will meet in my Thriller Spotlight interview, says, "The Libyan Diversion grabs you by the throat and refuses to let go. With a taut plot, riveting action, and characters that will make you stand up and cheer, Joel C. Rosenberg delivers a thriller as timely as it is chilling. Fan favorite Marcus Ryker is back and better than ever."
Thanks, Don—that's a huge compliment coming from a master of the genre.
Preorder your copy of The Libyan Diversion today to ensure you get it as soon as possible once it's released May 16. I promise you a story so exciting that you'll want to get up and dance. Who knows? Maybe you'll even do the Twist.