February 20, 2017
How the NTV Bible Is Transforming Latin America
How the NTV Bible Is Transforming Latin America
God is working mightily in Latin America through the efforts of Tyndale Español. Spanish is now the second most spoken language in the world and as Christianity grows in Latin America, Tyndale Español is eager to minister to the spiritual needs in Spanish-speaking countries.
Tyndale Español started in 2005 with two Spanish titles (ADN de las relaciones (DNA of Relationships) and El surgimiento (The Rising)).
Today, Tyndale Español has close to 200 titles in print and distributes products in 21 Spanish-speaking countries.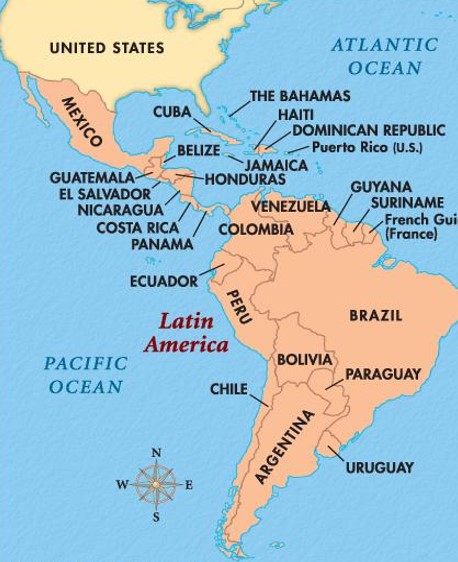 Tyndale Espanol's most significant project has been the La Biblia Nueva Traducción Viviente (NTV). After ten years of preparation, the NTV Bible launched in 2010. Since then, the NTV has sold over 3.5 million copies and has positioned itself as the #3 Best-selling product for Tyndale and the #2 Bible in the Evangelical Spanish Market.
"There is no doubt in my mind that God is blessing the NTV the same way he has continuously blessed the NLT," says Claudia Gaviria, Marketing Manager for Tyndale Español. "As you can see, the potential for the NTV and the products is very significant. Please help us pray for the Kingdom impact this translation is having in the Spanish-speaking world."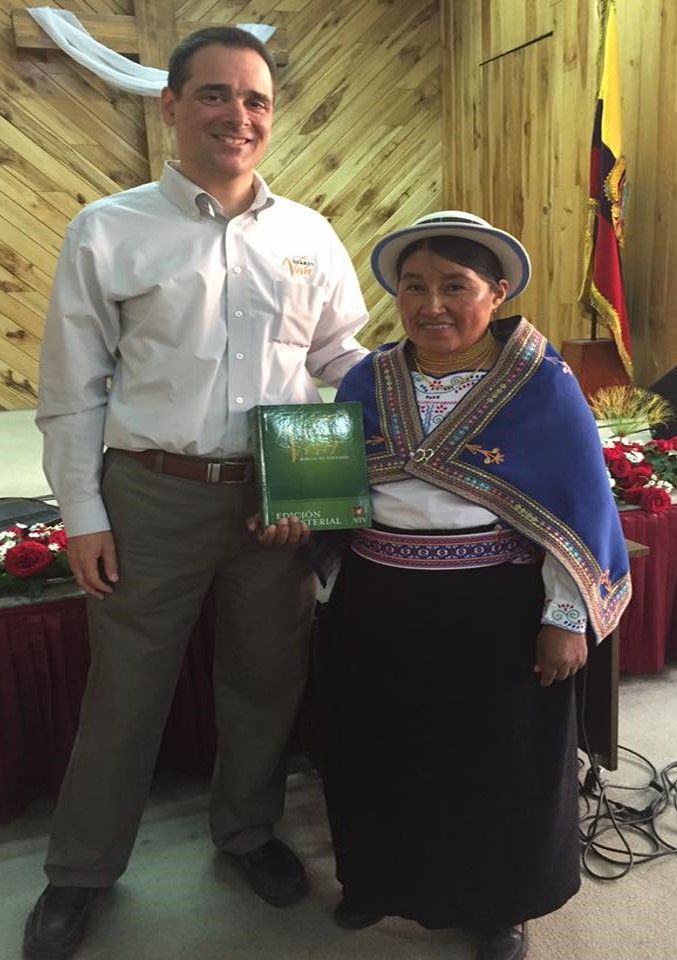 Tyndale's International Sales Manager Kevin Clarke stands with a Christian leader from a native community near Quito, Ecuador. She is holding the NTV LASB Bible she obtained after attending one of Tyndale's NTV LASB Seminars. Leaders like her travel great distances and face many obstacles to attend a training seminar where they can learn how to use this valuable resource provided at an affordable cost.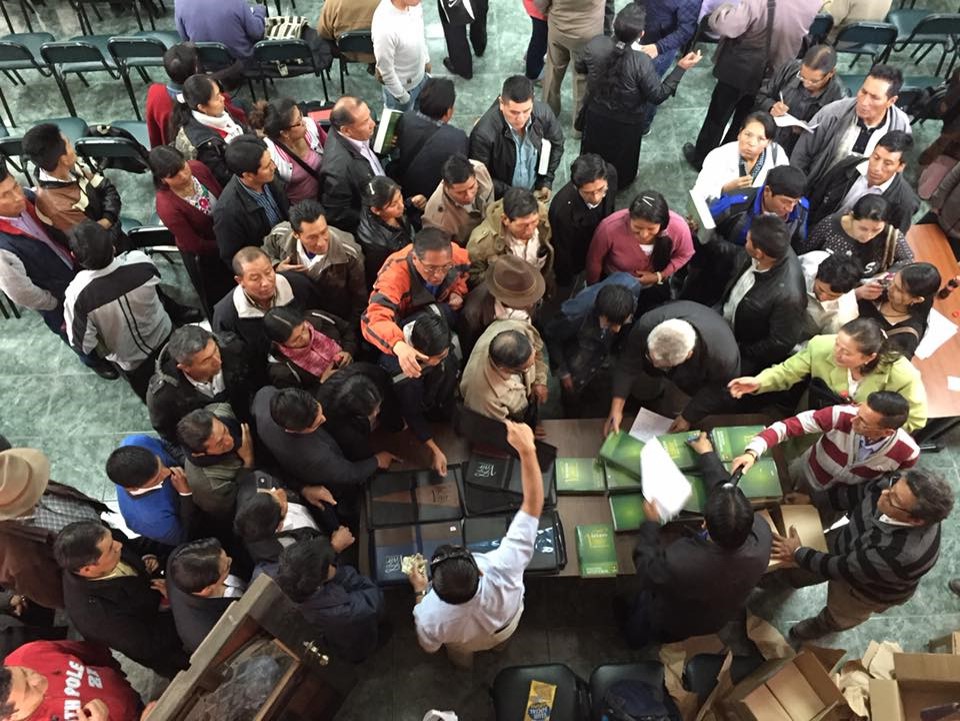 Tyndale Español exhibits at conferences for Christian leaders and pastors in Latin America. "The joy and the gratitude that Christian leaders and pastors express whenever they attend seminar is beyond words. There's never a complaint, never a regret, only joy that pours from their hearts." Claudia Gaviria