September 18, 2017
Count on the Shepherd
Count on the Shepherd
Worry does not empty tomorrow of its sorrows; it empties today of its strength. Corrie ten Boom
My (Christin's) best friend teases me about being a princess—not the spunky, cute, Disney kind with an Academy Award–winning theme song, a cadre of charming forest friends, and a handsome prince—but the kind who lies on top of eighteen mattresses and loses sleep over a tiny green pea.
Sadly, it's true.
I've always envied people who can fall asleep at the drop of a hat. Midsentence even. People like my friend Cinderella (not her real name), who was so tired one day after work that she flopped on the bed for a minute at 5:30 p.m. and woke up at 7:30 the next morning!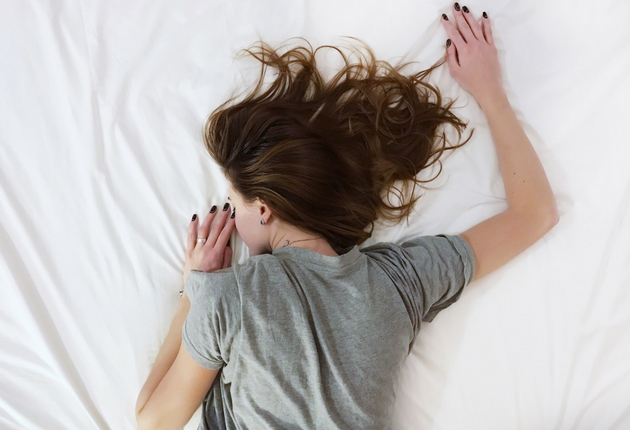 Not me. I toss and turn, toss and turn, and turn and toss. I just can't seem to shut my mind off. I hear every tiny noise and notice changes in light, even with my eyes closed.
At the best of times, it's incredibly annoying to be generally happy with life and ready for rest and still have a hard time falling asleep.
At the worst of times, sleeplessness escalates to full-blown insomnia. My mind churns and churns and churns.
Since I can't fall asleep, and there's no one I want to chat with on Facebook, I do the next best thing: I worry.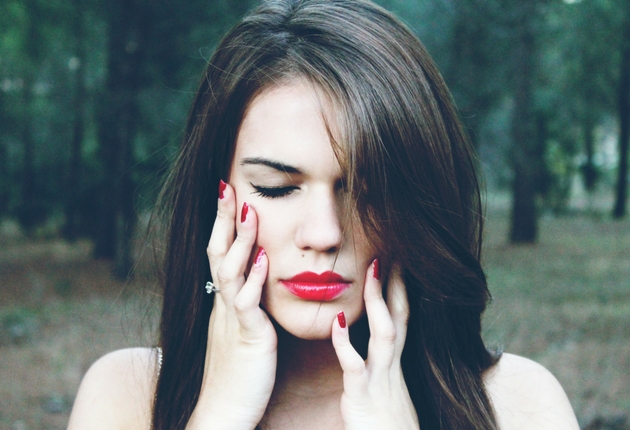 I worry about how much sleep I'm losing and how tired I'm going to be in the morning. I check my cell phone (I used to check my alarm), telling myself, If I fall asleep now, I could still get six hours . . . five hours . . . four hours . . . three full hours . . .
I worry about the piles of laundry in the living room and dishes in the sink. The food going bad in the fridge. The leaky roof. The funny sound the car's been making. The funny sound my bones have been making.
I worry about the piles of bills on my desk and the empty account at my bank.
I think of family members and friends who are in various crises and feel helpless that there doesn't seem to be anything I can do to solve their problems. If only I had money to give them, or a car, or a house, or energy. If only I could give their "ex" or their boss or their ungrateful teen a piece of my mind on their behalf. If only I could give their doctors wisdom, or better yet, heal them myself!
But I can't even fix myself!
That realization leads me to thoughts of what's wrong in my life.
I relive humiliating moments, mistakes I've made, and wounds I've suffered. You know—the "shoulda, coulda, woulda" stuff coupled with those "didn't want it, didn't deserve it, and didn't see it coming" moments.
I practice the clever and witty points I wish I could have made, the comments I tell myself I'll express next time. (Even though I won't. Not really. Oh, but I do sound articulate and convincing in my mind.)
I ruminate on my to-do list, trying to figure out how I can possibly do it all. I feel guilty about what I didn't do the day before and promise myself I'll catch up tomorrow. (Then I feel guilty for lying to myself, because I know myself too well.)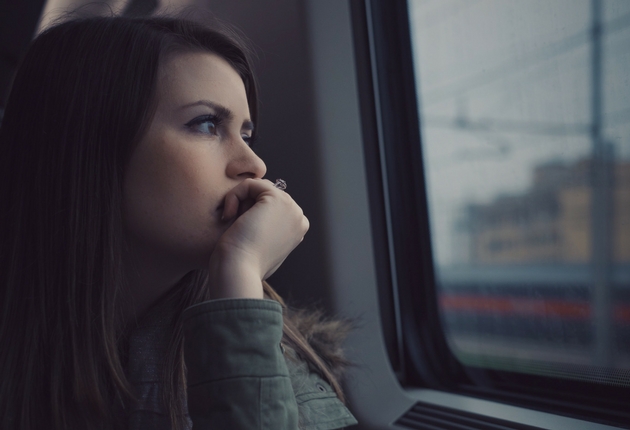 The to-do list is filled with unpleasant stuff: sorting out that insurance mess, answering one hundred e-mails, making decisions about this, finding a solution for that. It's overwhelming.
Even when I do finally fall asleep, it's a restless sleep.
All it takes is a cricket sneezing half a mile away, and I'm back to tossing and turning again (and fantasizing about hunting down the poor critter to gag him!). All too soon morning comes, and I can't face it. I just want to stay in bed and pull the covers over my head.
Count on the Shepherd
That's the scenario, unless I make a conscious decision to turn off the noise in my head and turn on the blinding light instead.
Literally. (Ow!)
I turn on my bedside table lamp and reach for my Bible and my prayer journal. Sometimes I play praise and worship music or an audio recording of Scripture or Scripture-based prayers.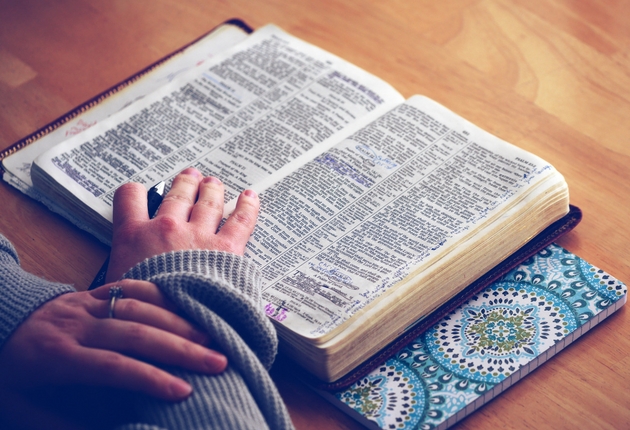 On my bed I remember you; I think of you through the watches of the night. Because you are my help, I sing in the shadow of your wings. Psalm 63:6-7
Do not worry about tomorrow, for tomorrow will worry about itself. Each day has enough trouble of its own. Matthew 6:34
I've never fallen asleep counting sheep, but I've often found great comfort and peace talking to the Shepherd.
And it's amazing how quickly sleep comes when you try to spend an hour in prayer!
I will lie down and sleep in peace, for you alone, O Lord, make me dwell in safety. Psalm 4:8
Now I lay me down to fret, to toss and turn—did I forget that God is here right by my side?
No need to worry. No need to hide.
*****
This article is from Can I Just Hide in Bed 'til Jesus Comes Back? Facing Life with Courage, Not Comforters by Martha Bolton and Christin Ditchfield.