The Difference between Writing Fiction and "Fake News"
The Difference between Writing Fiction and "Fake News"
The Writer's Corner
As we took our seats, the Jordanian monarch, King Abdullah II, said with a slight British accent, "You know, Joel, I was thinking about where it might be fun to meet you for the first time. A number of places came to mind, but given that you did destroy this palace [in your novel], I thought maybe I should bring you here to see this building that we consider quite special."
I reddened.
"Thank you, Your Majesty—yes, this is a gorgeous palace. And obviously I hope you understand that I don't want anyone to attack or destroy it. I was not predicting it would happen or encouraging it. I was simply trying to show a worst-case scenario. And—"
The king laughed. Yes, he understood, he assured me. Otherwise, I would not be there. He then said that he couldn't help but notice that I had made him a named character in the book.
"But I also see that you have fictional names for all my advisors and staff," he said. "Still, I can see who's who. So I've bought quite a few copies of your book and given them to folks on my staff. I point to where they are in the book—the character that correlates to them—and say, 'Here, that's you. You don't make it through the terrorist attack.'"
My wife, Lynn, and I laughed, and I began to relax. What followed was a ninety-minute conversation about novel writing, life inside Jordan, the economic and geopolitical challenges facing the kingdom, Jordan's relationship with the U.S. and with Israel, and more. We even talked about the king's hopes of drawing more Hollywood filmmakers to produce their movies in Jordan.[1]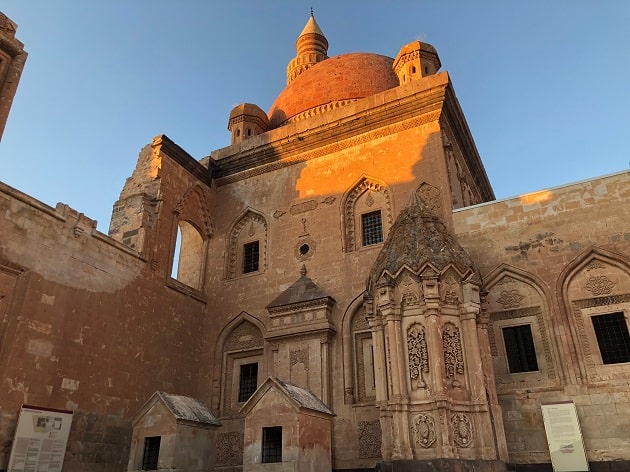 For years, I've joked with my journalist friends, "Hey, there's nothing wrong with writing 'fake news,' but there's a name for it: fiction. And there's a job for it: novelist!" A novelist is free to create details and quotes and context out of whole cloth. That's the whole point of writing fiction. Indeed, I love being a novelist because I love being able to honestly tell my readers that "I make things up for a living" in my political thrillers.
When it comes to writing fake news, on the other hand, there is, of course, most certainly something ethically and morally wrong. The mission of a journalist is to accurately, honestly, fairly report on an event or a trend, regardless of his or her own point of view, personal beliefs, and individual biases. A journalist should never make up quotes or details, or purposefully tell untruths or half-truths, or fail to provide vital context so readers can understand the truth.
Not many authors try to write both fiction and nonfiction, but between my novels and my nonfiction books—as well as my two news and analysis websites (All Israel News and All Arab News)—I love working on both sides of the street, as it were. The two different mediums engage two very different parts of my brain, and I love the enormous challenges that both bring and the immense creativity both require.
My fourth Marcus Ryker novel, The Beirut Protocol, was published in March. I assure you: it is pure fiction. Yes, I worked hard to make the book feel as realistic as possible. I spoke with American and Israeli special forces operatives, intelligence officials, and experts on Hezbollah to get the intense and terrifying details of Marcus's capture on the Israeli-Lebanese border right. And I loved writing this book. I won't kid you: it's fun to make things up. It's liberating to be able to craft a narrative that isn't true and I pray will never come true.
Immediately after turning in The Beirut Protocol to my editor, however, I embarked on writing the first nonfiction book I've written in nearly a decade. It's called Enemies and Allies: An Unforgettable Journey inside the Fast-Moving & Immensely Turbulent Modern Middle East and it releases on September 7. As the name suggests, it is a high-speed thriller, but in this case, it's all true. Every quote. Every detail. Every fact. I worked hard to make it accurate, and my publishing team fact-checked me every step of the way. What's more, there are dozens of pages of endnotes so readers can see where I got my information and fact-check it themselves.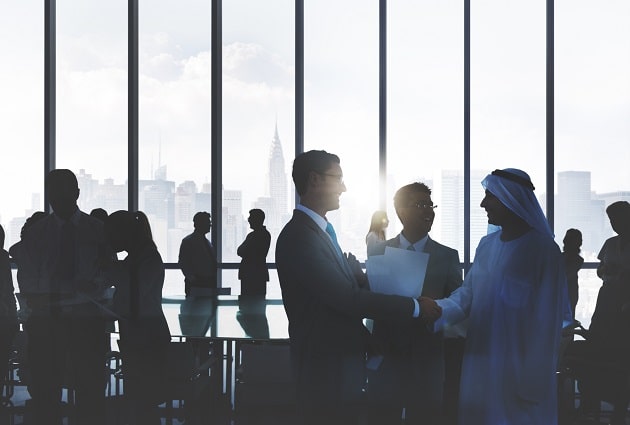 I have been incredibly fortunate to have a front-row seat to some dramatic changes underway in the Epicenter, like the signing of historic peace and normalization agreements between Israel and four Arab countries. And what makes Enemies and Allies unique is that I take you inside the Oval Office and inside the palaces throughout the Middle East to meet presidents and prime ministers, kings and crown princes, spy chiefs and religious leaders, just as I have had the chance to do.
Enemies and Allies is filled with real-life story after story specifically designed to satisfy the most passionate of fiction enthusiasts. I share details of my conversations with the most complex, consequential—and controversial—leaders in or affecting the Middle East, including Israeli prime minister Benjamin Netanyahu, Egyptian president Abdel Fattah el-Sisi, Saudi Arabia's Crown Prince Mohammed bin Salman (MBS), Jordan's King Abdullah II, the leaders of the United Arab Emirates and Bahrain, President Donald Trump, Vice President Mike Pence, Secretary of State Mike Pompeo, and many others. I certainly offer my perspective on the major events and trend lines in the region and how they will likely affect your life and mine, but I make it a point to let you effectively listen in on these conversations for yourself so you can draw your own conclusions.
Whether writing fiction or nonfiction, I am a storyteller. I want to take my readers on an unforgettable journey into places they will likely never get to go on their own. This is my joy and my passion. And that is why I am so excited for readers to get this new book, Enemies and Allies. While fiction and nonfiction may be inherently dissimilar, they don't need to be polar opposites. My hope, then, is that if you loved The Beirut Protocol, you'll find Enemies and Allies a fascinating, nonstop thrill ride as well.
—Joel C. Rosenberg
[1] Joel C. Rosenberg, Enemies and Allies: An Unforgettable Journey inside the Fast-Moving & Immensely Turbulent Modern Middle East (Carol Stream: Tyndale House Publishers, 2021), 49-50.