The Coming Apostasy Exposes Alarming Trends among Today's Church Leaders
The Coming Apostasy Exposes Alarming Trends among Today's Church Leaders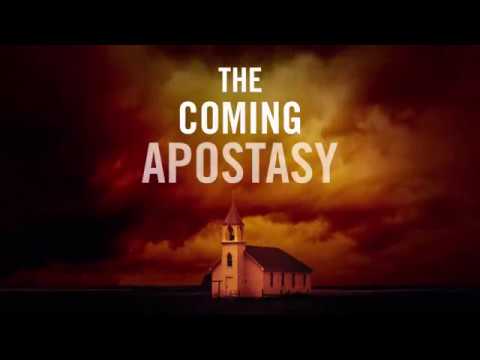 The following passage is an excerpt from The Coming Apostasy by Mark Hitchcock and Jeff Kinley. Read the entire first chapter HERE. 
The unfortunate reality today is that the world and the church are often indistinguishable. As worldly philosophies and values infiltrate the body of Christ, moral values adjust and new theologies emerge.
This creates a fatal breach, allowing other compromising half-truths… And why would this be such a major concern? Why is it such a big deal?
Few things made Paul's blood boil more than false teachers deceiving and misleading God's people. More about this later. The principle we draw from Jesus' prayer is that we are purified and protected by engaging, believing, and living out God's truth.
Put simply, when we think biblically, we are less likely to drift aimlessly. But failing to seal our minds from unbiblical thinking, beliefs, and doctrine causes us to sail perilously close to catastrophe.
By adjusting Scripture to fit our own thinking (instead of vice versa), we stray from God's heart and mind. And we miss His best for us.
We've written this book for several important reasons:
1. To help you understand what apostasy is
2. To help you understand that it's surging all around us and is a serious sign of the end times
3. To guard you from spiritual shipwreck and the danger of sinking
4. To help you understand the truth so that you stay on course as you await Christ's return
Many people today pray for a great revival, and though it may happen, no such revival is prophesied. On the contrary, according to Scripture, a great apostasy is coming.
But how close are we?
Learn more about The Coming Apostasy HERE.