Ring in the New Year with a New Family Devotional
Ring in the New Year with a New Family Devotional
My dad is the oldest of four brothers, and two of them, along with my grandparents, live in the same town as us. This has meant I've had the privilege of growing up living near a lot of extended family members—twenty-one, to be exact! This blessing manifests itself in a variety of ways—bleachers packed with family supporting each other at sporting events, the fun of shared birthday parties (August and September birthdays are where it's at), and a closeness to each other that extended families of our size rarely get to experience these days.
As the oldest grandchild on this side of the family, I've had the unique opportunity of watching my younger cousins grow up. For example, throughout the years, I've babysat for my cousins while my aunt and uncle attended parent-teacher conferences, went to church small group, or got together with friends. Most times, these babysitting ventures involved a bedtime routine. My aunt would always leave a note to remind us of each step in the process—use the bathroom, brush teeth, change into pj's, read books together, turn the sound machine on, turn the lights out.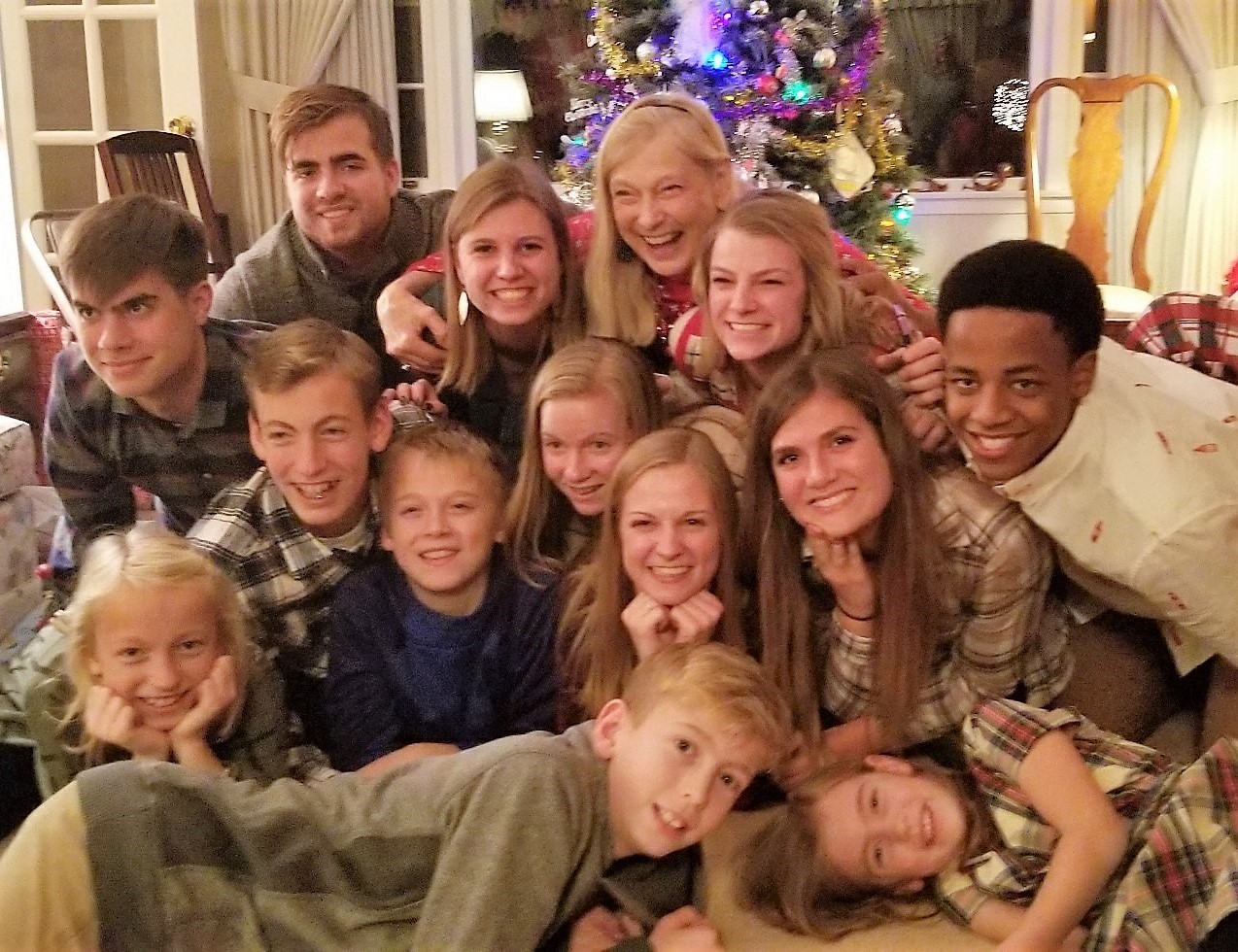 It's the "read books together" part of my cousins' bedtime routine that was by far my favorite part of each evening we spent together. After a crazy, fun few hours of eating and playing, the five of us would sit down in the boys' room, wrapping up our reading time by going through a devotional. The devotional usually had a Bible verse, a short story of application, and a prayer for each day of the year. It was so special to join my cousins in their consistent family practice of reading God's Word and praying together each evening. In their habit of doing a daily devotional, I see parallels to my relationships with my extended family members. Just as time spent together as an extended family has drawn us into deeper, stronger relationships with one another, time spent in God's Word has drawn my cousins and their parents into a deeper knowledge of God and his love for them. This type of closeness comes more naturally with consistent time spent reading God's Word, a practice that their family finds comes more easily with the help of a One Year devotional.
Each One Year devotional caters to individuals of different ages, needs, or interests. While these are an excellent guide for independent study, families might be looking for a One Year that can bring them closer together while also encouraging spiritual growth in their kids from toddler to teenager. One of my favorite One Year devotionals that fits this bill is The One Year Classic Family Devotions. This devotional provides a full year of devotions and activities designed to strengthen family time and deepen spiritual awareness of family members of all ages. It also includes an activity page for every week as an additional source of ideas for families to use in their time together!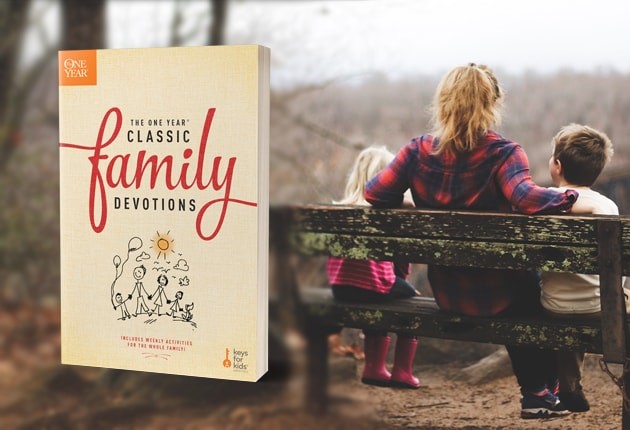 A new year is always the perfect time for beginnings. As you and your family start developing new habits and routines in 2019, why not try to find a simple way of spending daily time in God's Word together? A One Year Devotional may be the place you choose to start, but developing this habit might also look different for your family—it could mean reading a chapter straight out of the Bible each evening, or taking turns praying for each other while eating breakfast each morning. However you choose to approach it, moments of reading Scripture and praying together can be building blocks that form a solid foundation for each member of your family as they grow in their relationship with God. My prayer for you and yours in 2019 is that you would grow closer to God each day, and that each member of your family would personally recognize Jesus Christ as their Lord and Savior in this new year.
"All glory to God, who is able, through his mighty power at work within us, to accomplish infinitely more than we might ask or think. Glory to him in the church and in Christ Jesus through all generations forever and ever! Amen." –Ephesians 3:20-21, NLT
---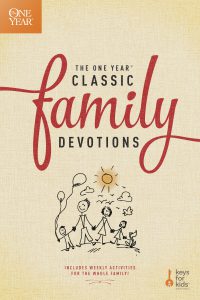 Many parents are searching for ways to bond as a family while encouraging spiritual growth in their kids. 
The One Year Classic Family Devotions
 provides a full year of devotions and activities designed to strengthen family time and deepen spiritual awareness. Each devotion includes a story about children and other family members, fostering personal connection with the content. Lessons come from the child's perspective at times and from the parents at other times. An activity page is included every seven days as an additional source of ideas for families to use in their time together.