March 9, 2017
Now Available On-Demand: Under Our Skin Forum
Now Available On-Demand: Under Our Skin Forum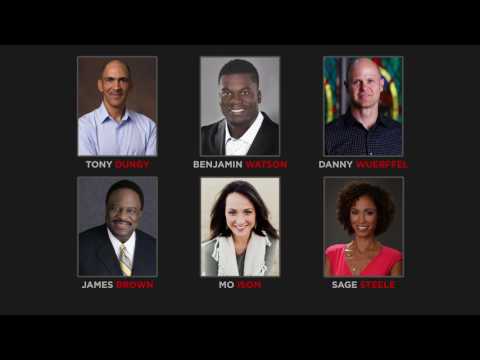 On February 16, approximately 500 people attended the Tyndale-sponsored Under Our Skin Forum on Race and Faith at The Crossing Church in Tampa and more than 30 groups from 15 different states participated via live streaming.
In addition, CBN's "700 Club" sent a crew to cover the event, the local Salem radio station did a live remote, and the Tampa Times, among media outlets, reported on the forum.
As follow-up to Benjamin Watson's Tyndale book examining the role of faith in healing the racial divide, the forum continued the conversation with thought leaders from various walks of life, but especially from the world of sports.
The forum recording is now available on-demand for the following prices:
Livestream Feed for individuals: $9.99
Livestream Feed for groups of 20+: $149.99 
You may purchase the livestream HERE and learn more at underourskinforum.com.