February 12, 2018
Last Volume of Immerse: The Reading Bible Is Now Available
Last Volume of Immerse: The Reading Bible Is Now Available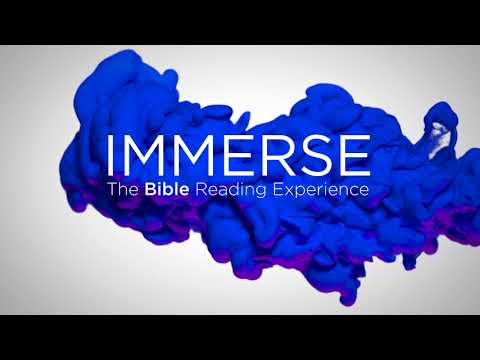 Along with our partners at the Institute for Bible Reading we are celebrating the completion of Immerse: The Reading Bible, a project we've been working on for the past eighteen months. Immerse: Prophets rounds out the six-volume set.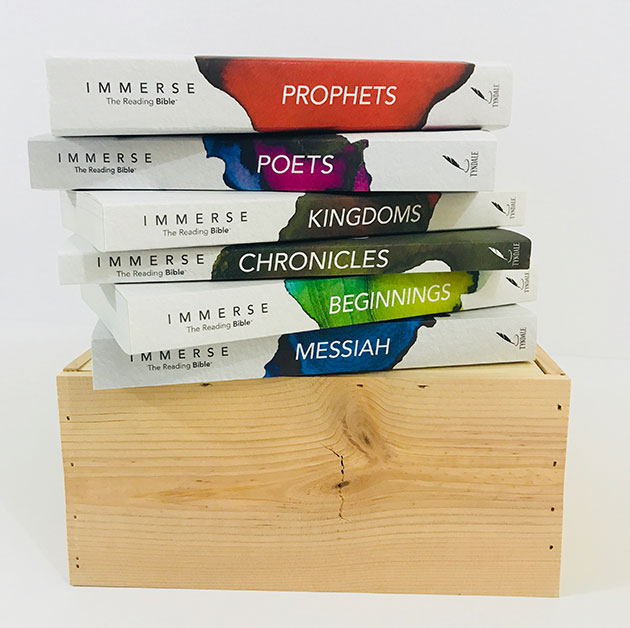 Immerse: The Reading Bible contains several new innovations:
· Scientific research was used to determine the length of the reading line, number of characters, margin size, and font size to find the optimal balance for the most comfortable reading experience

· A fresh book order in the prophets and in the New Testament letters and four Gospel groups

· Custom watercolor cover artwork commissioned specifically for Immerse

· Brand-new sections in the back of each volume explaining how each type of biblical literature works and how the smaller stories of the Bible work together to create the grand narrative
The first two volumes—Messiah and Beginnings—have already found significant traction within churches across North America as part of the Immerse: The Bible Reading Experience church campaign.
"Immerse is spreading organically from church to church as early adopters tell stories about positive experiences reading Immerse: Messiah," said Doug Knox, Sr. Vice President and Group Publisher at Tyndale.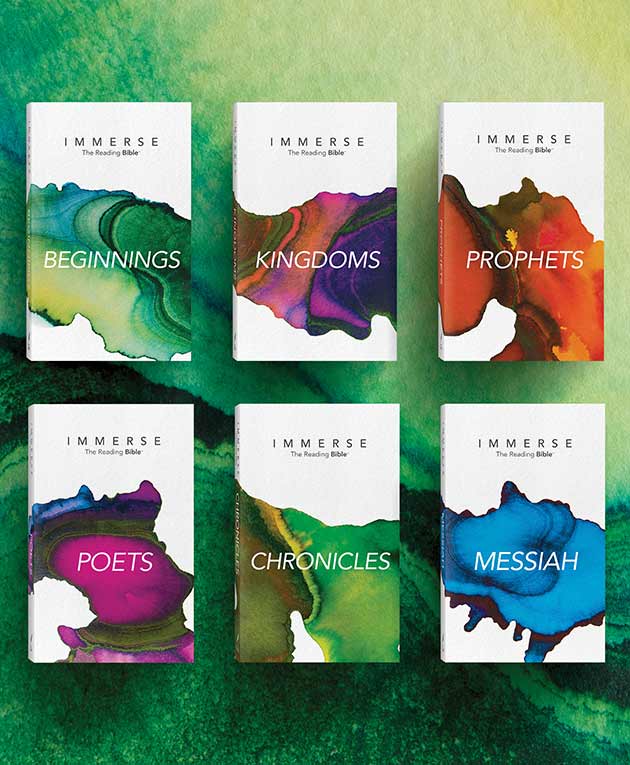 Using the six-volume set, churches are invited to read through the entire Bible together over the course of three years, given they read through one volume each spring and fall. Many pastors don't want to wait that long. "Immerse recommends a cycle of two modules a year, but we had people asking, 'What's next?'" pastor Chris Morrison said. "So, we started Beginnings right away. I can't believe it, but we just finished reading Leviticus. And we've had great discussions!"
The Spanish edition of Immerse, Inmersión: La Biblia de lectura, is close behind the English version. Four of the six volumes have been printed, with the last two scheduled for completion later this year. All of the church campaign materials have been translated as well.
"IFBR and Tyndale are delighted to witness the seeds of a global Bible reading movement taking root," says Knox, "We expect to see a thousand more churches enroll over the next twelve months."