May 22, 2018
I Should Have Been a Nervous Wreck, but I Trust in a God Who Can Do All Things
I Should Have Been a Nervous Wreck, but I Trust in a God Who Can Do All Things
Before and After
Ever since the Super Bowl, people have been asking me what the difference was between the end of the regular season and the playoffs. And they're right. If you look at the statistics, there is a drastic disparity in my performance.
| | | | | | | | | | |
| --- | --- | --- | --- | --- | --- | --- | --- | --- | --- |
| Date | Team | Result | Comp | Att | Yards | TD | Int | QBR | Sacks |
| 12/17 | NYG | W, 32-29 | 24 | 38 | 237 | 4 | 0 | 115.8 | 1 |
| 12/25 | OAK | W, 19-10 | 19 | 38 | 163 | 1 | 1 | 59.4 | 2 |
| 12/31 | DAL | L, 0-6 | 4 | 11 | 39 | 0 | 1 | 9.3 | 0 |
| 1/13 | ATL | W, 15-10 | 23 | 30 | 246 | 0 | 0 | 100.1 | 1 |
Even my teammates were shocked. In fact, at one point during the Minnesota game, Coach Reich told me, "You made Nate Sudfeld's jaw drop on the sideline." Another time, Carson teasingly asked, "Who are you?"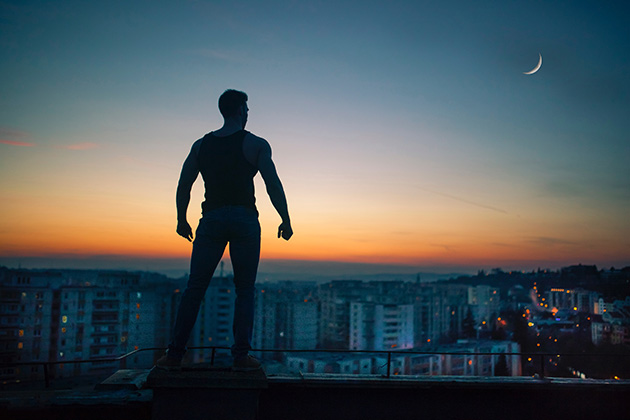 It was a great feeling to have my teammates finally see the player I always knew that I was. That player may have been trapped deep inside for several years, but he was always there. I knew he was because he had shown up many times before. Somehow, though, that part of me got lost along the way.
Normally in sports, as an athlete gets comfortable in his role and surroundings, you see a gradual progression—like the growth chart line of a steady mutual fund slowly trending upward in a sound financial market. But for me, the line, thankfully, took a jagged spike upward once the playoffs started.
So why the drastic change in the playoffs? The biggest catalyst was not physical adjustments. It was mental and spiritual adjustments. It was a change in perspective. When I stepped onto the field, there was no fear of failure. I fully embraced that as the season progressed, which is something I couldn't always say in previous years.
After my one season in St. Louis, when I briefly stepped away from football, I saw that life would go on. The game didn't have power over me anymore. I stopped playing so burdened, so tightly wound.
Still, there were challenges. I had to adapt very quickly and endure some hard knocks during my first three starts of 2017, especially the Oakland and Dallas games. I had to think through the offense too much because it wasn't really designed around me, and you can see that reflected in my play during those games.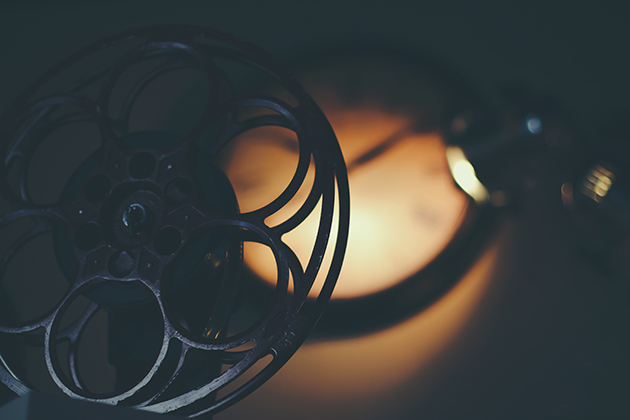 But at that point in my career, God had taught me so much about handling struggles and overcoming adversity. My relationship with Christ, my wife, my family, and the arrival of Lily—all these things allowed me to handle crises and criticisms better than I had before, and that mental and spiritual maturation improved my physical play. Then, once we installed an offensive game plan tailored to my strengths, I began to thrive.
Of course, I give our coaching staff a huge amount of credit. They were amazing. I've played for coaches who have said, "This is our system. You're going to run it the way we design it," and that's not fun at all. Nobody is going to do well in that setup.
The 2017 Eagles coaching staff, however, was the polar opposite. Many of our coaches were ex-quarterbacks themselves, such as Doug Pederson, Frank Reich and John DeFilippo. They excel at game-planning, teaching, and attention to details. But they're also good with people. They eliminated their pride and realized that when a quarterback is more comfortable, he's probably going to play at a higher level. So they worked hard to mold the offense around the guy running it. Instead of saying, "Here's what we want you to do," they asked, "What do you like? What are some of your favorite plays? How can we make you feel more comfortable?" When I told them, they adjusted the game plan accordingly. That open-minded attitude allowed our offense to grow.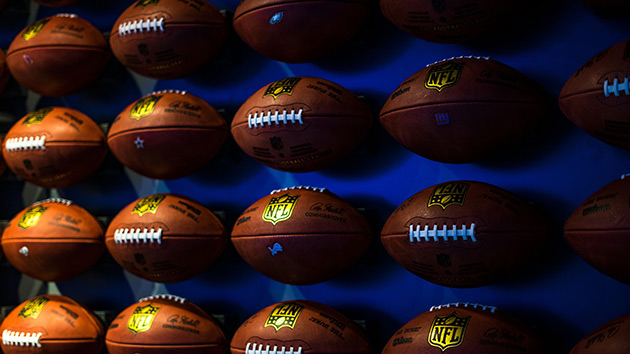 What you saw during the 2017 playoffs was the result of an intelligent, humble coaching staff working hard with me to increase my comfort level. Any team needs to have a baseline offensive system, but then you've got to build around the athletes you have, and that's what our coaches did. They were the best I've ever been around, and it showed.
Another factor for me was getting reps with the starting offense. Since I had been injured in the preseason and then ran the scout team when Carson was healthy, I hadn't had a chance to work out with the starters at all. The more I got comfortable with my teammates and built those relationships on and off the field, the more success we enjoyed.
The playoff bye week helped, too. Revisiting the success I had in 2013-14 in the video room allowed me to take a huge leap forward. Once everything meshed, I started playing at a much higher level. I started completing passes that I wasn't completing before. I was threading the ball into extremely tight windows accurately because subconsciously, I was just reacting at a high speed. Before, when I was thinking about fundamentals and mechanics, and it slowed me down. But when I remembered that I already had the talent and ability to make the throws, it freed my mind to trust my instincts and go do it.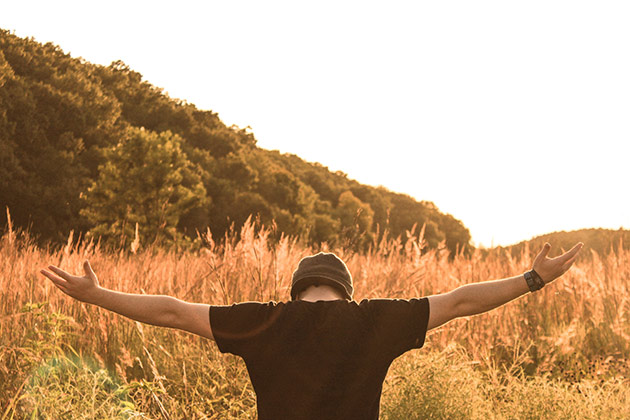 After my success in Chip Kelly's offense and struggles in St. Louis, I think some people believed my success was only due to Chip's system and that it had nothing to do with me as a player or the guys surrounding me. Even now, people have said, "Well, the Eagles' coaching staff minimized Nick's weaknesses and created a game plan so he could thrive under any circumstance."
Exactly. Isn't that a coach's job?
It's funny how the media tries to put a negative spin on things, just to create a story. That's where knowing your identity apart from your athletic status is so important. Otherwise, that negativity can start to affect you.
But now? People can say what they want. This game does not have a hold on me, and neither do outside opinions. Everyone knows what my teammates and I have been able to accomplish, and no one can ever take that away.
Another huge key to my 2017 postseason success was prayer. I have prayed before, during and after every game I have ever played. I wasn't requesting victory. That would be a selfish request. All I prayed for was God's grace to cast out fear and play with boldness.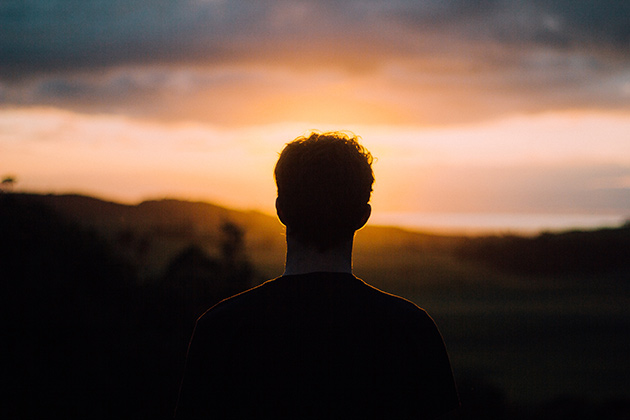 How does that help? Well, there's just something about gratitude that changes your heart. It slows you down. It takes your mind off yourself and your selfish desires and trains them on God and his grace.
I specifically remember a pass to Nelson Agholor in the Super Bowl. It was a difficult throw down the right sideline in double-coverage during the third quarter, but it ended up being a 24-yard gain. It was probably one of the toughest throws of the game, but everything about it felt so smooth, so simple. My heart rate was slow, my mind was calm, and everything felt simple. I felt very peaceful. My skill level didn't suddenly increase. God had answered my prayer and completely cast fear aside.
It's ironic, really. I was more relaxed during the Super Bowl than I've ever been. Humanly speaking, I should have been a nervous wreck. But I believe in a God who can do all things.
I believe God answered my prayer. I played confidently that game. My mind was relaxed. I felt no fear or doubt, and I didn't see any from my team, either. That's all I wanted.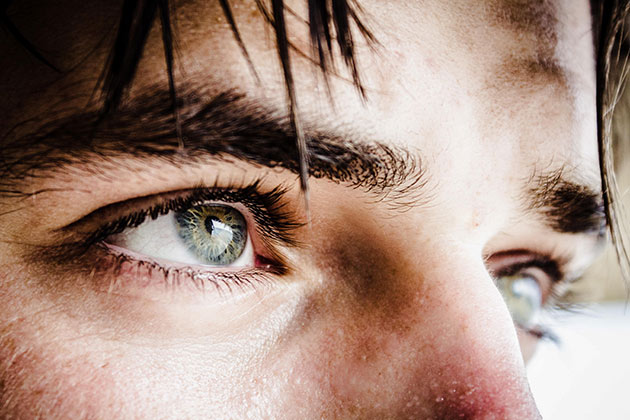 Do I experience that every time I play? No. God isn't a lucky charm. Just like anybody else, I have bad games, and my team loses. Fear and anxiety still attack me. That's where continual prayer and trust in the Lord comes in. I simply pray that God's will be done—win or lose.
And even when we lose, we can still learn from it. There are powerful lessons in defeat—sometimes even more powerful than those that come with winning. After the Super Bowl, Tom Brady said the loss was one of the greatest teaching moments he could ever have as a father. His kids weren't used to their dad losing, but he was able to redeem that moment and teach them valuable life lessons along the way. After all, none of us win all the time—not in sports, or life, and I really respected his approach. Yes, football is a game. But it's not all about winning. Trials can be used for
And that's a big part of my story. It's a big part of yours as well.
---
From Believe It: My Journey of Success, Failure, and Overcoming the Odds by Nick Foles and Joshua Cooley