March 10, 2017
This Man Found Grace Behind Bars
This Man Found Grace Behind Bars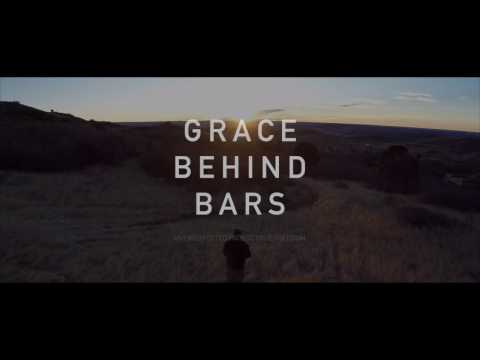 Grace Behind Bars shares the true and dramatic account of how Bo Mitchell, businessman and chaplain for the Denver Nuggets, inexplicably ended up in federal prison only to find God's true freedom behind bars.
Ironically, it's in a six-by-nine-foot cell that God begins to free this driven Christian leader from his prison of performance and success. In the end, Bo realizes that God's love is a gift, not something he must earn.
The following passage is an excerpt from the book.
My best Easter EVER was today here in prison.
It came the morning Julie from the Cold Room left me a message: was to be at her office by noon. She didn't say why.
I panicked, convinced that something had gone wrong. Maybe an inmate had accused me of breaking a rule. Maybe the government had found something else to charge me with. Maybe some guards had figured out a way to get back at me for my remarks to the federal judges.
I sat down with pen and paper and made a list of 16 things I thought Julie might want to see me about. I prayed that God would calm my spirit.
When I stepped into her office, Mr. Swanson was there. That didn't make me less nervous.
"We're familiar with your file," Julie told me. "We know you're an ordained minister."
She told me about an inmate named Peter. He was young, a Native American, a soft- spoken family man, and a drug offender.
Julie didn't know it, but I'd already met Peter— in the weight room, two months before. I'd asked him, "Why are you in here?"
"Drugs," he said.
"At least you're done with that terrible part of your life."
"No, I'm not done at all," he replied. "I'll still do drugs."
"Why?"
"It makes me feel great," he said.
"I've got something that will make you feel even better than that," I volunteered.
"What?"
"Jesus Christ."
That hadn't exactly piqued his interest. Still, when I'd asked him to do me a favor, he'd obliged. He was the guy who'd made me a beaded belt that included the phrase "Welcome to the Gray-Bar Hotel" in its design.
Now Julie was asking me to do Peter a favor. "Would you share Christ with him before you leave? Peter has AIDS, and he's dying."
I was stunned. After a pause I asked, "Do Peter's roommates know he has AIDS?"
"No."
I said, "I think maybe you should let them know, since we live in such close quarters."
They didn't promise anything, but asked me to let them know whether I'd talk to Peter.
Not knowing how to approach him, I thought about it for half a day. Finally I decided that asking where he was with Christ was the least I could do.
As I walked up to Peter, I felt God was again giving me the words to say.
"Peter," I began, "you and I share something in common."
"What's that?" he asked.
"I've been told I have a terminal illness," I replied.
His expression turned serious. "How long do you have to live?"
"They haven't been able to narrow it down. Something between five days and 50 years."
He smiled, a big smile. Then he paused.
"We're all dying, aren't we?" he asked.
"Yes, we are. And there are things we need to consider while we're still alive that will determine the direction we go after death."
I asked him whether he'd thought about Jesus Christ and who He claimed to be.
"No," he said.
So we talked it through: Here's the Good News, here's the choice you have to make. Yes to Christ, or no.
"Have you made that choice?" I asked.
"No," Peter said.
"Would you like to?"
"Yes."
And he prayed— right there, right then— as he chose to believe in Christ.
I was unable to track what happened to Peter— in terms of his health.
I believe I know, though, what ultimately happened to him. He met the Savior he'd received that day. I was grateful that God let me be part of it.
*****
Download the first chapter HERE.