October 17, 2016
Flash the Donkey Makes New Friends
Flash the Donkey Makes New Friends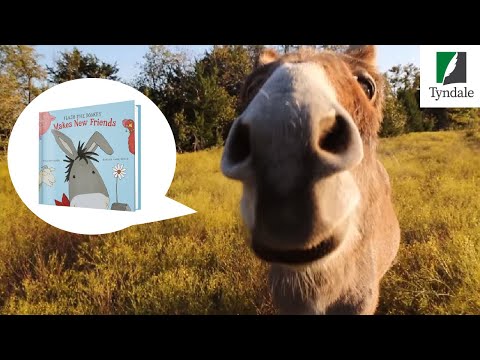 Hee-haw! A stray donkey with a penchant for inventions is taken in by a mismatched collection of barnyard friends. Flash the Donkey Makes New Friends is the heartwarming story of a not-so-ordinary donkey who needs a special place to belong.
Flash is the inquisitive type who loves to invent things and solve problems, but his curiosity sometimes gets him into trouble!
With the help of his new-found friends—Jed the Goat, Carson the Pig, and Ruby the Chicken—Flash manages to turn problems into adventures and learns valuable lessons along the way. Inspired by Rachel Anne Ridge's memoir Flash, named one of Publishers Weekly's Best Summer Books of 2015, kids will fall in love with this endearing donkey as they learn to appreciate the value of true friendship.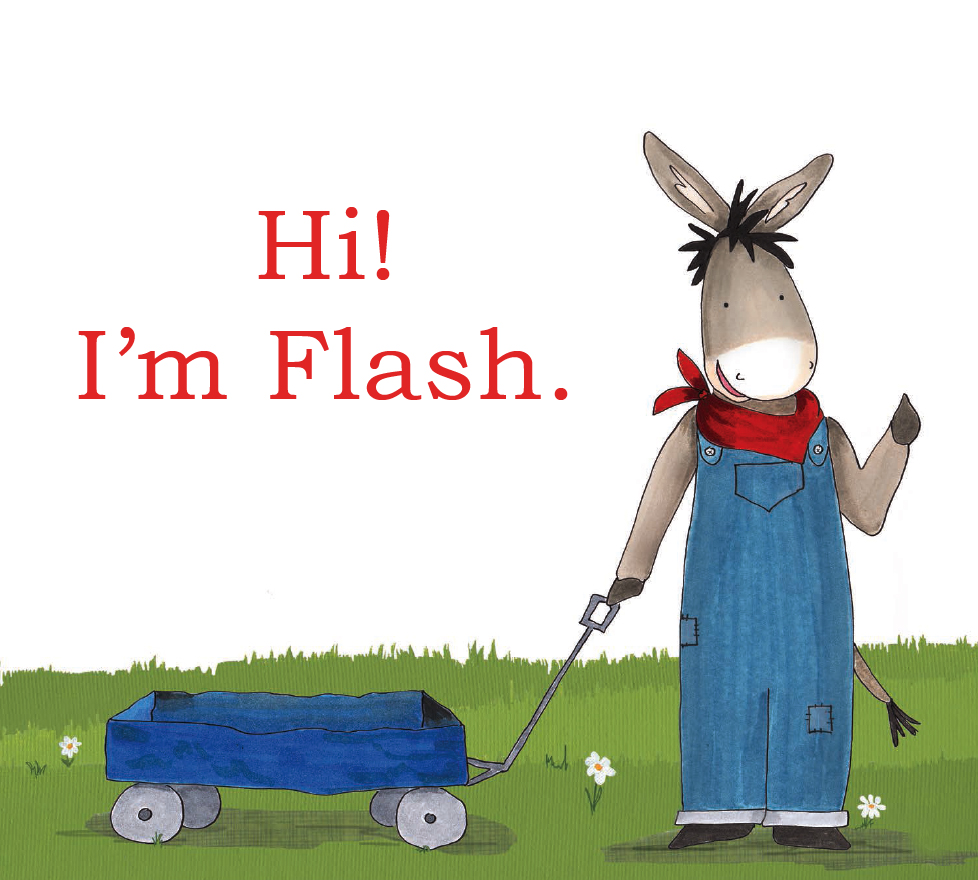 Just like his real-life persona, Flash is curious about life and interested in everything! He has a penchant for collecting odds and ends that catch his eye and that might come in handy someday.
He is full of good ideas.
However, sometimes his good ideas don't work out the way he plans.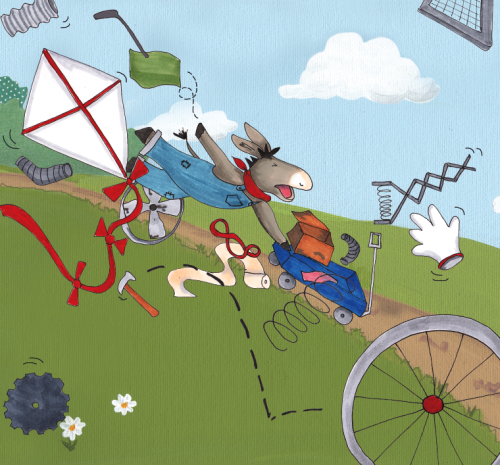 But also like in real life, sometimes plans that go awry are the exactly what bring about the best things.
That's how he meets his new friends, Jed, Carson and Ruby.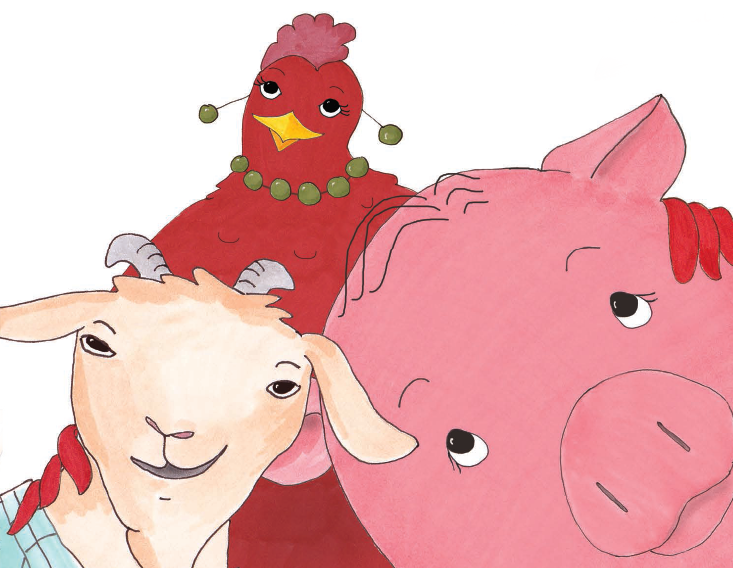 Flash is charming and cute, with a slightly wistful air about him. After all, he had been looking for a place to belong, and just hadn't found a place to fit in. When Jed, Carson and Ruby enter the picture, he can only imagine how nice it must feel to have his own bed, and be part of a mismatched "family" of sorts! Join Flash as he finds his ideas put to the test, and learns that friendship is only a kind deed away.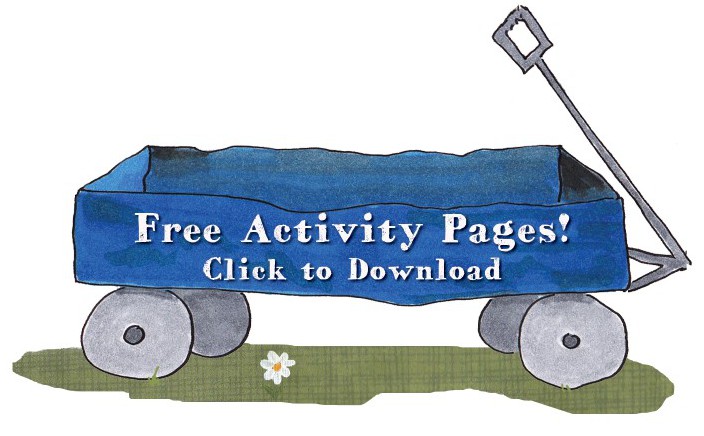 Learn more about Flash and Rachel Anne Ridge on Rachel's blog!