December 6, 2019
Faith Connect Christmas Giveaway!
Faith Connect Christmas Giveaway!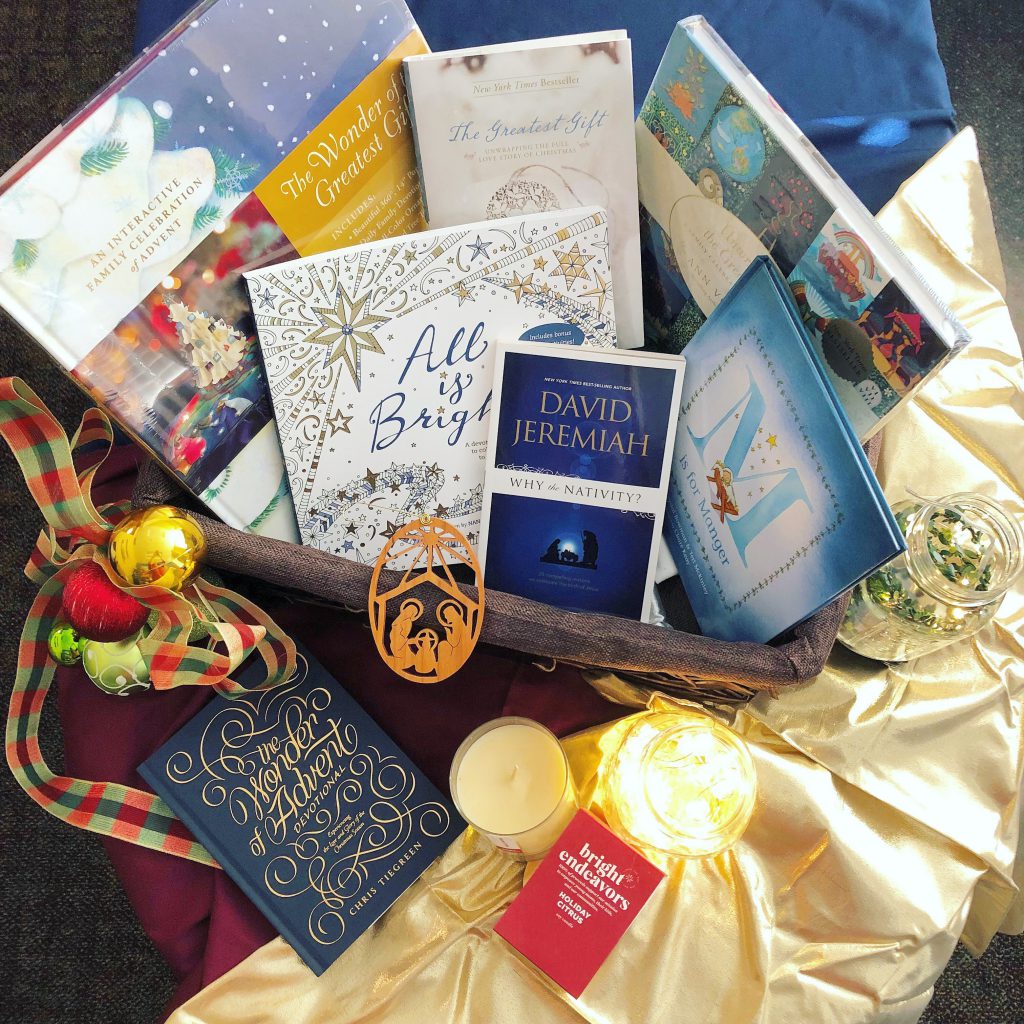 To celebrate the imminent arrival of Tyndale House's newest website, Tyndale Faith Connect, launching early 2020, we're giving away this fabulous Christmas gift basket to one lucky winner!
Tyndale Faith Connect will be for anyone new to faith, exploring faith, or looking for resources for their continued walk with Jesus.
And since Jesus is the reason for the season, we've hand-selected some of the best Christmas titles from Tyndale House Publishers that will help remind you of why we celebrate, answer some of the biggest questions about Christmas, and keep Jesus at the center of it all.
This gift basket is perfect for anyone new to following Jesus, with helpful new believer resources like Why the Nativity? and Ann Voskamp's best-selling book, The Greatest Gift. Kids can get involved too, with M is for Manger and the stunning family advent devotional, The Wonder of the Greatest Gift.
We've also included a beautiful wooden nativity tree ornament and a Christmas-in-a-jar Holiday Citrus scented candle from the wonderful Bright Endeavors ministry!
Here are all the items to win:
Enter now for your chance to win this goody-stuffed Christmas gift basket! Just fill out the survey question below:
If you were to have an opportunity to ask Mary and Joseph one question, what question would you ask them?
Tyndale Faith Connect Christmas 2019 Gift Basket
Come back to Tyndale.com to see if your question was answered! We will pick some to respond to and post them in the near future. All questions will be anonymous.
Giveaway open until December 31st, 2019. Winner will be chosen at random from all complete entries and contacted via email. A maximum of two attempts to contact the winner will be made before a new winner is chosen. Giveaway administered by Tyndale House Publishers, the world's largest independent Christian publishing house. Tyndale House Publishers: Trusted, for Life.  Must be 18 years or older to participate. US residents only.