January 1, 2018
Discover Your New Favorite Romance Fiction Novel
Discover Your New Favorite Romance Fiction Novel
Looking for a new book? It's likely that you have a favorite author or type of romance fiction you love. Here are some new fiction authors and titles to add to your list! These titles are all on sale for only $5, now through February 12, 2018. Read about them below, or shop for the titles HERE!

Western Romance like Lori Copeland or Ellen O'Connell, try:
The Promise of Breeze Hill by Pam Hillman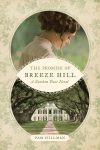 The Promise of Breeze Hill is set in the south during the late 1700's. Enjoy the riveting story of a blossoming love that comes out of some of the darkest times.

Romantic Suspense or if you've read books by Terri Blackstock, Nora Roberts, or Suzanne Collins, try:
These books will keep you on the edge of your seat!
Drawing Fire by Janice Cantore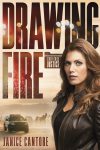 Drawing Fire will pull you in as Abby , a homicide detective, works to solve the case of a serial killer. As she joins forces with a private investigator, she finds that they have more in common as their pasts intertwine.
Crisis Shot by Janice Cantore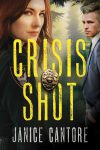 After a deadly accident forces Tess to relocate to a small town, new struggles arise in Crisis Shot. Jump into Tess's story of new beginnings as she settles into her new role as police chief and navigates feelings of attraction to her sheriff's deputy.  
By Your Side by Candace Calvert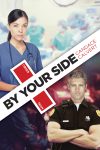 By Your Side is the twisted story of lost pasts, blossoming love, and currents threats. Join Macy as she tries to help her childhood friend while staving off an idealistic cop that is trying to save her life.
Deadly Encounter by DiAnn Mills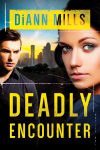 Full of twists and turns, Deadly Encounter will keep you guessing throughout the whole story. Join Stacy as she works with the FBI to uncover what is really going on in her community after a string of unexplained incidents leaves the town in a tailspin.
Deep Extraction by DiAnn Mills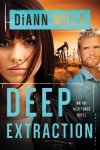 After a bombing and death at an oil rig, Tori is tasked, with the help of a recently reinstated Deputy US Marshal, to uncover the truth in Deep Extraction. Join Tori as she tries to clear the name of her best friend and stay alive in this thrilling story of dedication and romance. 

Sweet Romance or Nicholas Sparks, try:
These love stories bring twists and turns, and maybe a few tears. Enjoy these sweet stories and all the warm feelings that they bring.
Chance of Loving You by Terri Blackstone, Candace Calvert, and Susan May Warren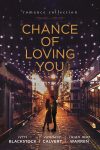 An anthology by three bestselling romance authors, Chance of Loving You is the story of three women faced with life-changing opportunities. Will these women let the unknown hold them back, or will the embrace the changes set before them. Join each woman as she travels her own path, and maybe finds love along the way.
Paper Hearts by Courtney Walsh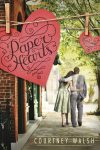 Join Abigail Pressman in her efforts to discover if love is real in Paper Hearts. Abigail's dreams of expanding her business are crushed when her attractive new landlord threatens to end her lease early. Will Abigail get to keep her business, will she discover the truth about love, or will her whole world come crashing down? Get sucked into this gripping drama!
Change of Heart by Courtney Walsh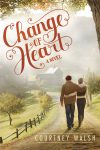 When her husbands illegal activity bring her life crashing down, Evelyn must learn who she is again in Change of Heart. Caught up in a divorce, Evelyn hides out in Trevor's guest house, her ex's former best friend's. As she remembers the passions she gave up to please her former husband, she is forced to face the past that almost was with Trevor. Will she be able to overcome past transgressions and love again?

The Wedding Dress by Rachel Hauck, try:
Five Brides by Eva Marie Everson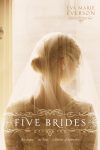 Five Brides is the journey of friendship between five women in the 1950s. Pooling their money together, 5 friends purchase a wedding dress, even though each woman is single. Will the promise of one dress keep these friends together as love enters each of their lives?

The Baxter Family Series by Karen Kingsbury, try:
Modern day love stories that show the true struggles that women go through.
It Had to be You by Susan May Warren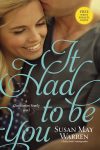 Thrown into a life of managing her younger brother's hockey career, Eden is forced to join forces with a "bad-boy" to grow her career and help her brother in, It Had to be You.
My Foolish Heart by Susan May Warren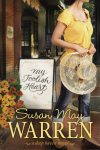 A story of unknown identities, My Foolish Heart joins a talk show host as she falls in love with the caller on the other end.

Downton Abbey and the literary work of Jane Austen or the Bronte sisters, try:
Born of Persuasion by Jessica Dotta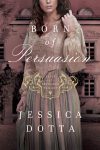 A true Victorian novel, Born of Persuasion will bring you into a time where the role of women was drastically different. Dive in and enjoy the journey back in time.

Books based on movies, try:
What captured the story better: the book or the movie? You decide!
The Song by Chris Fabry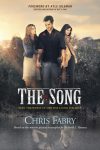 Looking to find success, Jed writes a song that catapults him into the spotlight in, The Song. With fame comes temptation. How will Jed navigate love and life while surrounded by so many things that can ruin everything?
Old Fashioned by Rene Gutteridge, Old is New, LLC, and Rik Swartzwelder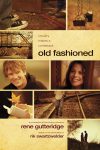 Old Fashioned is a pure love story. Join Clay and Amber as they discover how their different views on relationships and dating fit together as they embark in an old fashioned courtship.

Historical Fiction or Jullian Eaton, try:
Love, pure and lasting, takes front and center in these history-inspired novels.
Freedom's Ring by Heidi Chiavaroli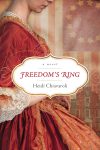 Two stories, hundreds of years apart, collide in Freedom's Ring. Follow two women who must be strong in times of uncertainty and hurt as they learn how strong they must be to cope with tumultuous circumstances.
The One True Love of Alice-Ann by Eva Marie Everson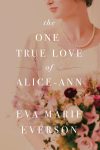 Set during WWII, The One True Love of Alice-Ann is the journey of love separated by the ocean. Alice-Ann waits and writes to her love for years during the war until the letters stop. Fearing the worst, she fills her time caring for her best-friends war-torn brother. Will she ever learn to love again, or is there something more already blossoming? Find out in this gripping historical romance!
With Love, Wherever You Are by Dandi Daley Mackall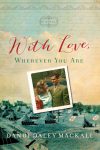 Based on the incredible true story, With Love, Wherever You Are is the love journey of a newlywed couple, forced to start their marriage separated by WWII. Helen, an army nurse, and Frank, a medical doctor, are stationed in different places, with only letters to keep their new love alive. Does their love survive the distance and stress of war? Find out in this historical romance!
Catching the Wind by Melanie Dobson


Separated during WWII after escaping the Gestapo, Daniel has spend a lifetime searching for Brigitte in Catching the Wind. As Daniel enlists the help of a journalist after 70 years of searching on his own, the pair find a trail of deception, sacrifice, and healing that could change all of their futures.
Purchase these books at our biggest discount of the year. Each book is on sale for only $5, now through February 12, 2018. Shop now!