December 23: Jesus, the Lamb of God
December 23: Jesus, the Lamb of God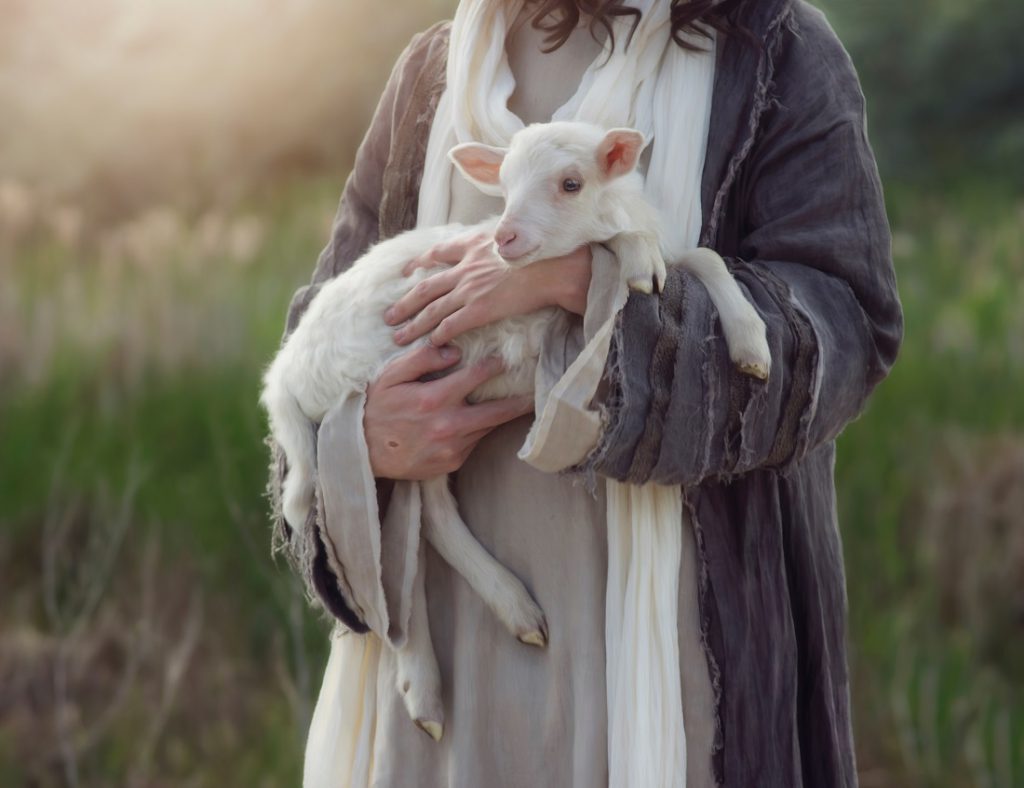 Excerpted from the Beyond Suffering Bible NLT
"Look! There is the Lamb of God!" John 1:36
Read John 1:26-51
At the beginning of John's Gospel, Jesus is identified as fully God and fully human (1:1-18). Now, John the Baptist calls him "the Lamb of God who takes away the sin of the world!" (1:29). The "lamb" imagery has many nuanced meanings in the Bible, including the Passover lamb (Exod 12:46), an offering for sin and guilt (Lev 14:10-29), the suffering servant (Isa 53:7, 10) and even a triumphant lamb (Rev 5:6, 12; 19:7, 9; 22:1-3). Today, we think of lambs as being gentle and unassuming. This meaning is also found in the Bible (Isa 53:7; Jer 11:19). But what type of divinity, ruler, or savior would have such a weak title associated with him? Ironically, only the One who is the greatest and strongest can be both a powerful God and a weak lamb. John the Baptist boldly declares that this was not an ordinary lamb but a lamb whose sacrifice provided forgiveness of sins for all. The Old Testament passages highlight Jesus' sacrificial ministry; the New Testament passages highlight his victory. Interestingly, although Jesus has completed his sacrificial work, he still retains the title, "Lamb of God," which serves as a constant reminder of the lowest point of his earthly life. It was also his point of greatest triumph: The cross was his defining moment as a human.
Do we view our suffering and hardship as something that stains us? From one perspective, many of us have a right to do so. However, Jesus did not view his suffering in this way. We don't have to, either. In the midst of our suffering, we can see God's work and allow him to use it to glorify himself and attract others to him.
For more Advent devotions, visit Tyndale's Online Advent Calendar here.