Christian Small Groups: Why Should I Join One?
Christian Small Groups: Why Should I Join One?
Written by Drew Moser
Who am I?
Why am I here? 
Where am I going?

These are deep, beautiful, and complex questions, and they are too important to only share with the voices inside your head.
I believe in the ancient practice of intentionally gathering with a few others. Another name for it is the small group. Small groups help us do life in powerful and effective ways. Here's why:
Four ways small groups help us to do life
It's the best kind of reality check. Small groups provides much-needed opportunity to navigate the complexities, confusion, and chaos of life with others who are in the trenches with you. In a world where your Instagram feed tells you how amazing everyone else's life is, a small group reminds you that everyone's really just stumbling through life like you are.
It's a safe place for your hopes and fears. A small group provides an arena for you to begin to know others . . . and to be known by others. Intentional relationships provide safe places for you to bring your hopes and fears to those whom you can trust to steward them well.
It's a built-in focus group to test your ideas, beliefs, and plans. Left to our own devices, we're blinded by the limitations of our knowledge, personalities, and experience. The Quakers have a practice that counters this. It's called a Clearness Committee. When someone is facing an important decision, trusted friends gather to ask questions. This question asking leads to clarity. Small groups provide you with an at-the-ready Clearness Committee as you navigate the changes and tumult of life.
It's a second family for when you need others. I often ask the people I teach, "If your car breaks down late at night, do you have someone you feel comfortable calling to pick you up? If you are recovering from surgery, do you have a group of people you can rely on to fill out a TakeThemAMeal schedule for you?" While we don't always need the help of others, we inevitably will. A small group is a second family to help one another when life is challenging.
I confess, these four ways are not instantaneous. It takes time for any group to get to this level of depth and authenticity. Here's how: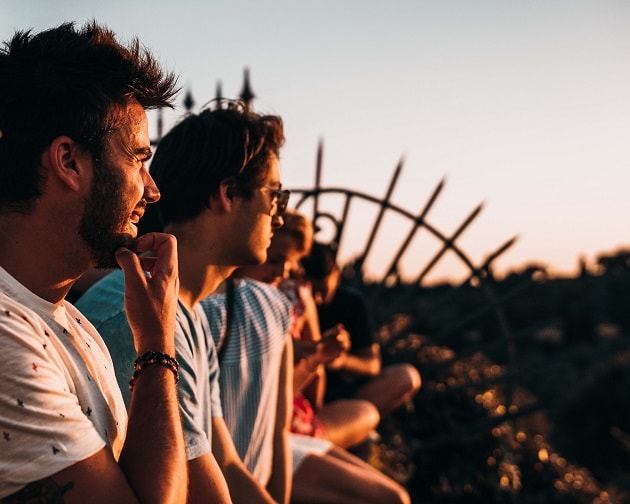 How to start and sustain a healthy small group 
Just start. In my experience, the most difficult part of experiencing all I just explored above is starting. The small group I'm in now started in a radically simple way. We were all relatively new to our community and happened to be at a concert. We were talking about how we were all adjusting to life in this new place, and one person said, "We should start a small group to talk more about this." And nine years later, we're still meeting together.
Be patient. The four ways small groups attack loneliness can seem nearly impossible when you first start meeting together. Authentic community takes time. Be patient with yourself. Be patient with others. Let grace abound.
Find a regular time to meet, and guard it. Good habits lead to growth. When you form a small group, find a common time and commit to it. Guard it from the countless other things that could interfere with it, because there will be times when you don't feel like meeting.
Have content that orients you and keeps you moving. It helps to have a resource to gather around and consider together, such as a small group curriculum, and a common spot to which to return when you meet. It's even better when the resource you use has interactive exercises and discussion questions to explore together. Find something thoughtful and also practical.
————————————————————————–
Drew Moser is a dean and professor at Taylor University in Indiana. He's also a writer, speaker, and consultant on twentysomethings and vocation. His book, Ready or Not: Leaning into Life in Our Twenties, is available where books are sold. You can find him on social media and online at www.drewmoser.com.
If you're looking for small group curriculum click here >>
For our list of the best Bible study guides for new believers, click here >>
For the ever popular Life Change Bible studies series, click here >>