June 15, 2018
Christian Kids Activities for Summer
Christian Kids Activities for Summer
Summer holidays are upon us! But what do we do about those days when it feels like a real slog to get through? Here are some fun ideas for you and your children to keep boredom at bay and Christ at the center during the holiday weeks.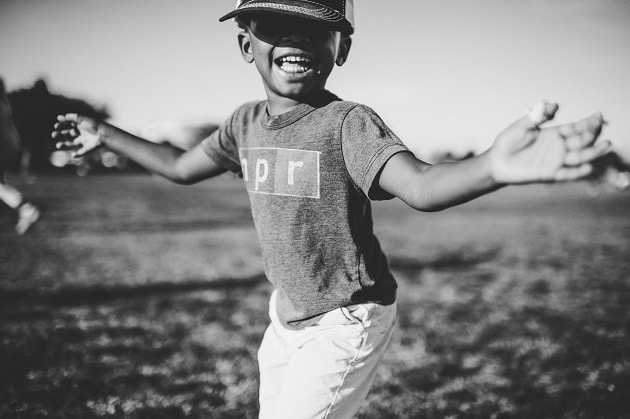 Your Magnificent Chooser Activities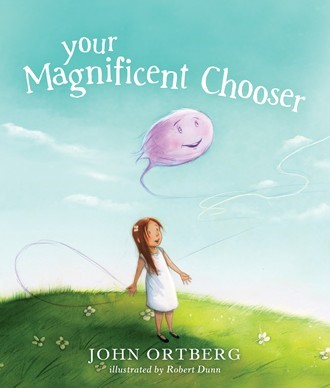 Your Magnificent Chooser Activities
We all make choices, every day—even the youngest children among us. Those choices play a large part in forming who we become as adults. In Your Magnificent Chooser, author John Ortberg whimsically addresses our ability to make choices, inviting children to use the "magnificent chooser" that God gave them to make wise choices every day. 
Lots of FREE resources are available for you and your children as you apply the concepts found in this book! Click on the links below to check out these fun activities
Choose Your Own Snack Adventure
Create Your Own Decision Shakers
Bible Memory Activities
The Hidden in My Heart Scripture Memory Bible is a great way for kids to memorize Scripture through song. One hundred core Bible verses have been set to music by renowned children's author and songwriter Stephen Elkins. These one hundred songs include a variety of musical genres and are available in the New Living Translation, New International Version, and King James Version; and all songs are free with the purchase of the Bible.
The website hiddeninmyheartbible.com has FREE interactive downloads to help memorize ten of the most beloved verses in the Bible. These include songs, coloring pages, devotionals, and games. Here are five ways you can to use these resources to have fun and remember God's Word!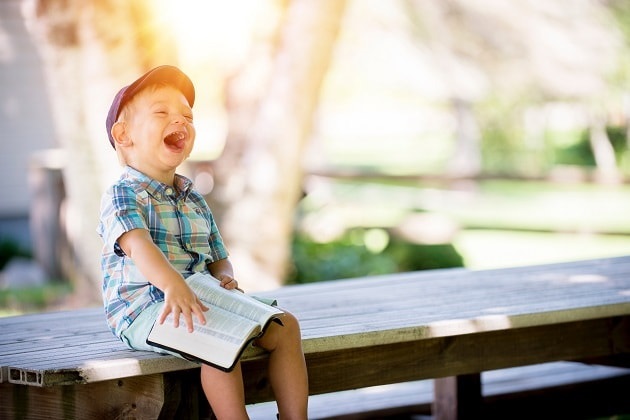 Bible Memory Dance Party: Download the free Bible memory songs. Then play them as you dance around the house. You can turn this into a Bible Freeze Dance game where you pause the music sporadically and everyone has to freeze in their current position. See who can hold their pose the longest!
Bible Game Challenge: Download the ten Bible memory activities and see who can complete them the fastest and still get them all correct. Then take the memory verses and create your own games. See if family members can beat the quiz master.
Coloring Contest: Use the free coloring pages and color the verse line-art. Have a coloring contest, and consider posting the entries on social media to see whose pages get the most votes.
We've Got Talent Videos: Whether you want to be a superstar or hide behind a camera, you can have a fun family activity making Bible-memory song videos. There are several different ways to do this. Pick a song, memorize it together, and then record the performance as a family. Make it into a contest. Have every member of the family pick a different song to memorize and perform. Tape the performances then post them on social media. Encourage friends and family to choose which video they like best. You don't sing? Video the dance party, lip sync, or just have fun displaying your family's unique talents.
Family Devotional Time: One of the best parts about summer break is the chance to step out of the normal, hectic schedule and spend time together. Included in the free downloads are samples of the Hidden in My Heart Scripture Memory Bible's Core 100 devotional section. This includes memory verses in three translations, a short devotional about how to apply the verse to daily life, and a prayer. It's a great way to come together as a family and grow closer to each other and God by hiding his Word in our hearts.
Shop now HERE.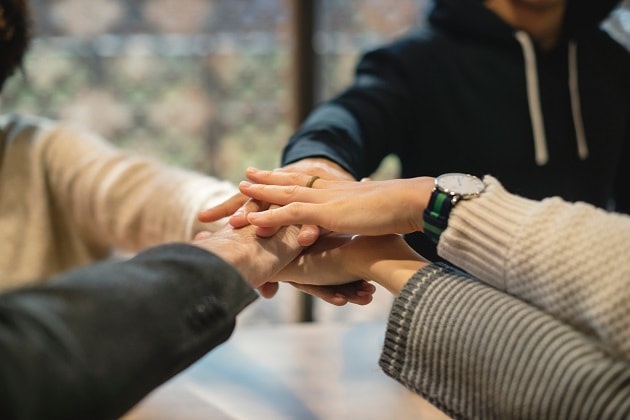 Serve at a local shelter or charity.
Opportunities abound to help at local food banks, retirement homes, or donation centers. Have a discussion with your kids about the needs of others that are often taken for granted: food, clothing, shelter, blankets, toys, books. Serve with your kids as a reminder of our daily blessings. Make a monthly appointment, and let this remind each person to be thankful to God all year round!
Have a family fun night dedicated to performing random acts of kindness.
This one takes some planning, but it is a fun way to share the joy of being kind and receiving nothing in return as a family. There are lots of ideas on the internet, but let your kids be part of the brainstorming and planning. They will learn as much from the planning as from doing the activities. You might be surprised at their ideas.
Examples:
Anonymously pay for someone else's meal (in the drive-through or at a restaurant).
Tape a bunch of quarters to the inside of a washing machine at the laundromat with a note (this load is on me!). This also works at parking meters if you have access.
Bring sandwiches and Gatorade or coffee to a homeless person.
Leave money in your favorite book at a bookstore with a note, "I love this book. Buy it for yourself and enjoy!"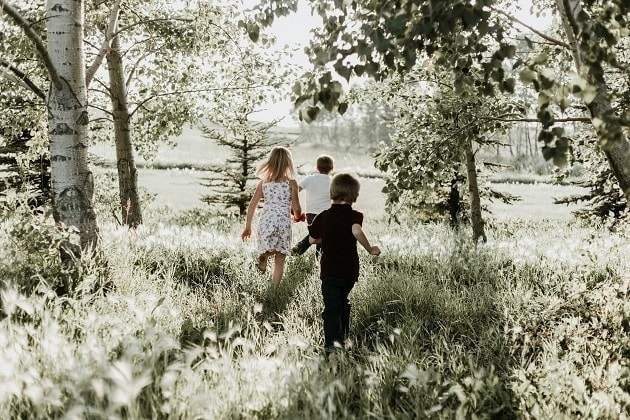 Go for a fun nature walk.
Use this opportunity to teach your kids about God's abundant goodness and creation.
CRAFT: Make "binoculars" out of two empty toilet paper rolls:
Glue or tape the rolls together.
Punch holes on the outside edges of each roll at one end, threading in yarn to make a neck strap.
Let your children decorate the binoculars.
Take a walk and use the new binoculars to look at God's beautiful world!
Stargaze. 
Look up information about the constellations on the Internet or at your local library. Then drive to an open area away from city lights to see if you can spot the constellations in the night sky. This is a great way to talk about Genesis and how God formed the earth, the sky, and the entire universe!
Genesis 1:14-18 describes this process:
       Then God said, "Let lights appear in the sky to separate the day from the night. Let them be signs to mark the seasons, days, and years. Let these lights in the sky shine down on the earth." And that is what happened. God made two great lights—the larger one to govern the day, and the smaller one to govern the night. He also made the stars.  God set these lights in the sky to light the earth,  to govern the day and night, and to separate the light from the darkness. And God saw that it was good.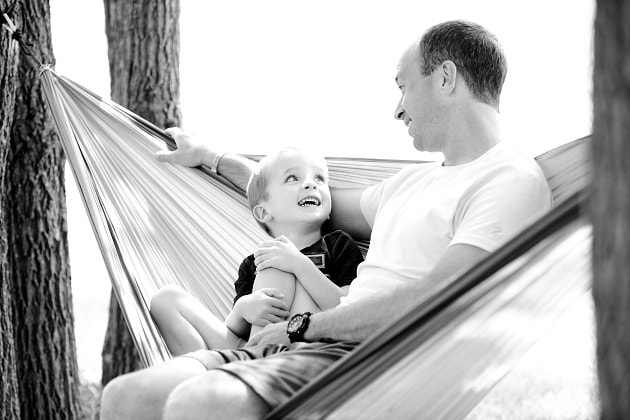 Host a drive-in movie night in your driveway.
Grab some cardboard boxes that are big enough for kids to sit in. Then round up your kids and their friends. Have them decorate the boxes to look like cars. When the sun gets low in the sky, project a kid-friendly Christian movie onto your garage door or onto a sheet hanging from the garage. The kids can view the movie while sitting in their "cars" in the driveway. Serve popcorn, juice boxes, and other snacks. You can also do this inside if you have the space.
Go to the library.
If you want to get out of the house and are looking for fun, indoor activities, many libraries offer wonderful free programs for the whole family throughout the summer.
Ask your kids which Christianity-themed books they would like to check out then read the books together before bed.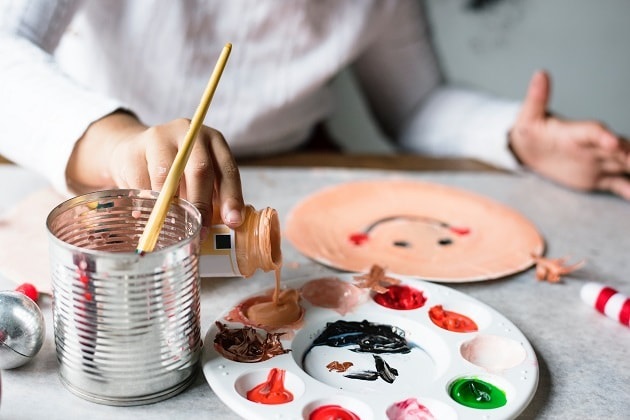 Thank You Notes
Discuss the important people in your children's lives. Think grandparents, aunts, uncles, cousins, classmates, friends, teachers, coaches, neighbors, and pastors. Guide your children in writing good old-fashioned letters to each one (you remember, the kind with a real envelope, mailing address, and stamp!). Kids can share a favorite memory, retell a holiday or special event spent together, or simply express appreciation. How much would you appreciate receiving a note like this?!
CRAFT: Jesus Loves Me Plate
Give each child a paper plate on which you have written the words 'Jesus Loves' at the top. Have each child write their name at the bottom of the plate. Then have them draw pictures of themselves and decorate the plate using any materials you have on hand. (This is a good way to use scraps of wrapping paper and decorative ribbon you've been holding on to!) Finish by punching a hole in the top center of each plate and add a piece of yarn that can be used to hang the masterpiece.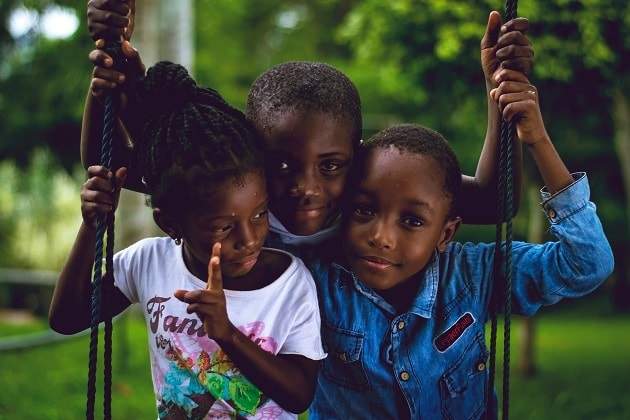 The Story Travelers Bible Game.
In The Story Travelers Bible, the Story Travelers—Lana Griffin and Munch—hop on an extraordinary bus and take a tour through some of the greatest stories in the Bible.
The kids watch Noah build his ark, see Moses discover the burning bush, and stand on the shore as John baptizes Jesus.
If you don't have a time-traveling bus like the Story Travelers, you can still take your kids on a trip through Bible times with a family fun night!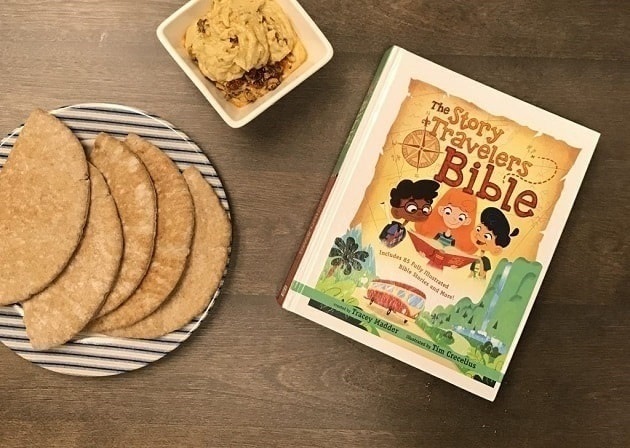 Make biblical foods, turn your living room into a game board with the Story-Travelers-Printable-Game, then finish with a bedtime story from the book.
For biblical foods, make authentic Middle Eastern food like lentil stew and roast fish, or try some themed food like "quail and manna" chicken and dumplings or "locust and honey" sweet rolls. Hummus and pita bread are simple and always a win with kids!
Then download and print the Story Travelers game. You and your kids are the pieces in this game where the players must act out Bible events to make it to the finish line. You can make the game as long or as short as you want by printing out extra blank spaces. The game could go over furniture, under tables, up the stairs, or outside!
Finish your night with a bedtime story from The Story Travelers Bible. Choose a favorite story or pick the one that your kids had the most fun acting out.
Food ideas: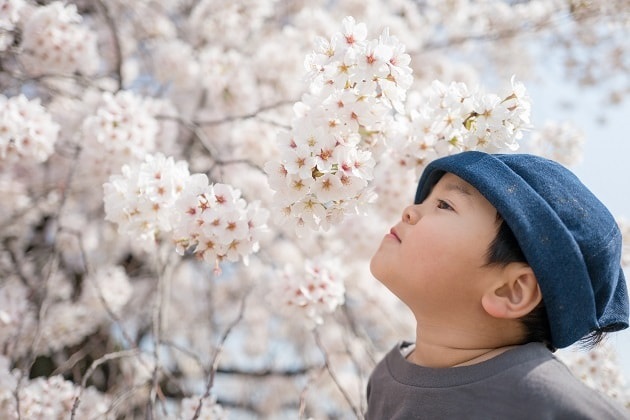 Inspire and Encourage Your Child's Imagination
Clay Clarkson writes about cultivating your child's natural, God-given imagination and keeping it vibrant, as part of The Lifegiving Parent principles: "Their imaginations need to be formed and fed to realize the vision for what they can become in God's grand story."
Since it has been noted that a child's need to conform to the expectations of teachers and classrooms trains them to be compliant, not creative, Clarkson (a father to four grown children) suggests making use of their time outside of the classroom to allow their imagination to flourish and remain active;
Writing. When your children are writing freely, give each one a cool journal and nice pen. Encourage them to write something original or creative in their journals every day. It can be a little or a lot; fiction, fact, or fantasy; but it must be their own.
Drawing. Give each of your children a sketchbook and a set of good drawing pencils and colored pencils. Every day, have them sketch something they envision in their minds, read in a story, or see in nature, whether real or made up.
Telling. Set aside a few minutes each day for your children to tell you stories, to put into their own words what is in their minds. It can be an original story, a retelling of a history, a narration of a book they're reading, or the kernel of a story idea they're still pondering.
Showing. Periodically set aside time to allow your children to demonstrate and explain something they are working on, thinking about, or engaged in doing. Encourage them to use props and drawings to illustrate what they want to communicate.
However you chose to spend the summer, we hope you celebrate good times with your family and make life-long memories.
---
The Lifegiving Parent: Giving Your Child a Life Worth Living for Christ – the latest book from Clay and Sally Clarkson, respected Christian authors and parents, explores 8 key principles for ways in which a parent can give their child a life worth living for Christ. Cut through the innumerate 'advice' from others online and stick with Biblically-guided truth from Our Father that can help any faithful parent bring His life into their home and infuse their child with an understanding of, and a curiosity for, God's love.
Don't miss the companion piece, The Lifegiving Parent Experience!