Celebrate the Greatest Gift with Your Family This Advent!
Celebrate the Greatest Gift with Your Family This Advent!
For many, the first Sunday of Advent is the cue to begin preparing for Christmas with season-appropriate decorations and music. The season may bring to mind pleasant memories of childhood and Christmases past; for others, memories may be painful or bittersweet. In either case, Advent is a great opportunity to draw close to God.
As the Christmas holiday has become more and more secularized, Christians often speak of remembering "the reason for the season." One of the best ways to do that is to maintain our focus in the weeks leading up to December 25. Advent celebrations and devotional readings do just that; they reorient our minds on the central truths of our faith. They are an intentional emphasis on the reason for the season that honors God's redeeming work in our lives.
Families prepare for Christmas in many different ways.  For Christians, preparing our hearts throughout the season known as Advent is a practice that enriches the season beyond measure.  Focusing on the birth of our Savior can be a daily practice throughout December through many great devotionals or other materials for both individuals or families. Ann Voskamp offers several amazing books that focus on a daily walk through the history of scripture – from creation to the birth of Christ – which explores the grace and wonder of the lineage of Jesus via the long-standing advent tradition of "The Jesse Tree" – an amazing practice that reminds us in each day of Advent that there is an abiding plan of God and his plan for redemption through Christ.
Start a new family tradition this season with any one of these interactive products.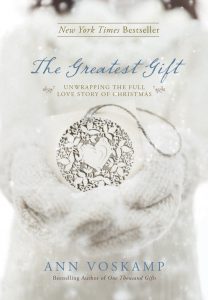 THE GREATEST GIFT– This New York Times bestseller is ideal for any adult who wants to walk through the Jesse Tree practice. Beginning with Jesse, the father of David, The Greatest Gift retraces the epic pageantry of mankind, from Adam to the Messiah, with each day's reading pointing to the coming promise of Christ. Ann Voskamp presents this beautiful story in a thoughtful, heartfelt way that will fill your soul with worship.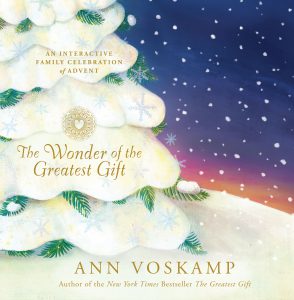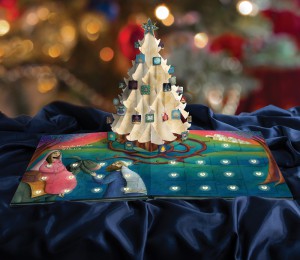 THE WONDER OF THE GREATEST GIFT – Reclaim the wonder of Christmas with your whole family. Journey through the 25 days of Advent with the daily devotional and interactive pop-up tree that even young children will understand and enjoy.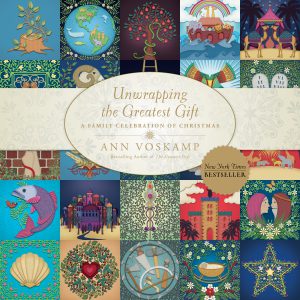 UNWRAPPING THE GREATEST GIFT – In this beautifully illustrated book that celebrates the epic pageantry of humankind from Adam to the Messiah using the Advent tradition of the Jesse Tree, families can celebrate together with the daily Scripture passage, engage with a specially devotion to help children of all ages understand the Advent theme for the day, and participate in suggested activities to apply the theme to their day and prepare their hearts.
FREE downloads to help enhance your Advent this year!
Unwrapping the Greatest Gift Jesse Tree Coloring Pages 
Unwrapping the Greatest Gift  Jesse Tree Ornaments – coloring pages