November 28, 2016
Breathe Audio Bible Christmas eCard
Breathe Audio Bible Christmas eCard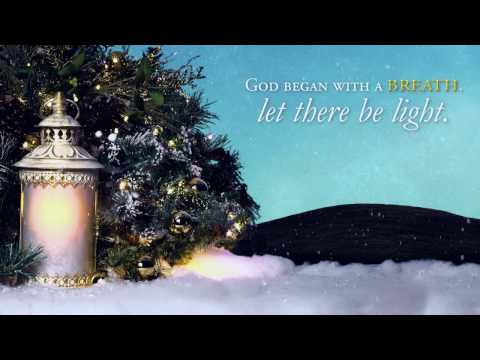 Share the eCard and get a FREE download of the Gospel of Luke HERE.
Amidst the hustle and bustle of the Christmas season, pause, rest, and realize that it's not about the season.
It's about Christ.
This Christmas you are invited to take some time to Breathe.
In her book No Greater Love, Mother Teresa explains how we must find God in silence:
The interior silence is very difficult, but we must make the effort. In silence we will find new energy and true unity.

The energy of God will be ours to do all things well, and so will the unity of our thoughts with His thoughts, the unity of our prayers with His prayers, the unity of our actions with His actions, of our life with His life.

In the silence of the heart God speaks.

We cannot find God in noise or agitation.

Nature: trees, flowers, and grass grow in silence. The stars, the moon, and the sun move in silence.

What is essential is not what we say but what God tells us and what He tells others through us.

In silence He listens to us; in silence He speaks to our souls. In silence we are granted the privilege of listening to His voice.

Silence of our eyes. Silence of our ears. Silence of our mouths. Silence of our minds. … in the silence of the heart God will speak.
The Breathe Audio Bible Christmas eCard will help you slow down and enter into the experience of the Bible. The Breathe Audio New Testament is a remarkably vivid listening experience that transports you into the world of the Bible. Performed in the New Living Translation by a cast of internationally acclaimed film, television and recording artists, this captivating audio production features cinema-quality sound with original music score. It's an experience you will never forget. It's like being there.
Listen to several of the 90 artists who have offered their talent to create this audio drama HERE.
Learn more & pre-order HERE.
Merry Christmas!