Book Giveaway!
Book Giveaway!
Use the form below to receive a free copy of Our Hope in Christ from the Navigators.* Plus, sign up for the Tyndale Church Connect e-newsletter to be encouraged by insightful devotions, recommended reads, relevant articles, and free downloads.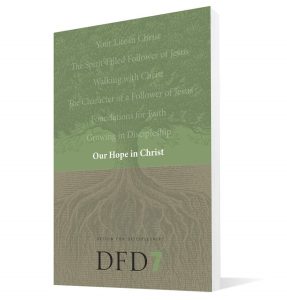 In Our Hope in Christ, you'll learn the art of personal Bible study by working your way through the five chapters of 1 Thessalonians, including a survey of the whole book and a summary of what you learned as you studied it.
For fifty years, the bestselling Design for Discipleship Bible study series (DFD) has offered millions of new and experienced believers a chance to learn firsthand what it means to be a modern-day disciple of Jesus. Every study can be used individually, in one-on-one discipleship, or with small groups.
*U.S. residents only. While supplies last.