Bible Gifts for the Graduate
Bible Gifts for the Graduate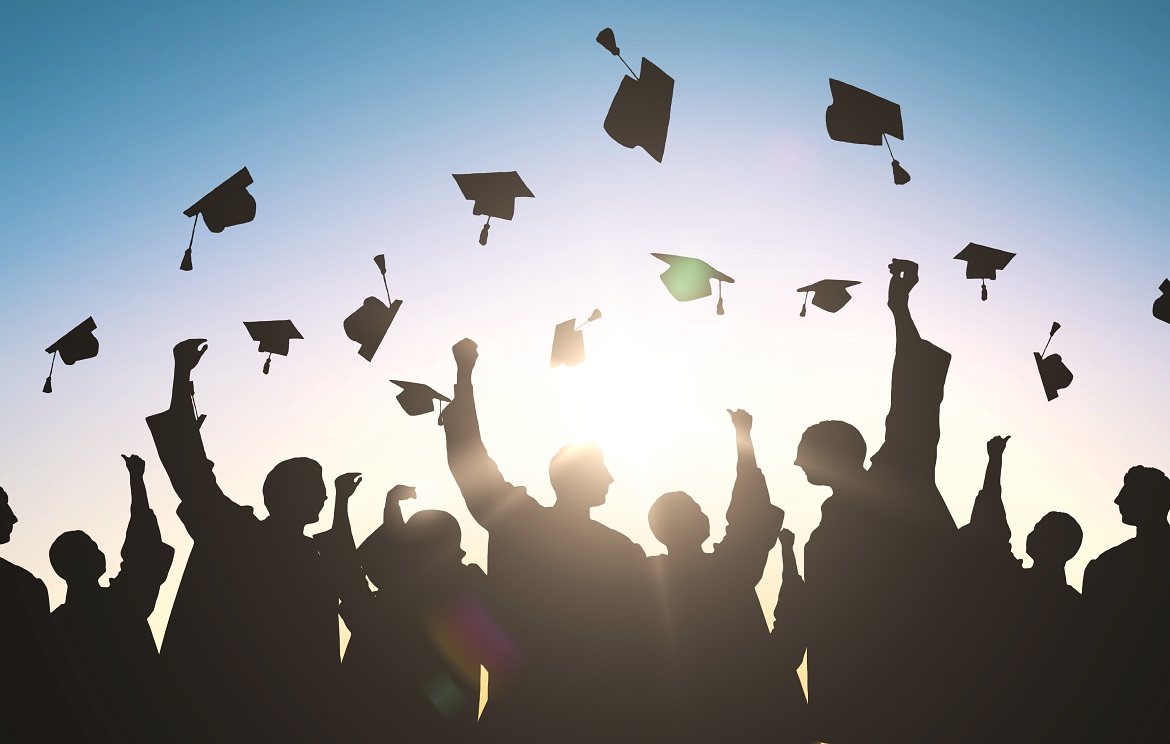 Graduation is an exciting time, but it can also be a bit scary as we move from one stage of life into the next. Whether graduating from 8th grade, high school, college, or beyond, a Bible can be the perfect gift. Give your loved one the gift of comfort, hope, encouragement, and direction as they begin this new journey. Here are some ideas:
8th Grade Graduates
Inspire Bibles are single-column, wide-margin Bibles designed for creative engagement in God's Word. They include hundreds of verse line-art illustrations to color and reflect on while reading. The original Inspire Bible, the Inspire PRAISE Bible, and the Inspire PRAYER Bible are all available in large print, and a giant print edition of the Inspire PRAYER Bible recently released.
The Teen Life Application Study Bible provides direction and understanding for readers navigating their teen years. With features and notes created to address the challenges teens face, it helps them understand and apply God's Word to all areas of their lives and encounter God in an authentic way.
High School Graduates
The Life Application Study Bible takes readers beyond knowing the Bible to living it out. Filled with over 10,000 notes and features, it is one of the most comprehensive and most beloved study Bibles. It is the perfect companion to help loved one stay grounded in God's Word as they head off to college or into the work world.
Streetlights New Testament combines print and audio to engage youth and young adults in God's Word in a way that is comfortable for them. It is a visually compelling, easy-to-understand New Testament portion that is easy to throw into a backpack for reading on the go.
Helpfinder Bible has one of the most extensive topical indexes to help readers quickly find answers in Scripture to the questions and circumstances surrounding them. As your loved one is preparing to enter a new environment, this Bible can help them find God's truth at their point of need.
College and Higher Education Graduates
The Illustrated Study Bible is one of the most beautiful Bibles on the market. It gives readers an entirely new visual study experience. Hundreds of information-rich windows to the Bible world instantly communicate foundational truths and complex information in an understandable way.
The Filament Bible Collection is a revolutionary combination of print + digital. The beautiful, uninterrupted Bible reading experience is enhanced by scanning the page number, giving access to study, devotional, video, and worship music resources curated to what you are reading.
NLT Study Bible is our flagship study Bible. Filled with thousands of notes, articles, and more from fifty of the world's leading Bible scholars, this Bible will take you deeper into God's Word and help you better understand the world of the Bible.
Art of Life Bible weaves the beautiful NLT text into a rich tapestry of artwork, illustrating many living things mentioned in Scripture—people, plants, and animals. Captions highlighting their significance and the wide-margin design offer readers a unique way to meditate on Scripture by focusing on God's creation.
Seminary Graduates
Immerse: The Bible Reading Experience takes away the distraction of chapter and verse numbers for an enjoyable reading experience. It allows readers to engage with the Bible in the original literary formats, such as letters, poetry, and history, without being bogged down in unintended breaks in the flow of the narrative.
Cornerstone Biblical Commentary is a great way to help a new pastor or ministry leader build a trusted library. Comprised of 12 volumes for the Old Testament and 8 for the New Testament, this set will equip pastors and Christian leaders with exegetical and theological knowledge to better understand and apply God's Word by presenting the message of each passage as well as an overview of other issues surrounding the text.
Swindoll's Living Insights New Testament Commentary is a must-have for any pastor, teacher, or person who wants to go deeper in studying God's Word. The complete 16-volume set includes both the NLT and NASB translations of the Bible, verse-by-verse commentary, charts, maps, photos, key terms, and background articles with practical application.