May 23, 2018
Band of Brothers: How to Lead a Men's Bible Study
Band of Brothers: How to Lead a Men's Bible Study
"And let us not neglect our meeting together, as some people do, but encourage one another, especially now that the day of his return is drawing near" (Hebrews 10:25, NLT).
Studying the Bible can be intimidating, but leading a men's Bible study can seem overwhelming. Yet, meeting together is an instrumental part of growing in our faith. With so many distractions and temptations pulling at us from all sides, the importance of accountability and staying in God's Word is vital. Just like a band of brothers fighting a physical war, we need the support of our brothers in Christ as we battle the powers of evil.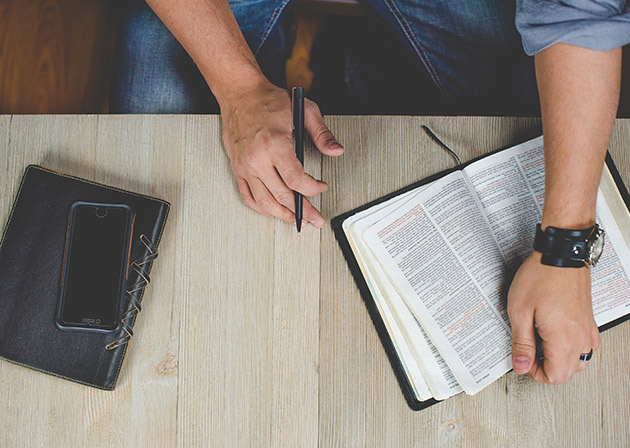 Some may feel that since they are not Bible scholars they are ill-equipped to lead. Others may feel they are not "good" enough to lead. And still others might be discouraged because they don't know where to start.
Begin with prayer. Then, take a look at the Every Man's Bible, which includes tips for starting and leading a men's small group Bible study as well as sample outlines to get you started.
Download the guide and pray about opportunities God is asking you to step into.