August 28, 2019
Author Highlight: Why I Wrote Far from Home
Author Highlight: Why I Wrote Far from Home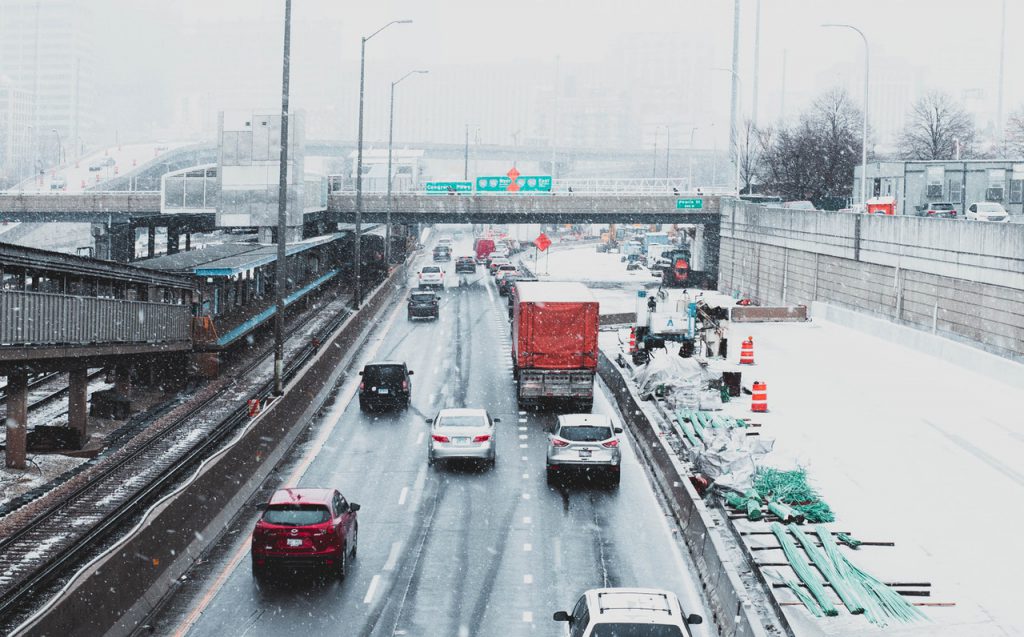 Early in 2017, I was driving through the endless gray of a Chicago winter highway when a news story about the global refugee crisis came on the radio. Though it was far from the first story I'd heard on the topic, this one planted an image in my mind, one I couldn't shake—a little empty bedroom, toys and treasures left behind. I thought about the little boy who might have lived there—a little boy who, like my own two sons, surely loved his bed and his toys and his grandparents and all the other things and people that populate a child's small world. But the little boy in my imagination had to leave it all behind just because of where and when he had been born. I thought of what he and his parents must have felt as they left home and began a journey into the unknown. And I was reminded of another little refugee boy, many years ago, whose story we sometimes forget to tell at Christmastime.
Soon I arrived at my warm home, where I was able to feed my children as much food as they wanted and tuck them into their own cozy beds. And I thought about the families I had heard about on the radio. I wondered what words those parents had used when it was time to wake their little ones and lift them from their own beds for the last time.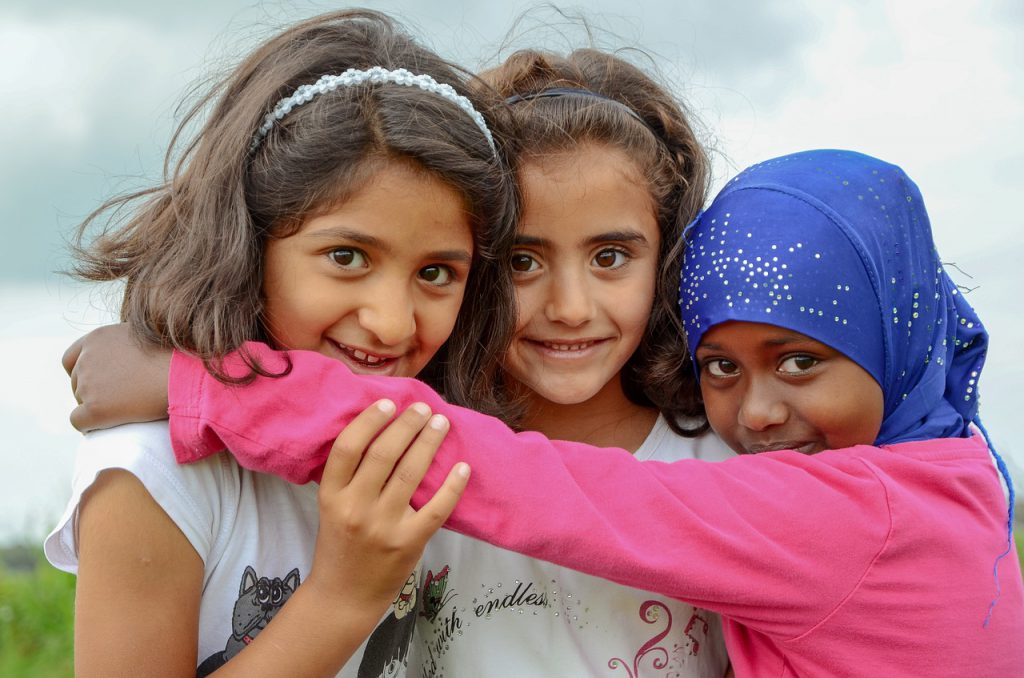 I can't even imagine what that would be like, I thought, and in a sense that was true. I have never experienced the kind of hardship that drives people to leave everything they know and seek refuge in a foreign country—not even close. But in another sense, I had been imagining what that would be like—and in the process had remembered that those people who had come from places and cultures and experiences that seemed so distant from mine were, at the end of the day, not all that different from me. As my friend Matthew Soerens of World Relief says, "The global refugee crisis is complex and overwhelming, but the people at the center of the crisis are just that: people, children, mothers, and fathers." Children like my sons. Mothers like me. Fathers like my husband.
My next thought was, What could I possibly do to help? I knew that resettlement organizations and other groups that work to help refugees are always in need of money and volunteers, but there wasn't a lot of give in either my budget or my schedule.
I could write a book. In many ways it was a pretty outlandish idea—lots of people dream of publishing a book, but every author knows that there's a gaping chasm between having a great idea for a story and holding a published volume in your hands. Add to that the minor detail that though I'd been helping other people publish their books in one way or another for over a decade, I'd never actually done it myself before.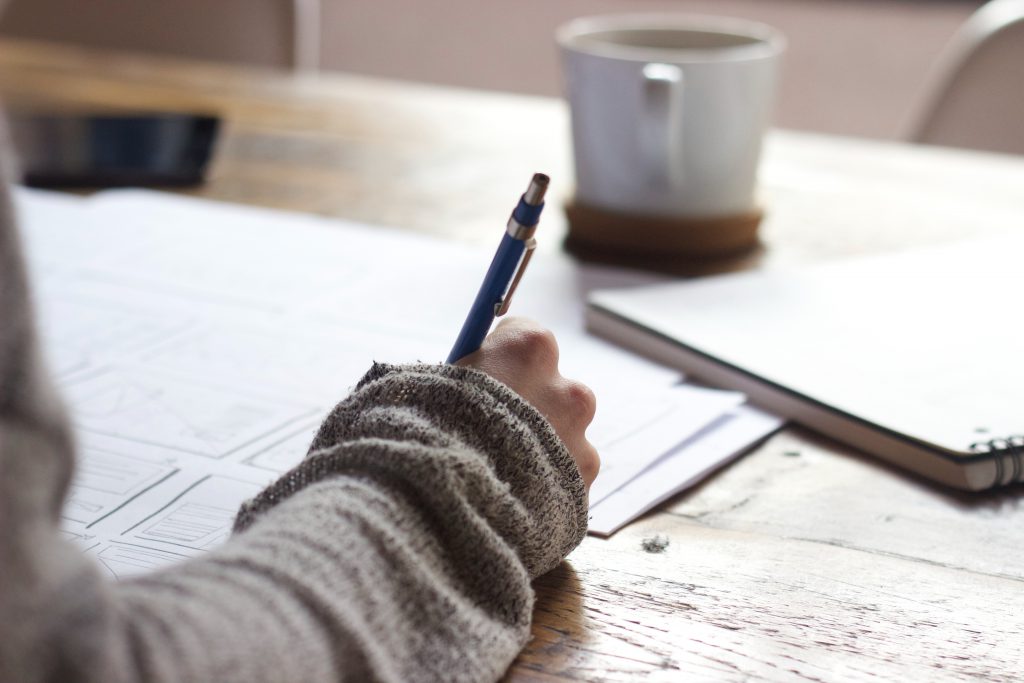 And yet. Years of editing picture book manuscripts (not to mention thousands of bedtime readings) had developed and honed my writing skills. The relationships I'd built with the authors I'd worked with—people who are as generous and giving as they are skilled and successful—had given me a network to help promote my own writing. And I happened to know an associate publisher who was interested in stories about the immigrant and refugee experience—in fact, her office was just across the building from mine.
I felt like the little boy in John 6 who shows up to a sermon with a picnic lunch and watches Jesus feed thousands of people with it. God had given me a lunchbox while I wasn't looking.
So once my children were asleep, I sat down to write about the boy I had pictured earlier, about the mother and father who had to try to explain the unexplainable. About the grandparents, aunts, uncles, cousins, and friends that couldn't come along. About the little room that echoed with his absence.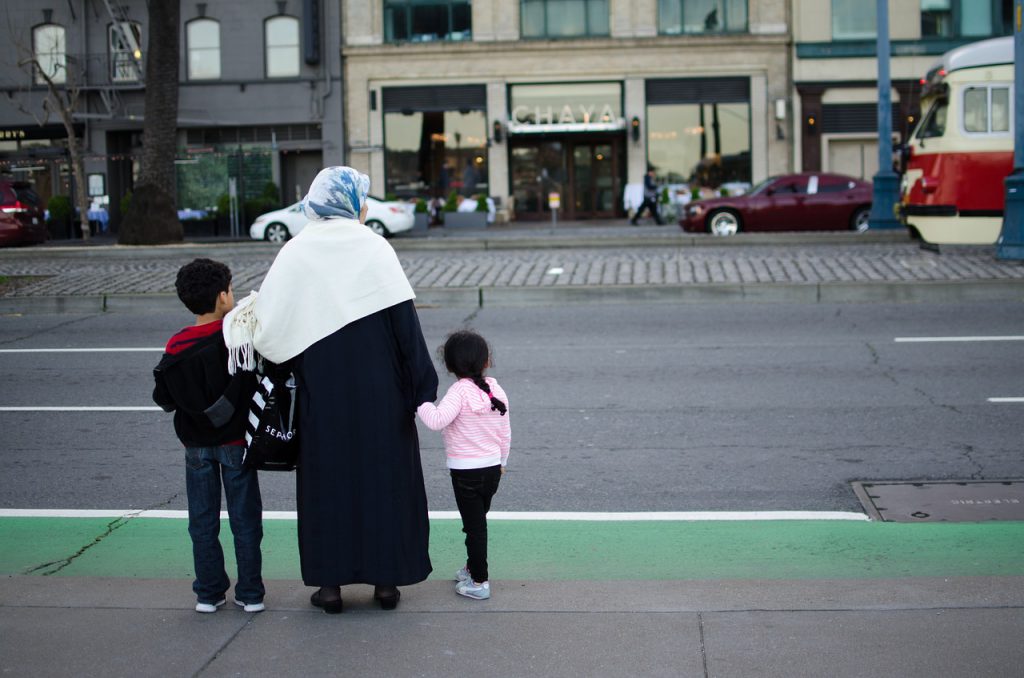 And about a kind stranger, herself on a difficult journey, who tries to help my little boy feel less alone by telling him a story.
Because stories help us imagine. And imagination picks up where experience leaves off, getting us the rest of the way to empathy. To unity. To understanding.
I wrote Far from Home seeking to allow my imagination to help my experience travel the distance between a refugee family and mine. I hope it takes everyone who reads it on a similar journey—toward understanding, toward hope, toward knowing no matter what we have lost, there is Someone who never loses us.
---
Far from Home: A Story of Loss, Refuge, and Hope by Sarah Parker Rubio
Woken in the middle of the night, a young boy knows that what he fears has come to pass: he and his family must begin their long journey away from everything he's ever known. When he meets a kind lady at a bus station, she tells him the story of another boy who had to go on a hard journey, but who grew up to save the whole world.
Far from Home is a simple but multi-layered refugee story (drawing directly from headlines) that will help children understand the world around them and remind them that they are not alone.