A Change Is Coming
A Change Is Coming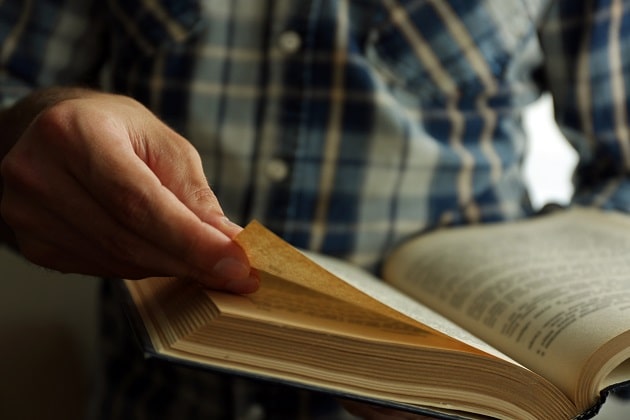 The Writer's Corner: The Craft of Writing Political Thrillers
A member of the acquisitions team at my publisher, Tyndale House, recently said, "I've been frustrated for a long time by the fact that the majority of our releases held little to no appeal to men. From a purely pragmatic standpoint, it seems like a good strategy to try to better reach the other half of the human race!" I agree 100 percent! And not just because my books happen to fall in that "stories for guys" category. I've noticed the same issue. All one needs to do is to peruse the Christian fiction section of their local bookstore to recognize that men are a woefully underserved market.
Now this doesn't mean that women cannot or do not enjoy my books. Judging by reviews I read and feedback I get, I would say that my audience is fairly well-balanced between the sexes. However, I feel very comfortable in saying that it is much more likely that a woman will read a book with a gun-toting man on the cover than a man will read a book with a bonnet-wearing Amish woman on the cover. The only exception to that rule I can think of is if Harrison Ford is in the background and the farm is being attacked by terrorists.
Promoting good fiction for men is the need that I am seeking to address as I make some changes to this newsletter that I warned you about recently. Starting next month, you'll notice an addition to the format. I will be highlighting authors that are truly worth reading. These highlights may be in the form of video interviews, written interviews, or book reviews.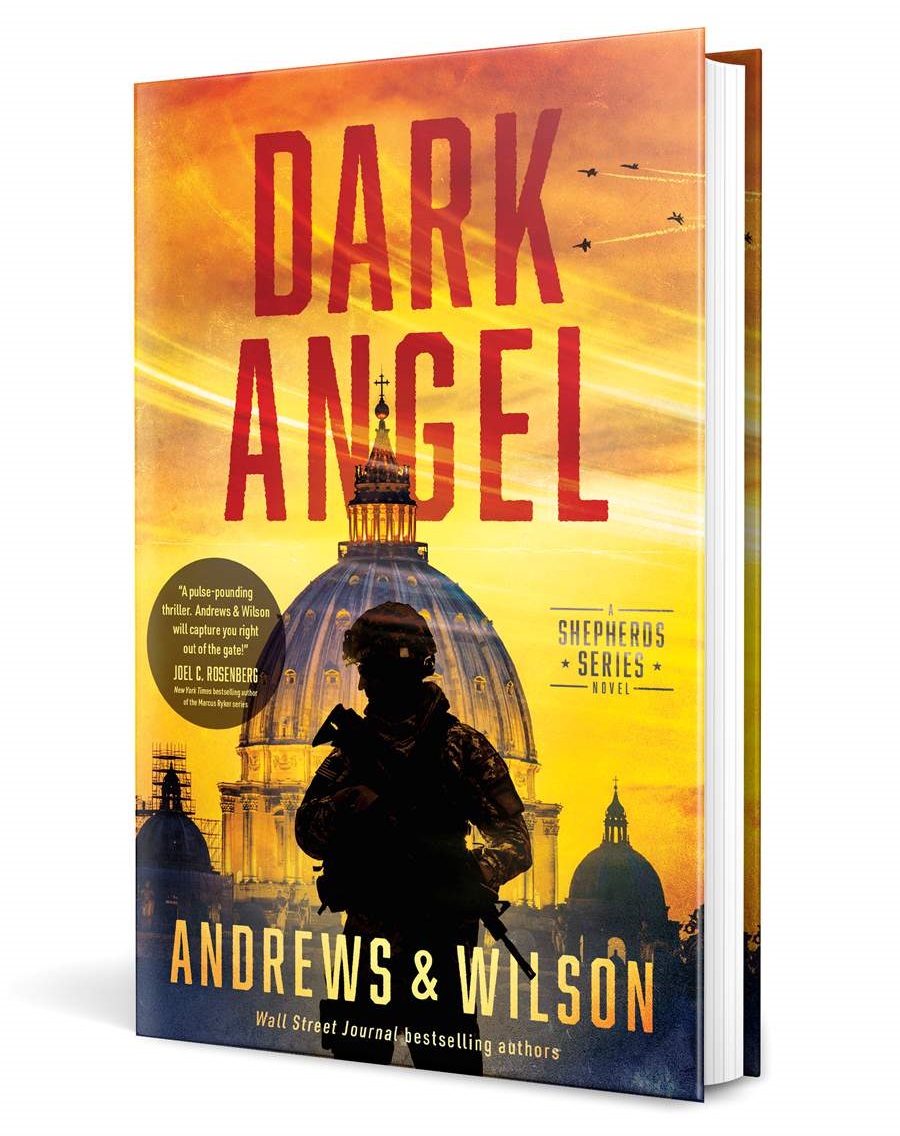 For instance, in May I will be highlighting Andrews & Wilson, the dynamic duo writing team who has just released the second heart-pounding novel in their Shepherds series. Called Dark Angel, it's fast-paced, exciting, and honestly, a little dark at times as their flawed hero, Jedidiah Johnson, uses his military skills in a fight of good against evil. In a video interview that I will post in next month's newsletter, I asked the writing team whether after having so much success in the secular market they were concerned that they would lose their audience writing a spiritually based story. Jeff Wilson replied, "I read Harry Potter, but I don't believe in wizards. If you're just a good storyteller and you have something that is compelling, [readers] don't have to buy in completely. But we do hope that any reader will have some questions they will ask, and how they resolve that . . . is between them and God."
I hope that whets your appetite for the full interview with these men. I also hope you're excited for the changes coming to my newsletter. It's true that some might say this is the worst marketing idea in the world, using this forum to direct you to other writers who could be considered competitors. Let me just say that this is not how we in the writers world think. All I ask for from my readers is five days a year for you to enjoy the next Marcus Ryker book. What I want to do now in this newsletter is show you what you can do with the other 360 days!
—Joel C. Rosenberg