A Behind-the-scenes Look at Dead Sea Squirrels Artwork
A Behind-the-scenes Look at Dead Sea Squirrels Artwork
Have you ever wondered what goes into creating illustrated characters for books? Tyndale Kids is giving you a little sneak peek behind the creative curtain to see what the process is like and to give you a glimpse inside the hilarious, quirky, and, at times, petrified new series called the Dead Sea Squirrels, by Mike Nawrocki. In case you aren't familiar with him, Mike Nawrocki is the co-creator of VeggieTales and the voice of the beloved Larry the Cucumber. He's back with this new chapter book series for kids who've graduated from Veggie Tales but haven't graduated from laughing.
Here's a little background. Squirreled Away and Boy Meets Squirrels, the first two books in the series, are due out in May 2019, with four more books on the way by spring 2020. The books begin with Michael, who's on an archeological dig with his father in Israel and who decides to sneak home two petrified squirrels—the perfect souvenir! When the squirrels get wet during a rainstorm, Michael is suddenly face-to-face with the rehydrated and very much alive Merle and Pearl Squirrel. They've awakened after 2,000 years and have plenty to share with Michael through their eyewitness accounts of Jesus' teaching.
Take a look at Michael, Merle, and Pearl as they've gone from initial concept to finished character. Our team has had so much fun bringing them to life (pun intended).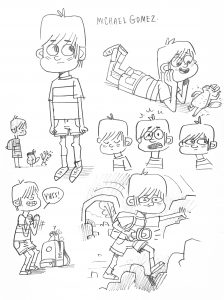 Early Sketches of Michael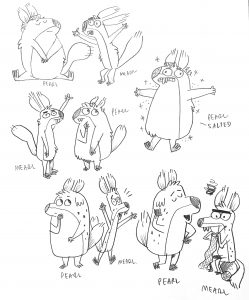 Early Sketches of Merle and Pearl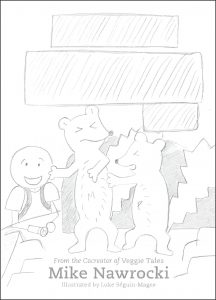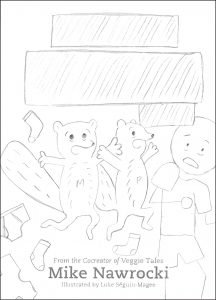 Cover Concepts for Squirreled Away and Boy Meets Squirrels Featuring Sketches of Michael, Merle, and Pearl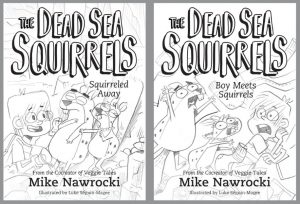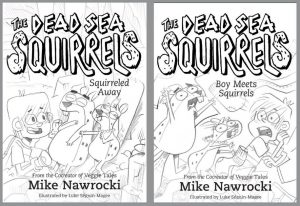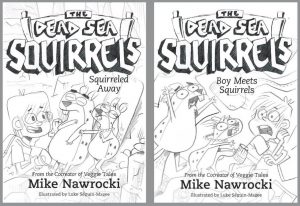 Cover Concepts with Different Title Treatments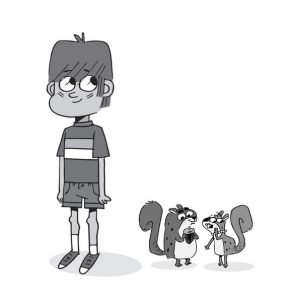 Michael, Merle, and Pearl as Finished Characters
Final Covers for Squirreled Away and Boy Meets Squirrels
Squirreled Away and Boy Meets Squirrels are available for preorder at Tyndale.com and your favorite retailers.
---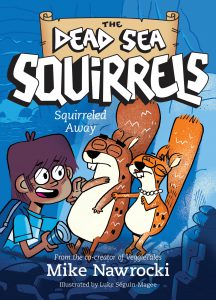 Mike Nawrocki, co-creator of VeggieTales, is back! In the first installment of this hilarious new chapter-book series, ten-year-old Michael and his friend Justin sneak into the Dead Sea caves near the archaeological dig where Michael's dad is working. Michael finds two 2,000-year-old squirrels petrified in sea salt. Hijinks ensue as Michael tries to bring them back to the U. S., hidden in his backpack. What Michael thinks are just cool souvenirs may turn out to be something much more! The Dead Sea Squirrels series is humorous, fun, and filled with character-building lessons.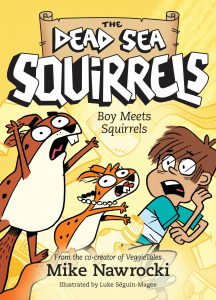 The Dead Sea Squirrels are alive! In book 2 of Mike Nawrocki's hilarious new series, the two petrified squirrels Michael brought home from Israel are awake and ready to dive into the 21st century. Turns out, the squirrels lived during the time of Jesus and love sharing the lessons they learned from his teaching in their own quirky way. Missteps and misadventures abound as Merle and Pearl help Michael and his friends confront a bully, using lessons from the Sermon on the Mount.